Clover Park School District announcement.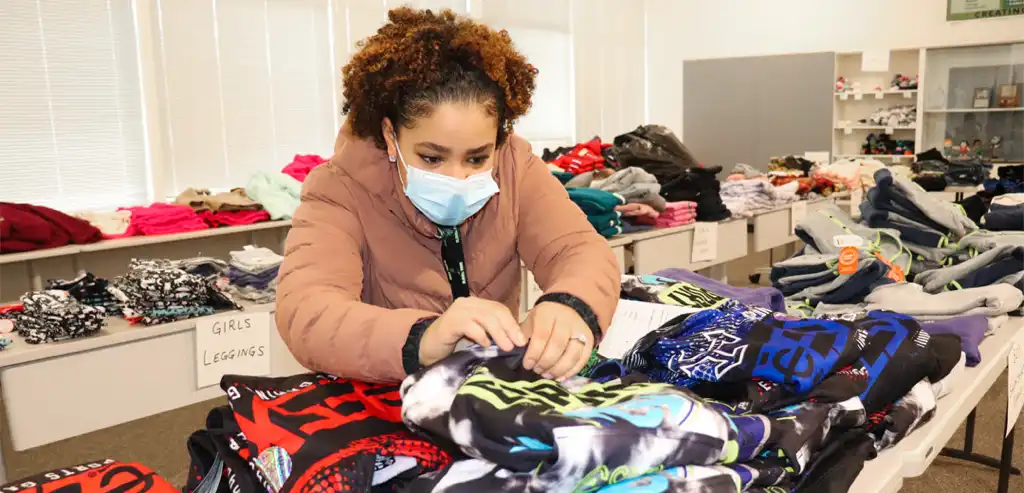 Each December, a secret helper delivers new clothing for CPSD students in need. Everything from jackets and shirts to shoes and socks make their way to the Student Services Center to be sorted and distributed to students at every school.
This yearly tradition began 35 years ago when a local parent wanted to make a difference in the lives of CPSD students—and make a difference the anonymous donor has! More than $20,000 worth of clothing items were donated this year.
The donation started out small with coats, pants and sweatshirts and has grown over time. The donor collects the clothes and shoes throughout the year and even works with local retailers to take advantage of winter clearances to stretch the money as far as possible.
Once the clothing arrives at the district office, staff and student volunteers pitch in to help arrange it by size and type of item. Counselors from each school come with shopping lists to pick out clothes needed by their students.
The donor relishes the opportunity to make a difference in the lives of so many CPSD students and wants students to know someone cares about them.
Importantly, they hope the clothes will remove barriers and help keep students going in their quest for success in the classroom and future.