City of Puyallup announcement.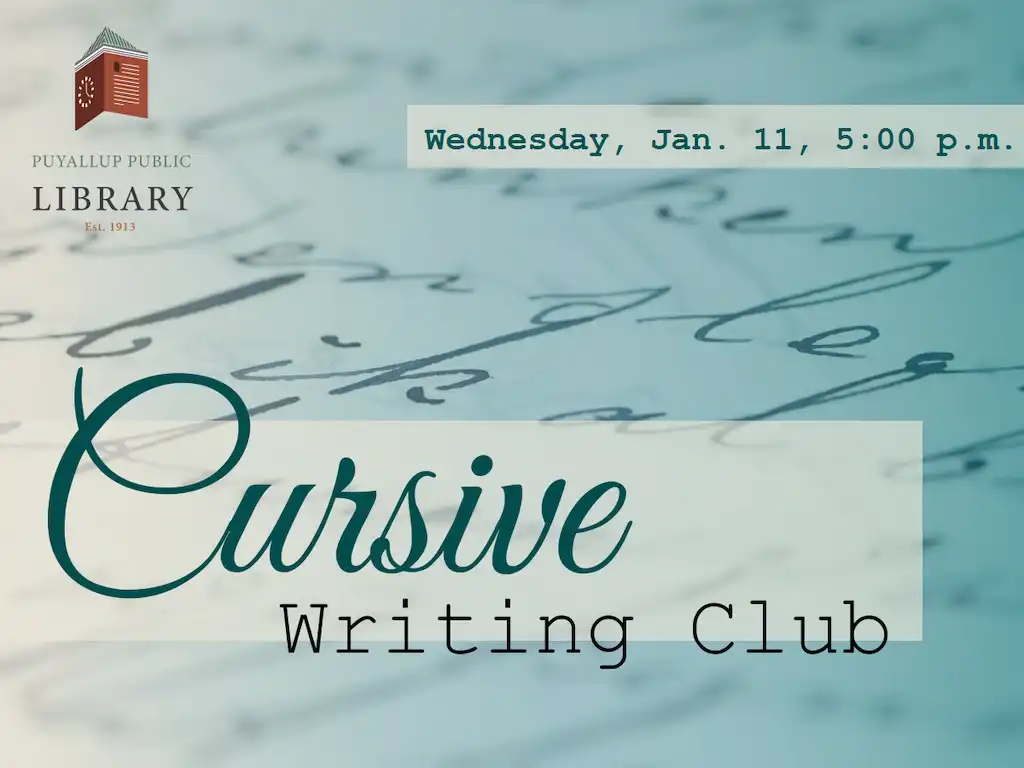 Learn how to read and write with cursive letters. Improve on what you already know or learn from the beginning. We will focus on creating your signature and move on from there. Recommended for ages 8+ on the 2nd Wednesday of the month at 5 pm.
The Puyallup Public Library is located at 324 S. Meridian.