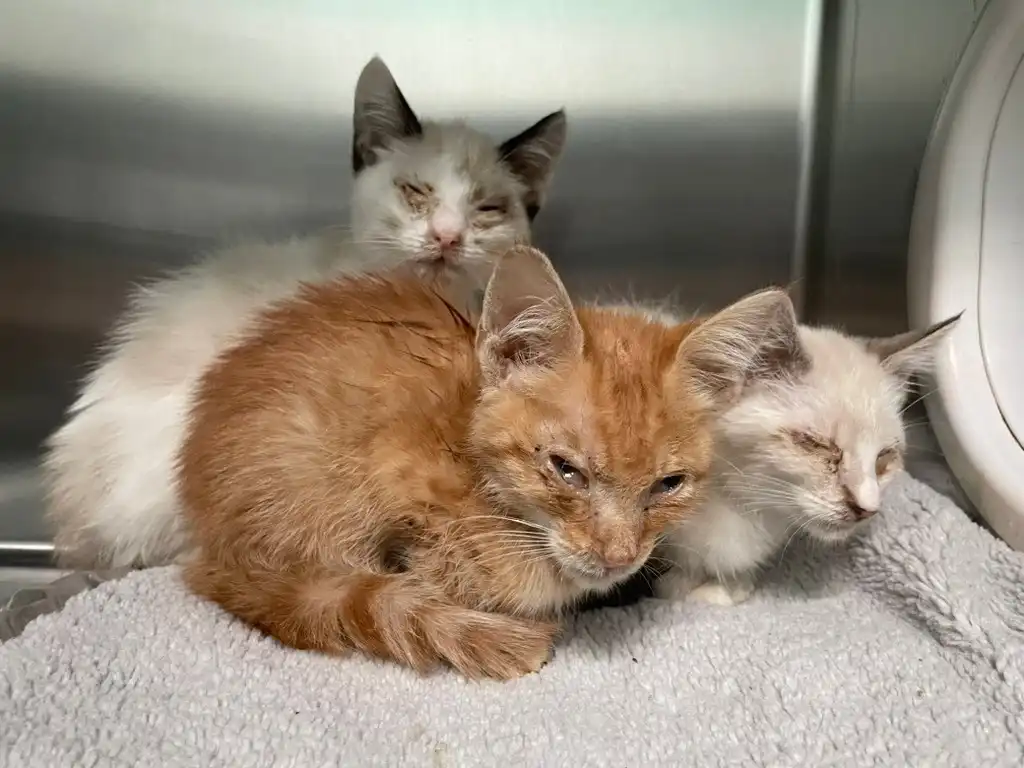 Submitted by Humane Society for Tacoma & Pierce County.
On Dec. 15, the Humane Society for Tacoma & Pierce County began taking in around 50 cats and kittens from an overwhelmed community member.
As of Dec. 29, the shelter has taken in 20 of the cats and kittens with more coming in every week. The cats vary in age from newborn kittens to adult cats. The kittens that have arrived are covered in fleas, and many are underweight. All of the cats that have arrived so far have upper respiratory infections, and some have such severe eye discharge that their eyelids are crusted shut.
The shelter's veterinary staff are providing the cats constant care with antibiotics, fluids, eye treatment, nose drops, and high-calorie nutritious food. Due to the severity of the infections, the shelter's veterinary team is monitoring their condition to determine if surgical eye removal is needed.
The shelter is experiencing back to back cases of large-intakes of cats in urgent need. On Nov. 30, the shelter started taking in around 40 cats and kittens that were found living in the same home. The shelter provided the cats with spay and neuter surgeries, vaccinations, flea treatments, microchips, medical evaluations, and placement.
Donations are urgently needed as the shelter continues providing much-needed medical treatment and care for neglected and abandoned pets. To help with these lifesaving efforts, all donations – up to $50,000 – will be triple-matched thanks to a friend of the shelter until Dec. 31. Donations can be made on the shelter's website at: www.thehumanesociety.org/december-cat-rescue/.