Submitted by John Arbeeny.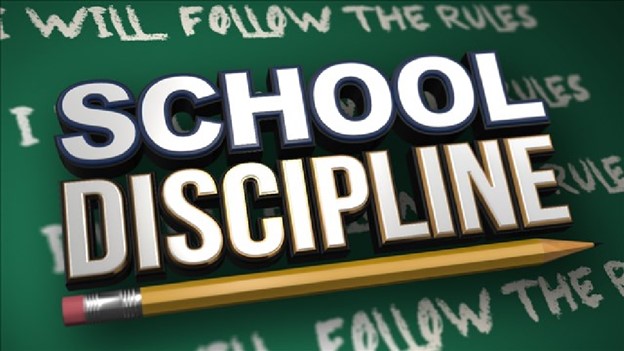 "There are none so blind as those who will not see," Jonathan Swift, 1738.
I reviewed the 14 March 2022 Clover Park School District (CPSD) Board regular meeting and came away with observations on the most significant issue: District discipline policy. Agenda Item 22-102, Adoption of Policies, Policy 3241 "Student Discipline" was ultimately passed by a vote of 3 yes (Pearson, Jacob, Veliz) and 2 no (Anderson, Wagemann) vote.
However before passage, Director Anderson amended the motion, seconded by Director Wagemann, requesting that Policy 3241 be remanded to further study until significant issues were addressed, most notably the definition of ambiguous terms and assertions upon which the Policy is built. Director Anderson cited a statement by Mary Fertakis, WSSDA representative at the 7 March 2022 Board retreat:
"The definition of terms should be clear, clear such that we all understand."
Without these definitions the policy becomes moot as would any alleged favorable disciplinary impact on the District or individual schools. Each school's administrators and teachers would have to figure it out themselves. Multiply this by 27 District schools and you have a recipe for chaos implementing Board discipline policy down to school and teacher level and ultimately upon discipline District wide.
Director Anderson asked the simple question "Define 'culturally responsive discipline'", a central theme of the proposed policy. Directors Pearson, Jacobs and Veliz all deferred to Acting Superintendent Brian Laubach: none of them wanted to handle that "hot potato"! Indeed Director Veliz asked for a definition of "cultural discipline" with examples, from Laubach which confirmed that definitional clarity did not exist (minute 47:22). Some Board members literally looked at Laubach, a staff member, with nervous laughter, for a definition to what was supposed to be the basis of THEIR Board discipline policy.
Laubach strove mightily to define "cultural responsive discipline" as he put it "off the top of my head" but stumbled badly and failed to do so convincingly. It should have been an easy task in plain language and yet not a single Board member ventured to define this term. However, Laubach's attempt to answer Director Veliz's question let slip the true intent and meaning behind "culturally responsive discipline" and thus Policy 3241 (minute 47:49):
"So, are you disciplining African-American boys more than you're discipline disciplining white boys, right?"
So "culturally responsive discipline" is merely a deceptive cover term for "racially/ethnically based discipline" which seeks to "even out" the numbers of disciplinary incidents based upon racial/ethnic populations or some other undefined criteria. It has little to do with group or individual cultural differences (the determination of which is problematic), discipline generally or creating a safe academic environment. I wonder what the public would think if this were explained in plain language: "a discipline policy based upon race/ethnicity"?
Maybe that's why it's not!
If indeed "culturally responsive discipline" is nothing more than more favorable treatment of some over others based upon race/ethnicity are we not treading upon the US Constitution 14th Amendment, Section 1?
"No state shall make or enforce any law which shall abridge the privileges or immunities of citizens of the United States; nor shall any state deprive any person of life, liberty, or property, without due process of law; nor deny to any person within its jurisdiction the equal protection of the laws."
NOTE: notice the words are "equal protection" not equitable protection!
Unfortunately, Director Anderson's motion to remand Policy 3241 for further study was defeated 3 no (Pearson, Jacobs, Veliz) and 2 yes (Anderson, Wagemann).
You'd expect if Board policies were adequate and implemented efficiently and effectively that the "rising tide" of improved discipline would "float all boats" and with it academic achievement. However that's not happening. Discipline, especially in middle and high schools is very school dependent. There are discipline "success" stories such as Lakes High School and Harrison Prep which just coincidentally have the highest academic achievement and failing discipline and academic achievement in other schools.
Here are several examples of the disparities in discipline incidents (number of incidents and percent of total District incidents) taken from District statistics (2017-2022) in response to Freedom of Information Act (FOIA) requests and exclusionary discipline measures (suspension/expulsion rate) as a percentage of student population taken from OSPI report card:
https://washingtonstatereportcard.ospi.k12.wa.us/ReportCard/ViewSchoolOrDistrict/100047
Clover Park School District total disciplinary incidents: 36,118 (100%); 4.3% exclusionary discipline
Clover Park High School total disciplinary incidents: 8,545, (23%); 7.6% exclusionary discipline
Lakes HS total disciplinary incidents: 5,666, (16%); 3.3% exclusionary discipline
Harrison Prep total disciplinary incidents: 661, (2%); 6.8% exclusionary discipline
As you might expect based on academic achievement, Clover Park High School (6% academically) has a higher number of disciplinary incidents and exclusionary discipline than Lakes High School (56% academically). You might expect that Harrison Prep (83% academically) would have the lowest level of disciplinary incidents (2%), less that 1/10th that of CPHS. Yet surprisingly Harrison Prep has a very high disciplinary exclusion rate of 6.8% nearly equal to that of CPHS. Could it be that holding students to a very high standard of discipline and consequences also reduces discipline incidents overall and enhances academic achievement? Perhaps.
Causative or coincidental? Maybe here, within the District, is a connection between discipline and academic achievement that should be explored and could serve as a model for the District. However an investigation into that connection would have required a Board more interested in determining what works than passing a policy that hasn't.
Is the CPSD discipline policy flawed or is the implementation flawed or is it a combination of both? As passed, Policy 3241 appears to be another editorial change at best which does not significantly change policy. It has remained essentially unchanged since HB 1541 was passed in 2016. It will not change the District's discipline status in any significant manner or its academic achievement as a result thereof. Continue with the same old "edited" policy, a lack of Board understanding of even its most basic terms, its unintended consequences and lack of accountability and you can be assured the Board will have to deal with failing discipline and academic achievement in another 5 years.