Clover Park School District announcement.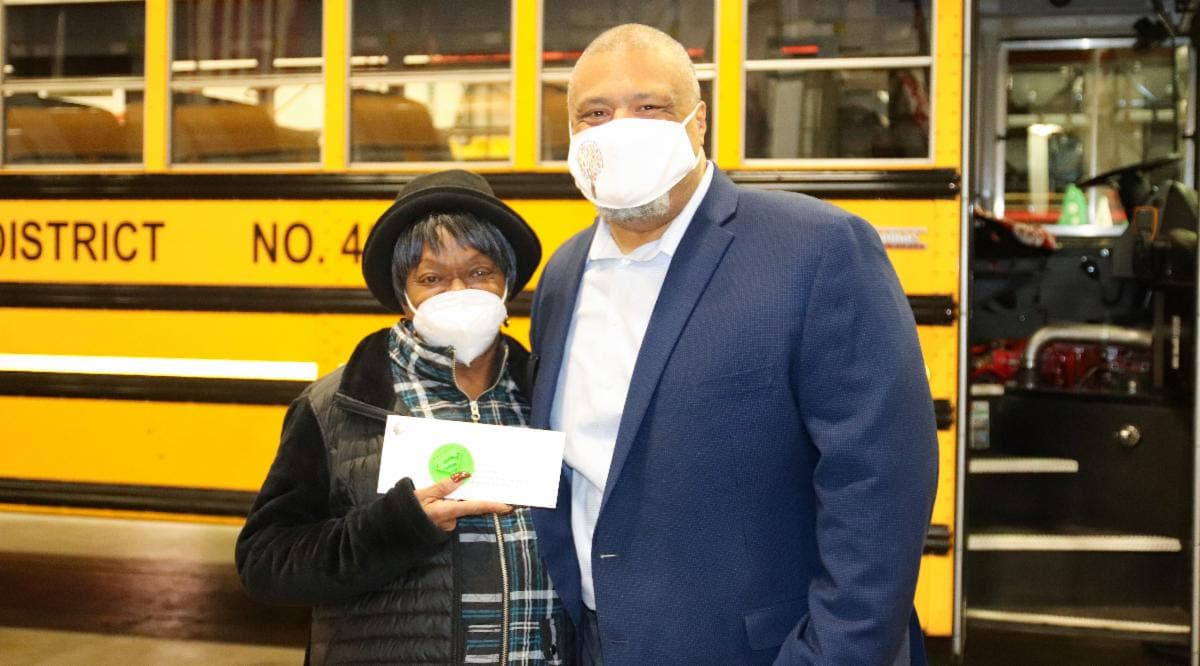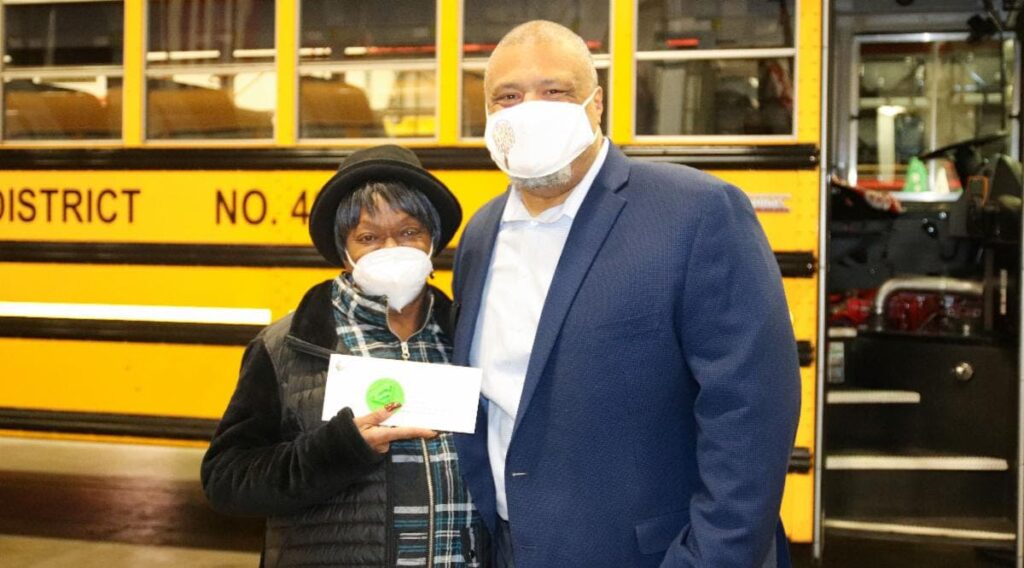 LAKEWOOD, Wash. — Clover Park School District bus driver Janice Batiste was recognized in a short ceremony by Superintendent Ron Banner for her actions helping a choking student on her bus. Batiste was presented with a thank you coin and letter from Banner.
"The actions Janice took are not something you do for appreciation, but it's something we train for regularly," Banner said. "We hope to never have to use that training, but we're so thankful that she was ready to help when needed."
Batiste took quick action when one of her students began choking during her afternoon route for Lakes High School on Jan. 14. She pulled the bus over, asked the other students to get off and started administering the Heimlich maneuver. Eventually, the student coughed up a small plastic ring from the top of a soda bottle.
"I didn't really think about what I was doing, it just kind of kicked in, and I knew what to do," she said. "The students on my bus are my kids, and I am always ready to do what I need to do to help any of them."
Batiste, who has worked in the district for more than 30 years, prefers to fly under the radar, but the life-saving action she took has attracted attention. "I am in total shock and awe of what she had to do," said transportation supervisor Heidi Mahoney.
The district's director of transportation, Paul Vigil, said that the district's emphasis on safety ensured Batiste had the know-how necessary to step up when the time called for it. "There has never been a medical emergency on her bus in 30 years and the one time it happened, she knew exactly what to do," Vigil said.