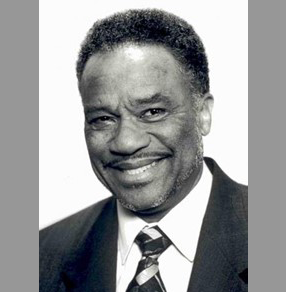 Thomas Dixon first came to Tacoma while serving as an airman at McChord Air Force Base. He became the first director of the Hilltop Multi-Service Center in 1996 before taking a role as the inaugural executive director of Tacoma's new affiliate National Urban League.
Thomas served in this position for 34 years, working diligently for economic development, job training and social services. In addition to this work, he was a prominent voice in the struggle for racial and social equity and progressive change in Tacoma while also serving as a mentor for The Black Collective, a weekly gathering of black civic leaders.
Feature adapted from tribute displayed at the Tacoma Art Museum.
The city of Lakewood's MLK Committee is excited to honor pioneers in the overlapping Clover Park School District and local Black communities. Hidden Heroes is an initiative that highlights and celebrates the many contributions of Black students, staff and community leaders within the Lakewood area during the weeks of Black History Month.
We invite recipients to share this with others in hopes that it sparks dialogue around the important roles those of the Black diaspora have and continue to play in shaping our country and community.
To learn about other hidden heroes, visit the Lakewood Pierce County Library and explore the Black History Month display, or find books, movies and more online any time at www.piercecountylibrary.org.