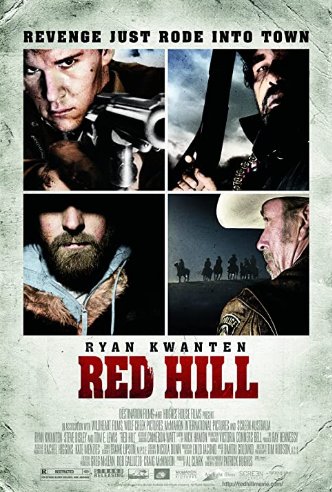 Storyline: A young police officer must survive his first day's duty in a small country town. Don't believe the storyline.
Red Hill trailer – imdb.com/video/vi1171917081/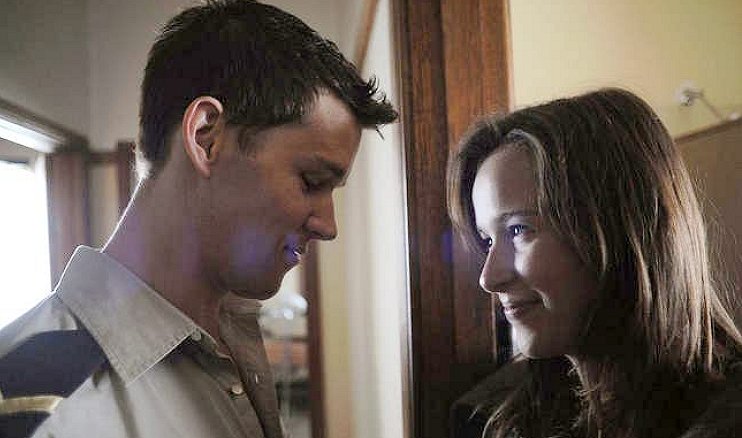 I found Red Hill on Prime. It seemed unassuming and perhaps comical. The film begins with a young couple moving to the small Australian town of Red Hill. The wife is pregnant. The husband is a police officer who has been re-assigned. He needs to report to work. He can't find his weapon. He has a gun belt, but no gun. He walks to town and enters a meeting hall and takes a seat in the back of the room, while the sheriff is speaking. When the sheriff is finished he walks up to the new officer and asks why he's unarmed.
The tone changes when everyone at the station house hears the news of a major jail break and the killing machine is on his way to Red Hill.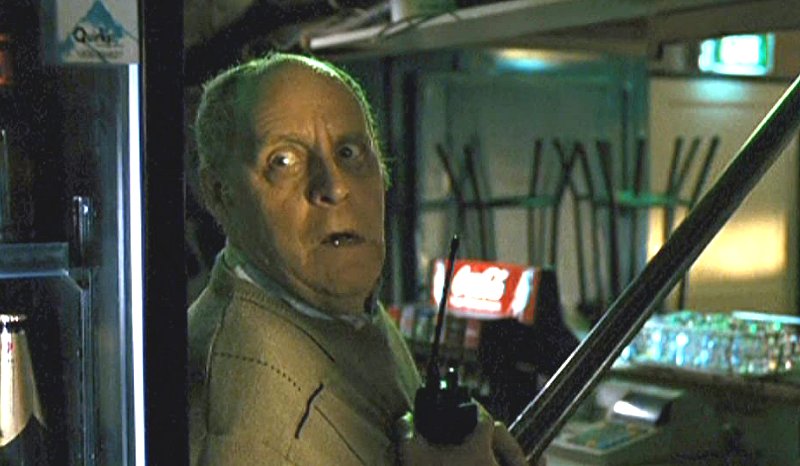 Picture a guilty troop of national guardsmen out to teach a lesson to Rambo.
It's not a good feeling when you know your enemy and your enemy knows you.
TOP REVIEW (from a viewer)
a sort of western
"A good film. for cinematography, story and performances. for preserve the rules and atmosphere of old fashion western. proposing a not new but well made story about past traces, revenge and a young officer in a small town front to its crime. one of good motifs for see "Red Hill" is the admirable job of Ryan Kwanten who gives a vulnerable, honest and brave character in precise details of each virtue. and that is the start point for enjoy a film proposing more than a story but being a pledge for small fundamental virtues defining us."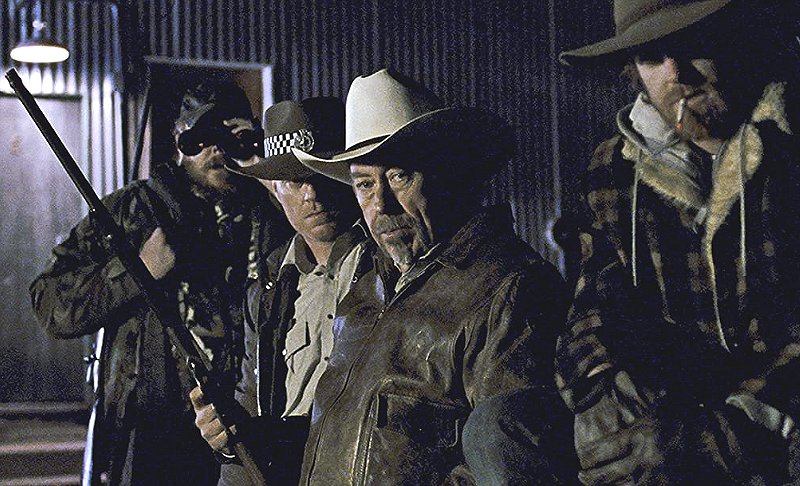 Sort of a western means blazing guns, horses, and wide open spaces. Sometimes figuring out who the bad people are is half the fun.
Is it possible that somewhere in the world white people worked with and became friends with indigenous people instead of hating them and killing them for their land and riches? I just can't imagine a white person landing on a new shore and meeting someone with a darker skin tone and saying, "Ah, diversity."