A press release from Clover Park School District.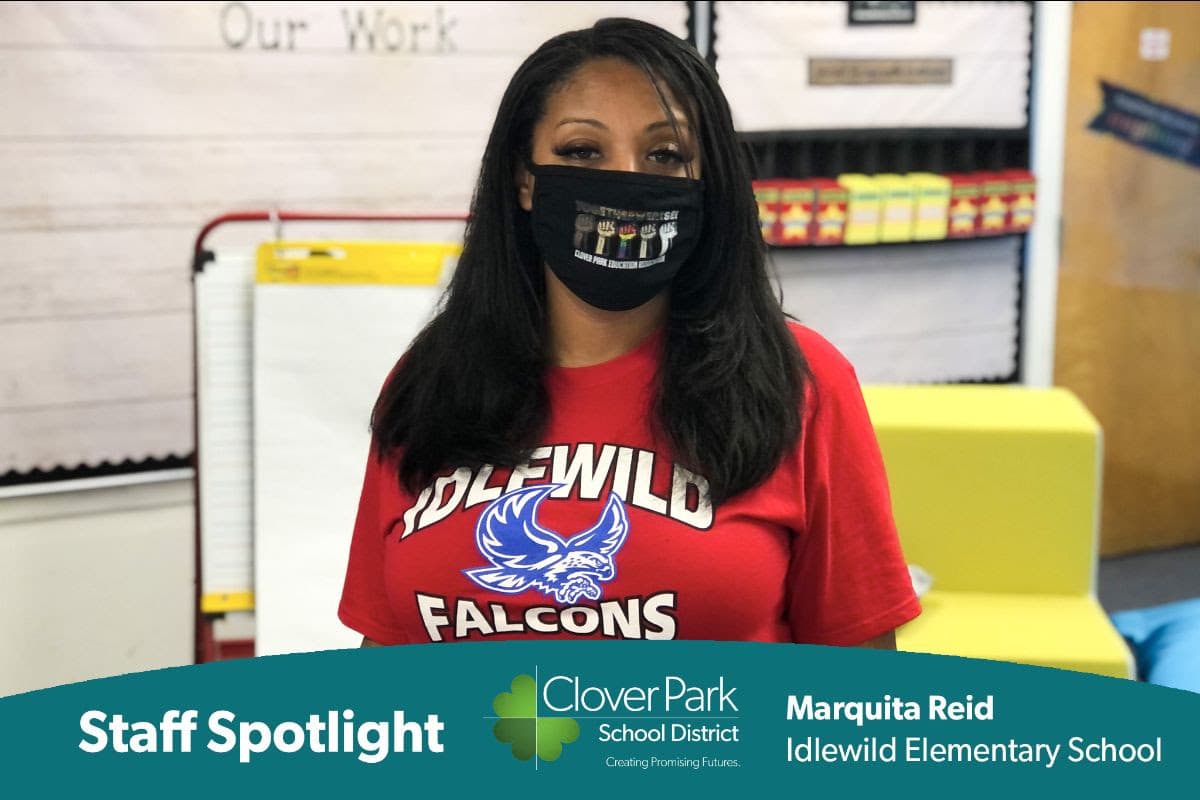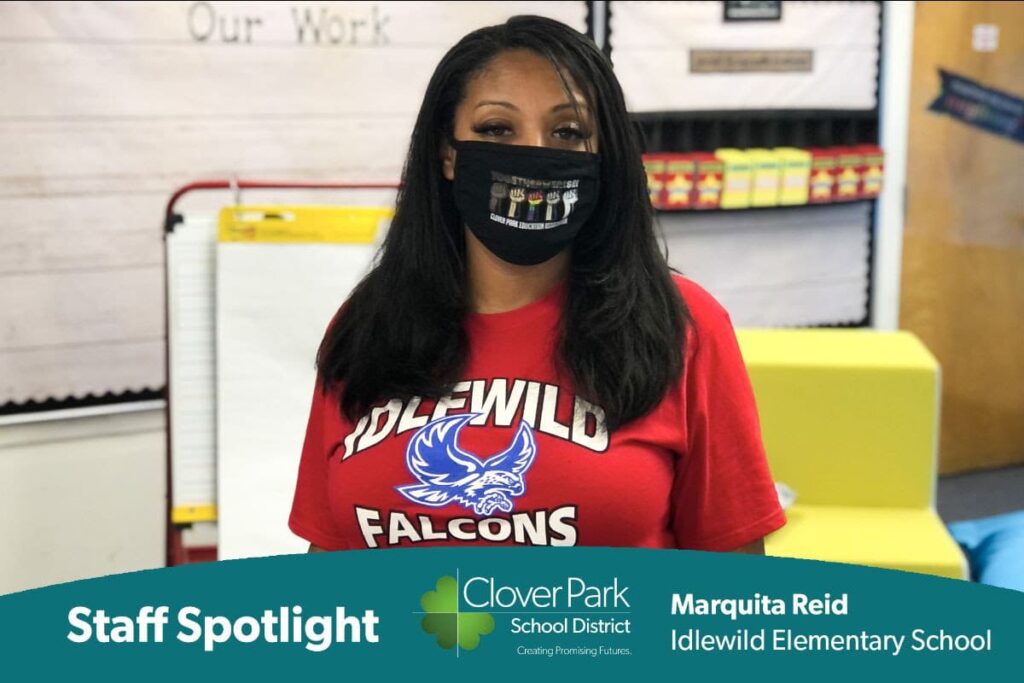 Our CPSD Staff Spotlight this week features Idlewild Elementary School special education teacher Marquita Reid. She is in her fourth year teaching in the district.
She moved to Washington from Colorado after being hired by CPSD. She brings energy and compassion with her to campus every day and enjoys dressing up as the school mascot to interact with students.
Marquita spends most of her day working with her special education students, but she also makes it a priority to get into classrooms and make a connection with all of the students at Idlewild.
"It helps because when one of my students is struggling and I have to go in to help them, the other students are so much more receptive to that because they know me already," she said.