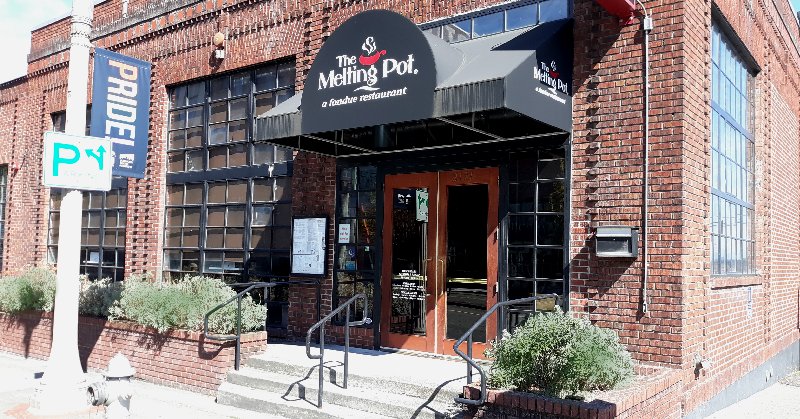 It was Peg's older sister Pat's birthday. We hadn't dined out at a really nice restaurant in some time. We decided on The Melting Pot in downtown Tacoma to celebrate. We met there at noon on Saturday. We were led to a room with little semi-private dining areas. We had tried them years ago and hadn't been impressed. The menu looks looked interesting. The restaurant opened on Saturday at 11:30. Our reservation was at noon. There might have been one other table being used.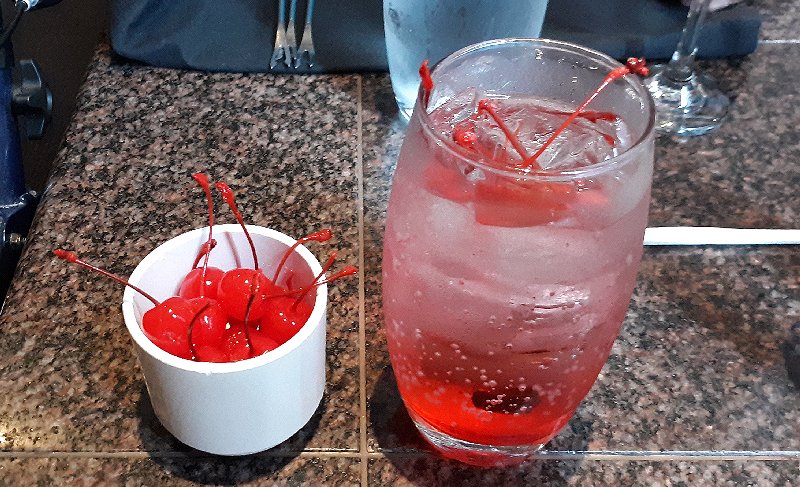 Our waitress, LaToya was a breath of fresh air. LaToya brought Pat a glass of champagne for her birthday and Peg ordered a small glass of Pinot Grigio. I asked for a Shirley Temple and Peg and Pat chimed in "With lots of cherries!" Peg then explained, "He usually says, the tip depends on the number of cherries." Soon we had our drinks, me with a Shirley Temple with about a dozen cherries in it. When LaToya returned she added a ramekin filled with cherries.
Pat and I had the Land and Sea with a mixture of seafood and meat, and Peg had the Garden Pot with veggies, pot stickers, and meatballs. In addition I ordered two lobster tails. There was plenty of sharing. For the lobster tails, there were large pieces of lemons, and little bowls of melted butter. Of course the pieces of fish and meats often get dipped in butter as well.
I addition to the meats, seafood, and vegetables, there were small bowls of various creams and sauces. A small, flat, black glass element in the center of the tables provides the heat for the fondue pot. Later, LaToya brought in hot broth to replenish the cooking juices. Dipping the food into the pot with fondue forks is an art in itself, but it's quickly learned. The meats, seafood, and veggies all absorb the juices and flavors.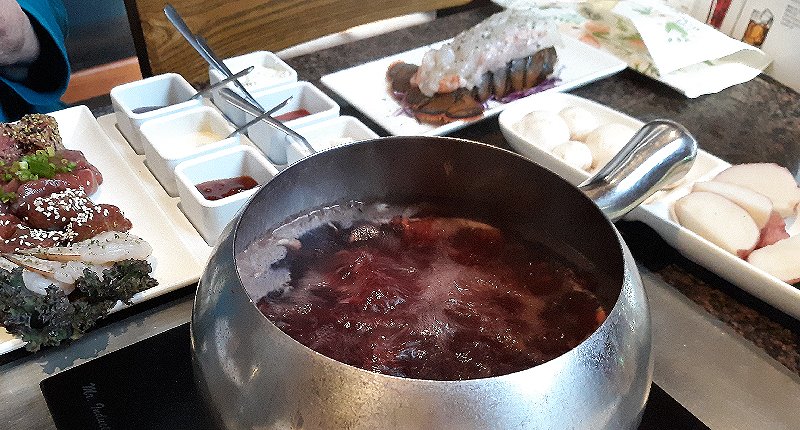 LaToya, showed up with a second ramekin filled with cherries. She was a gem. Very friendly, very helpful, and always ready to answer any question we had.
The lobster tails, which were larger than I thought they would be were easy to cook in the pot. Although I enjoyed my lobster tails, I prefer them broiled. The tails were cut into large bite-size pieces and ready to share with others. If I wasn't interested the sharing, I could probably ask for them to not be cut into pieces. Nothing stopped me from eating what I had, however.
As we finished lunch, LaToya asked if I needed some cherries to go. We did enjoy her and yes, she got a nice tip.
The only problem with The Melting Pot is parking. Parking on the streets is limited. There is parking provided directly behind the restaurant, but only a few spaces are marked as reserved for patrons dining at The Melting Pot. Mid-day on Saturday didn't present a problem, but on Friday evenings I'm guessing it could be a little tight.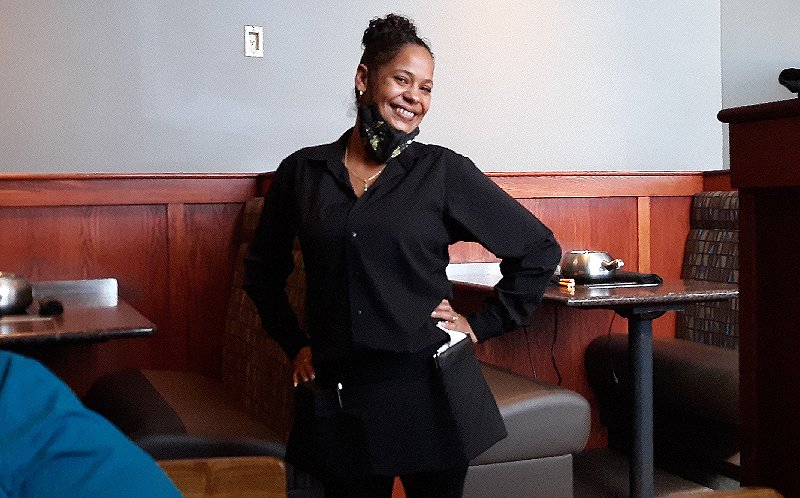 The Melting Pot is located on Pacific Avenue in downtown Tacoma. There are so many choices for your orders, so you should visit online, look over the menu, and then ask questions in person. The people at The Melting Pot want you to enjoy their food and your visit there.
Check out the Tacoma menu – meltingpot.com/tacoma-wa/dinner-a-la-carte-menu.aspx