A press release from Hilltop Artists.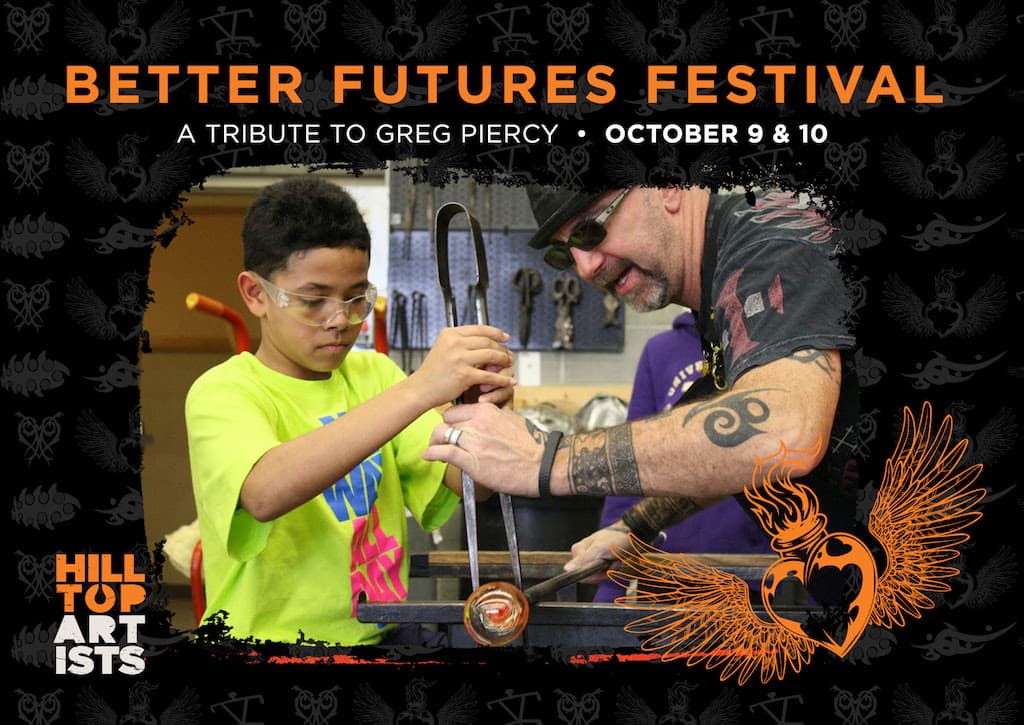 Join us for a two-day celebration commemorating Greg Piercy's 26 years of care, mentoring, and teaching at Hilltop Artists. Greg retires this year, lets send him on to his next adventure with lots of love and appreciation!
Our annual fundraiser comes home to Hilltop Heritage Middle School, featuring artist collaborations in the hot shop, a silent auction and sale including our beautiful centerpieces and glass pumpkins, and complimentary refreshments. Tickets on sale September 13th.
$125 VIP pass: full access all weekend, including the exclusive VIP session, October 9th, 9 AM – 12 PM
$50 pass: one-time access for a 3 hour session
Program and schedule to be announced, check back here.