A press release from Clover Park School District.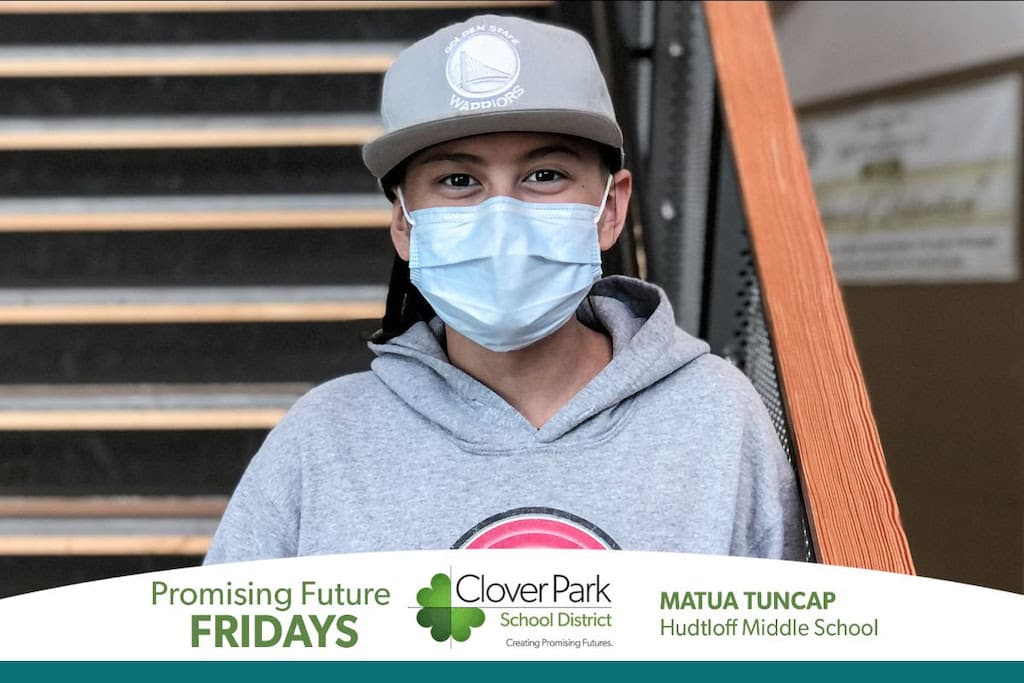 Our Promising Futures feature student is Hudtloff Middle School seventh grader Matua Tuncap.
His favorite subject is English Language Arts. He enjoys writing short stories and reading science fiction novels. He makes paying attention in class a priority so that he knows what his teachers expect and can excel on his assignments.
Matua plays soccer and basketball, expending his energy as a defensive specialist in both sports. He hopes to play on the Hudtloff basketball team for the first time later this year.
For his career, Matua aspires to become an architect. "I like to design things and I'd love to design buildings," he said.