Submitted by Richard Mercier.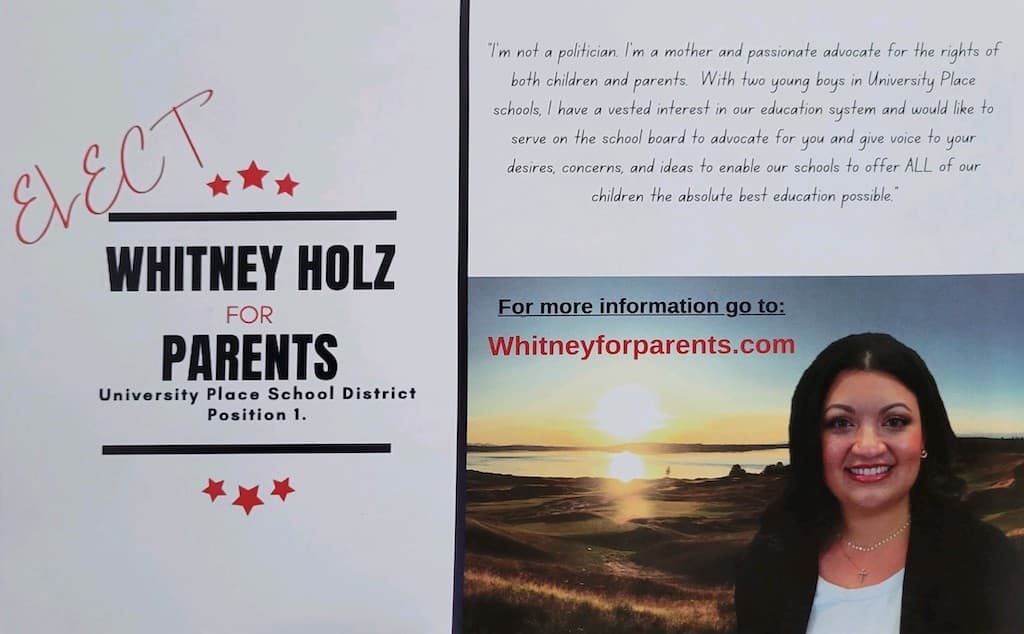 It's time to make a change to the University Place School Board. We need someone who is young, vibrant, and intelligent with her eyes on the future. We need a mom with a vested interest in our community and who can understand the unique concerns and challenges facing parents today.
Whitney Holz is that candidate. She respects the rights and responsibilities of the parents and guardians to raise their children with the morals and values established in their own homes and advocates for sticking to the fundamentals of education, reading, writing, arithmetic, and promoting academic excellence.
The school's job is to educate our kids and prepare them for the future, it's up to the parents to raise them. Whitney gets that and she gets my vote too.