Submitted by League of Women Voters of Tacoma-Pierce County.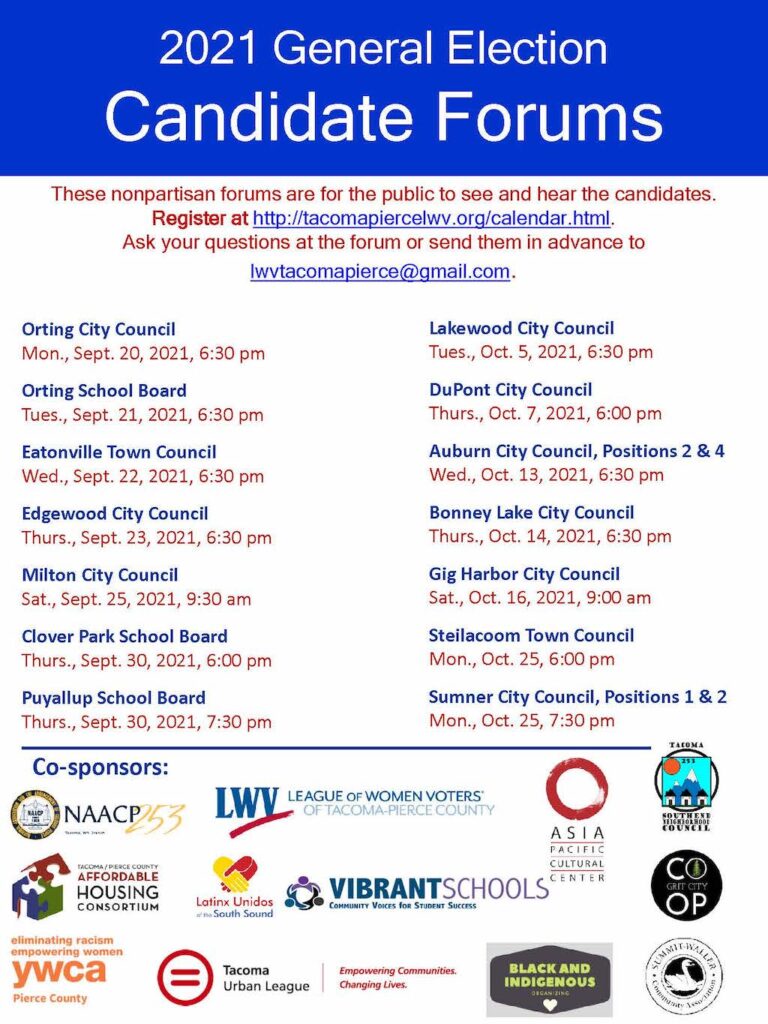 The League of Women Voters of Tacoma-Pierce County and a number of other community organizations are sponsoring candidate forums for the public to see and hear candidates who are competing against each other in Pierce County municipalities. For Tacoma races, the forums are sponsored by the Tacoma-Pierce County Affordable Housing Consortium and moderated by the League.
These forums are free to the public and virtual for convenience. The first one will be held on September 20 and they will occur throughout the following several weeks. They will also be recorded and posted online for future viewing.
The public is encouraged to submit questions for the candidates in advance at lwvtacomapierce@gmail.com or during the forums to text numbers that will be provided.
For a complete list of the forums and links to register for each one, see http://tacomapiercelwv.org/calendar.html.