A press release from Metro Parks Tacoma.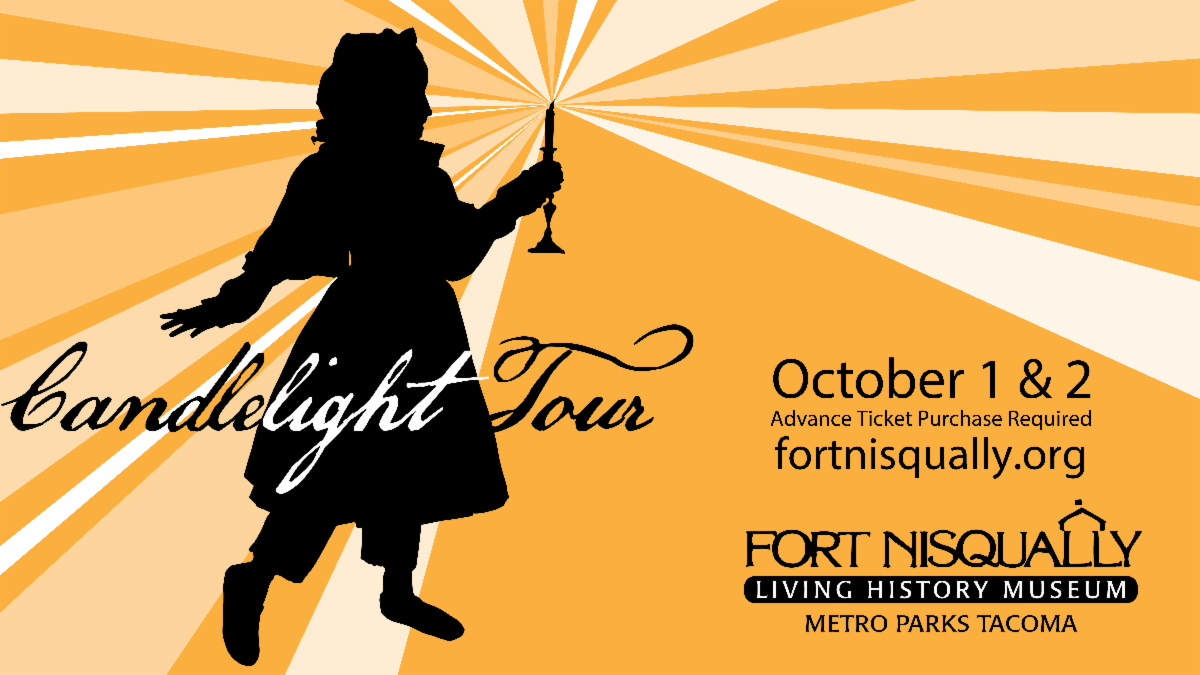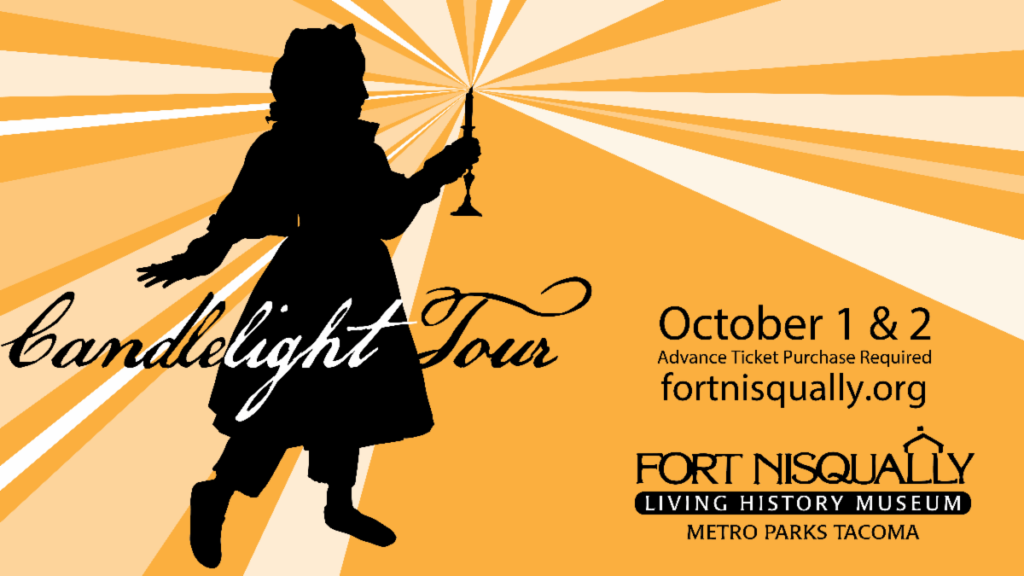 Campfires and candlelight provide illumination for this magical evening walking tour of Fort Nisqually Living History Museum. Guests eavesdrop as more than a hundred historical interpreters bring to life the men, women, and children of the Hudson's Bay Company in the year 1855. Be entertained by songs, dances, and games. During the tours, these people from the past won't be aware of their 21st century visitors. Advance ticket purchase is required for this popular event.
COVID-19 PROTOCOL Whether you are a visitor, staff, or volunteer with Fort Nisqually, your health is extremely important to us. Enjoying in-person events means that we all have a duty to responsibly change our behavior with a stronger focus on public health and safety. With the rise of the Delta variant, Fort Nisqually will be implementing new measures (many of which are already in place) to minimize the risk of COVID-19 during Candlelight Tour. Learn more here.