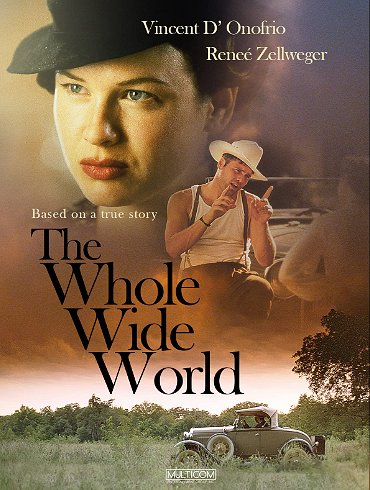 I had no idea what The Whole Wide World was about, but it turned out to be about writing.
Storyline:
"In 1933 Texas, a schoolteacher and aspiring writer meets a pulp fiction writer, and a relationship soon develops between the two, but it is doomed by his slavishly devotion to his (pulp fiction writer) ailing mother and insistence on his freedom."
The pulp fiction writer is Robert E. Howard is played by Vincent D'Onofrio. The aspiring writer/school teacher is Novalyne Price and is played by
Renée Zellweger. Both characters were real.
Please, watch the trailer for The Whole Wide World – imdb.com/video/vi1056309529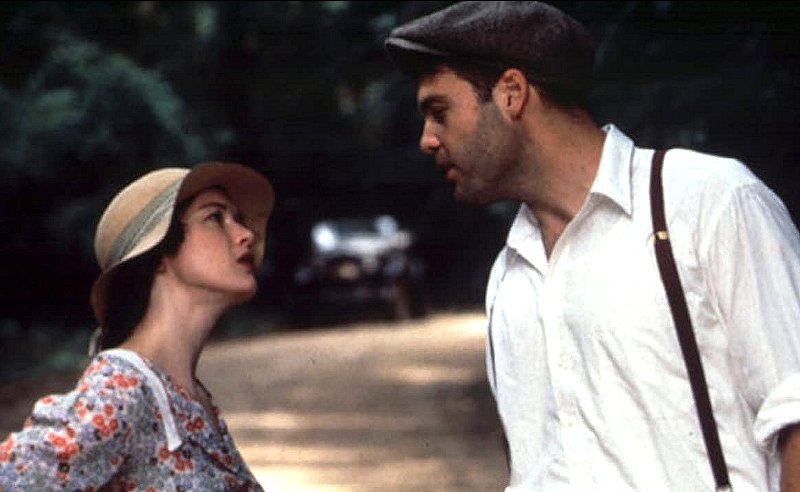 "Robert Ervin Howard was an American author who wrote pulp fiction in a diverse range of genres. He is well known for his character Conan the Barbarian and is regarded as the father of the sword and sorcery subgenre. Howard was born and raised in Texas. He spent most of his life in the town of Cross Plains, with some time spent in nearby Brownwood. A bookish and intellectual child, he was also a fan of boxing and spent some time in his late teens bodybuilding, eventually taking up amateur boxing. From the age of nine he dreamed of becoming a writer of adventure fiction but did not have real success until he was 23. Thereafter, until his death by suicide at age 30, Howard's writings were published in a wide selection of magazines, journals, and newspapers, and he became proficient in several subgenres. His greatest success occurred after his death." – en.wikipedia.org/wiki/Robert_E._Howard
"Price was for the most part raised on a farm in Brownwood, Texas. With aspirations of becoming a writer, Price became a school teacher to pay for her education at Daniel Baker College and later Louisiana State University. Price taught English, public speaking and history between 1934 and 1936 at Cross Plains High School." – en.wikipedia.org/wiki/Novalyne_Price_Ellis
Cross Plains was and is a small town in the state of Texas. There was an oil boom in 1925 resulting in their largest population in 1940 of just over 1,200. As of the 2010 census there were just 982 people there. It grew to 986 in 2019 possibly from the success of this film. The local newspaper, The Cross Plains Review, began in 1909 and publishes a new issue every Wednesday. In small towns, everyone knows every one . . . kinda. In the early 1930s any recognition outside of Cross Plains was big news. Robert E. Howard was the local celebrity in Cross Plains.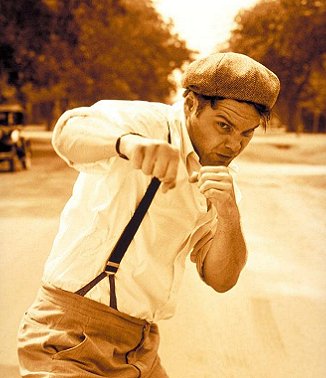 In the film, aspiring writer, Novalyne, wants to show off to her friends that she knows (barely) "BOB" Howard. She goes to his family home, he lives with his mother and father and hears someone talking loudly. She stands outside an open window and listens to Bob. What Howard was doing was repeating what he had written to get the feel and direction of his wording and phrasing. They become friends. He has a nice two-seater Ford convertible, which he drives fast. Loud and fast is the life of Howard. His character is enticing.
My favorite scene shows Howard doing roadwork down the streets of Cross Plains like a boxer would . . . throwing punches, bobbing, weaving and ducking imaginary blows. As he does all this he is creating verbal images and connections with his own story as he prepares to eventually write down the actions as dialog on each page.
Novalyne thinks, ponders, and carefully considers each paragraph, sentence and words. Bob assumes the personas of stories and writes down their actions and addresses. While she approaches a story step by step, he is shouting and honing a new story. There are many ways to write.
Bob and Novalyne date. They go to movies and dances, but neither knows what kind of relationship they actually have.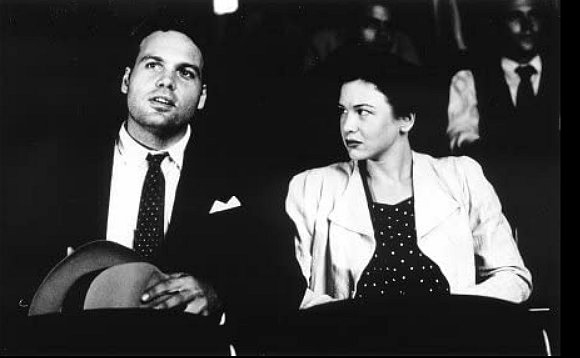 Bob loves Novalyne, but his awkwardness is the wall that separates them. For all his blowhard comments and wild story ideas, his cheap pulp fiction leaves him penned inside his own limited boundaries and the same goes from Novalyne. Her own actions and character box her in as well. We see them together, but they are miles apart.
User review:
The Whole Wide World … Should See This Movie
"Set in 1930's small town Texas are two unlikely characters: one who is an accomplished writer and one who "wants to be". Their journey is a rare story these days (writing this in 2009) in writing or on the screen. Not since watching "84 Charring Cross Road" have I applauded such realism. Bob Howard, famed author of "Conan the Barbarian" is seen as he was in real life through the eyes of an unusually brave woman, Novalyne Price (the story taken directly from her book "One Who Walked Alone").
Howard (played by Vincent D'Onofrio) was a real loner who found himself in love; an impossible situation for any recluse, let alone a perhaps misunderstood misanthropic one. Price (played by Rene Zellweger), carries the other hard end of the bargain, a sociable yet independent single woman in 1930's Texas who's burden of loving him is even more unimaginable to bear, but not in any of the trite ways one might think. Most of us cower from those who do not "behave" as society dictates, or to be more blunt, as our loved ones dictate; Price does and doesn't, in a classy yet grounded blend of grace. Both characters are surprising and totally human. Shot in only 24 days, this "little" movie is a buy-to-own keeper. No wonder Zellweger went on to movie stardom after this role.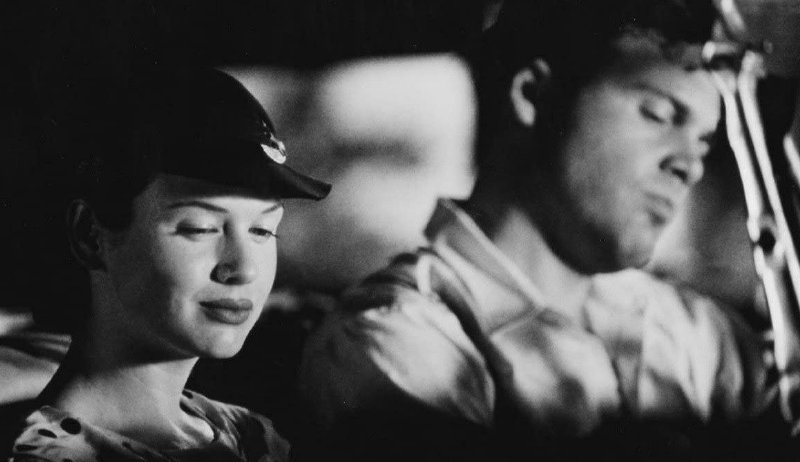 To quote Rene, her performance is in part "Many thanks to Vincent". An amazing portrait of the best of both actor's range of talent. Recommended highly."
The writing of the film captured me as much as Bob captured the imagination of Novalyne, but it was the acting that delivered the message. D'Onofrio and Zellweger were not alone in transporting us to a different age and viewpoints. Ann Wedgeworth as Bob's mother and Harve Presnell as Bob's father told us as much with a look as they did with their words. That's acting and re-acting. The Whole Wide World is re-watching material.
I found the film via Prime. For more details about the film, please visit – imdb.com/title/tt0118163