A news story from Phil Raschke for Lakewood Historical Society.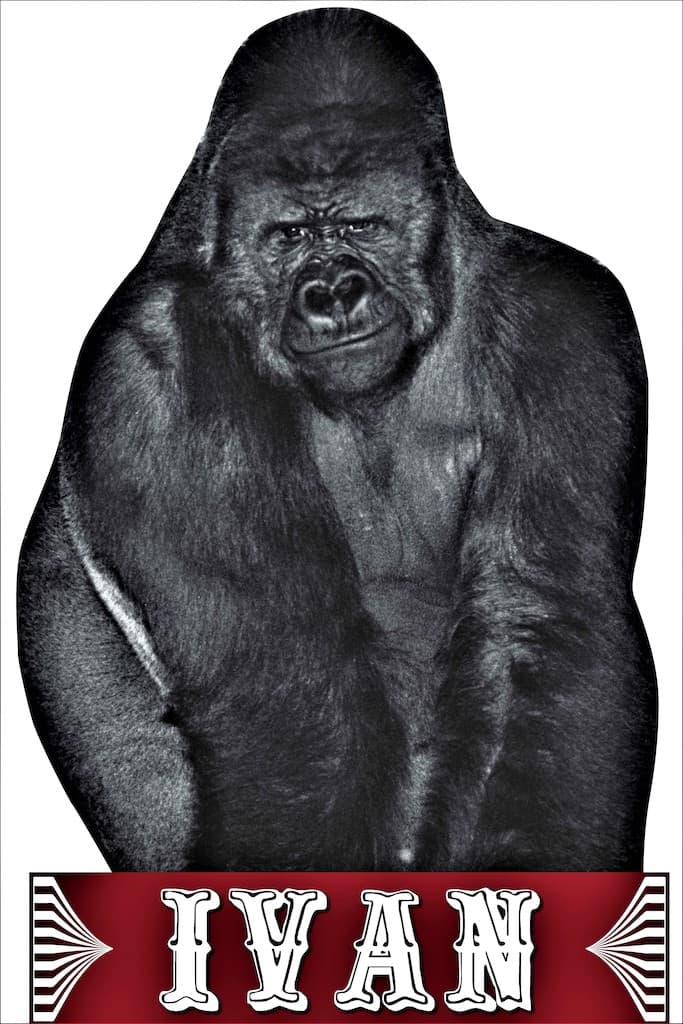 UPDATE – Sept. 16, 2021: This event has been postponed to Sept. 25.
In conjunction with the City of Lakewood's 25th Anniversary Celebration set for Saturday, Sept. 18, the Lakewood History Museum is honored to announce the grand opening of its new "Ivan the Gorilla"exhibit.   
The exhibit was co-curated by Earl Borgert, Director of the Ivan Foundation, Chris Erlich, and the Lakewood History Museum.
The new exhibit will feature a standup, life-size image of Ivan, great for photo opportunities plus some ofIvan's original artwork. There will also be memorabilia from his early days at the Lakewood B & I ShoppingCenter where he lived from 1967 to 1994. Additionally, there will be a timeline with photographs detailing the major events in Ivan's life.
In 1994 Ivan was moved from the B & I to much larger, better equipped living quarters at Zoo Atlanta where he became a well known, celebrity artist. Ivan remained at Zoo Atlanta until his passing in 2012 at age 50.
During the grand opening, t-shirts, post cards and copies of Ivan's distinctive artwork will be available for purchase.
Grand Opening hours will be 2 to 8 pm on Saturday, Sep 18 and then during normal museum hours eachFriday and Saturday from noon to 4 pm.
The Lakewood History Museum is located at 6114 Motor Ave SW in the Lakewood Colonial Plaza. For more information call 253-588-6354.
Ivan is looking forward to your visit!