Submitted by Lakewood Chamber of Commerce.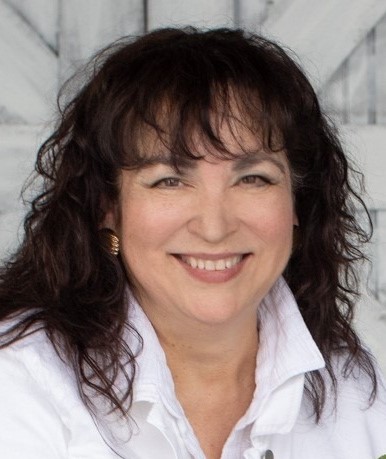 The largest online referral network for small businesses, Alignable.com, is announcing the results of its North American search for business leaders who've gone above and beyond guiding peers, Main Street economies, and entire communities toward recovery.
Today, Alignable's network is honoring Linda Smith of the Lakewood Chamber of Commerce as Lakewood's 2021 Main Street Mentor of The Year!
Alignable's latest contest generated an incredible 132,000+ votes and recommendations supporting altruistic, collaborative business superstars. This is the first year Alignable has hosted its new National Main Street Mentors Search and the participation levels were astronomical.
"No Business Left Behind"
"Based on what we've heard from thousands of voters, the rallying cry 'No business left behind' is driving many of our local business leaders as they redouble efforts to help communities against new threats," said Eric Groves, Alignable's Co-Founder and CEO. "And their countless supporters really cheered them on during this contest, demonstrating unparalleled gratitude for their often-unsung business champions."
Alignable's National Main Street Mentors Search ran from June 28th to August 24, 2021. In all, nearly 2,000 local business people emerged victorious across North America.
This Is Really Lakewood's Award
"Regardless of what happens in our community, there are always those who look out for others ~ offering advice and a helping hand," said Smith. "So, it's really more appropriate to accept this recognition on behalf of Lakewood's business community, as all of us play a role in keeping our local economy going. That said, I'm very grateful for my peers' support and send it right back to all of them, too. We're in this together, and we stand stronger together."
Smith and other 2021 Local Main Street Mentors in communities across the U.S. and Canada have received badges on their Alignable profiles, recognizing their contributions. In past years, the awareness generated through similar contests has helped drive additional connections, prospects, and new business for many winners.
About the Lakewood Chamber of Commerce
The Lakewood Chamber is an action agency designed to meet the business community's needs. A voluntary, membership-based organization, the Chamber is made up of businesses and organizations who band together to advance the interests of the business community in our region. Consider joining today! https://lakewood-chamber.org/
About Alignable
Alignable.com is the largest online referral network for small businesses in the U.S. and Canada with 6.5 million+ members across 35,000+ local communities.