A story submitted by Tim J. Marsh.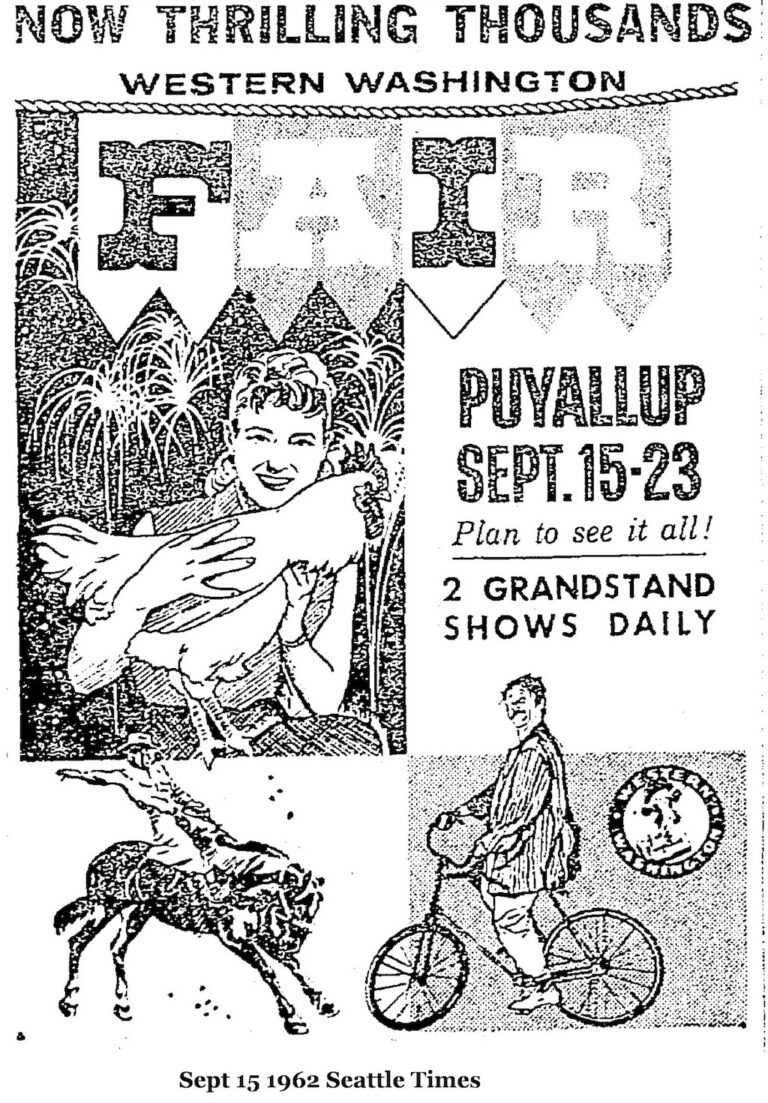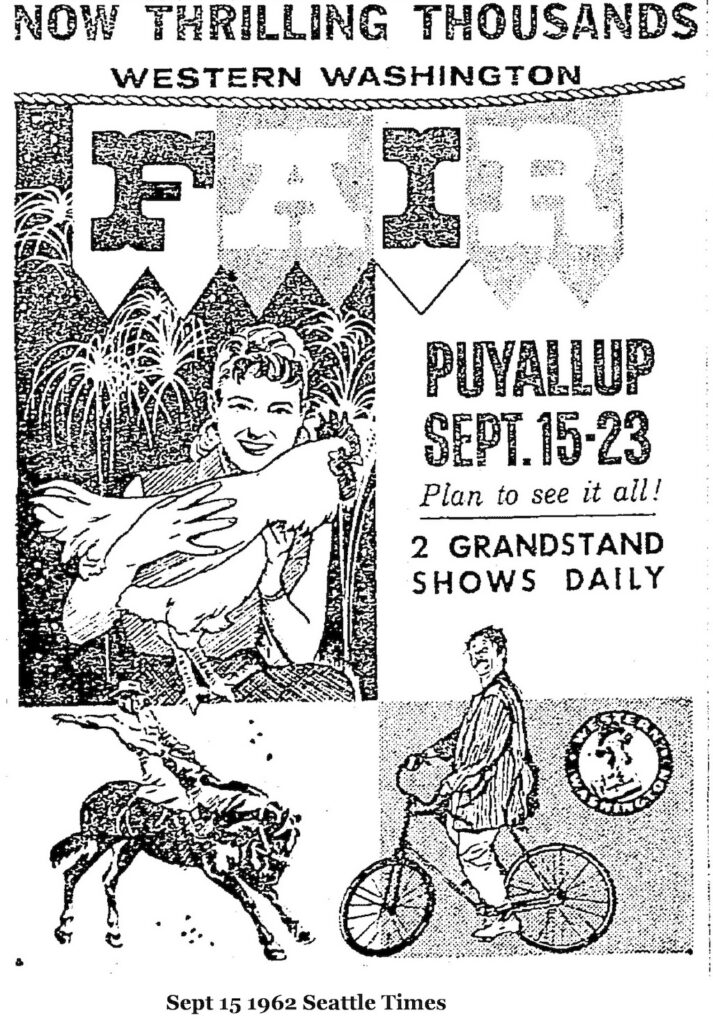 Mayo Marsh, Clover Park High Class of 1962, and her brother, Tim Marsh, Lakes High Class of 1966, "talk" about some of their common experiences growing up in Lakewood.
MAYO: We both matriculated in the Clover Park School District. I went to kindergarten and first grade before we moved to Lakewood. But, second grade through high school was in Lakewood.
TIM: I was K-12, all in Lakewood. I remember my first day of kindergarten with Mrs. White at Park Lodge.
MAYO: My second grade was at Park Lodge. Third grade was in the Custer little red school house. Fourth grade was in the new Custer school. I remember that we planted a tree in an outside area between the new Custer's two classroom buildings. For me, fifth, sixth and seventh grades were at Navy Base. Eighth grade was at the original Hudtloff Junior High in the north building at Clover Park High. Hudtloff had eighth and ninth grades and split shifts because there were so many students. Those my age and older were not officially "Baby Boomers," but were booming with lots of students nonetheless.
TIM: I went to Park Lodge, Navy Base, Hudtloff (near Custer School), Mann (like Hudtloff, a junior high) and Lakes.
MAYO: Didn't we have some of the same teachers, although four years apart from each other?
TIM: Yes. One I recall was Mrs. Rauch (pronounced "rau") in second grade. She was Canadian and when we recited numbers she had us pronounce zero as "aught." Not zero, not zed, but aught.
MAYO: She also taught us to say "four and seven makes eleven," meaning 4 plus 7 equals 11.
TIM: We both remember Navy Base teacher Margaret O'Leary, who said she was related to Catherine O'Leary, whose cow is often blamed in folklore for starting the Great Chicago Fire of 1871.
MAYO: Although not a school program, we both learned to downhill ski at Paradise on Mount Rainier in the Tacoma News Tribune/Metropolitan Park District program. Early on Saturday mornings we loaded our skis onto a diesel bus in the Lakewood Center parking lot near Little Church on the Prairie. Diesel fumes from a bus still remind both of us of ski school.
TIM: When you were at Navy Base and I was at Park Lodge we stood out in front of our schools and watched as President Eisenhower went by in a motorcade. He was on the way to American Lake to visit his brother, Edgar, an attorney in Tacoma.

MAYO: Another common experience we had involved school, but it didn't take place in school. It was the fair.
TIM: Yes, the Puyallup Fair held in September. We "did" the fair several years in a row.
MAYO: All students – well maybe just elementary school students — in the district were given a day off from school to attend the fair. We each got a ticket for free admission to the fair and rode a school bus to and from Lakewood to the fairgrounds in Puyallup.
TIM: I don't remember attending the fair with our folk. All my Puyallup Fair visits while growing up in Lakewood were those free day out of school trips.
MAYO: Do you remember teachers or chaperones on the school bus? Maybe they were there, but I don't remember them.
TIM: When the bus got to the fairground we were told by someone where and what time to get back on the bus and we were on our own all day at the fair.
MAYO: There were a lot of things to eat at the fair. Most important to me were Fisher's Blend scones, freshly baked there and served in little paper bags with melted butter and raspberry jam.
Fisher's had a location beneath the grandstand. The scones were hand-made and baked in a giant oven with a conveyor belt set-up.
TIM: They we delicious! If you clipped out the "proof of purchase" from Fisher's Blend flour you would get free scones at the fair.
MAYO: I enjoyed visiting commercial exhibits beneath the grandstand.
TIM: During election time I liked to get free buttons and posters from political party booths.
Pacific Northwest Bell telephone's exhibit was a favorite of mine. One year someone was picked to make a free three-minute long distance phone call. In the days before cell phones, long distance calls were out of the ordinary and expensive. In this case the person at the fair got to talk to someone while standing in a glass-enclosed booth so everyone could watch. And the conversation was carried over a loud speaker outside the booth so everyone could hear it.
Another year push button phones were being introduced. To show the speed of push button dialing. two people were chosen from the crowd. Using the same phone number and starting at the same time, one used a rotary dial phone and the other a push button phone. No surprise, it was quicker to dial with push buttons.
MAYO: Although I never bought one, chameleon lizards, which could change their color, were sold at the fair. They had a tiny red string around their necks and there was a little gold safety pin on the other end of the string. The pin was pinned to a shirt or blouse so the chameleon didn't escape. But, having said that, I did buy a turtle at most fairs I attended.
TIM: Attending the fair were the "good old days" for us
MAYO: I agree, we'll never forget the Puyallup Fair.