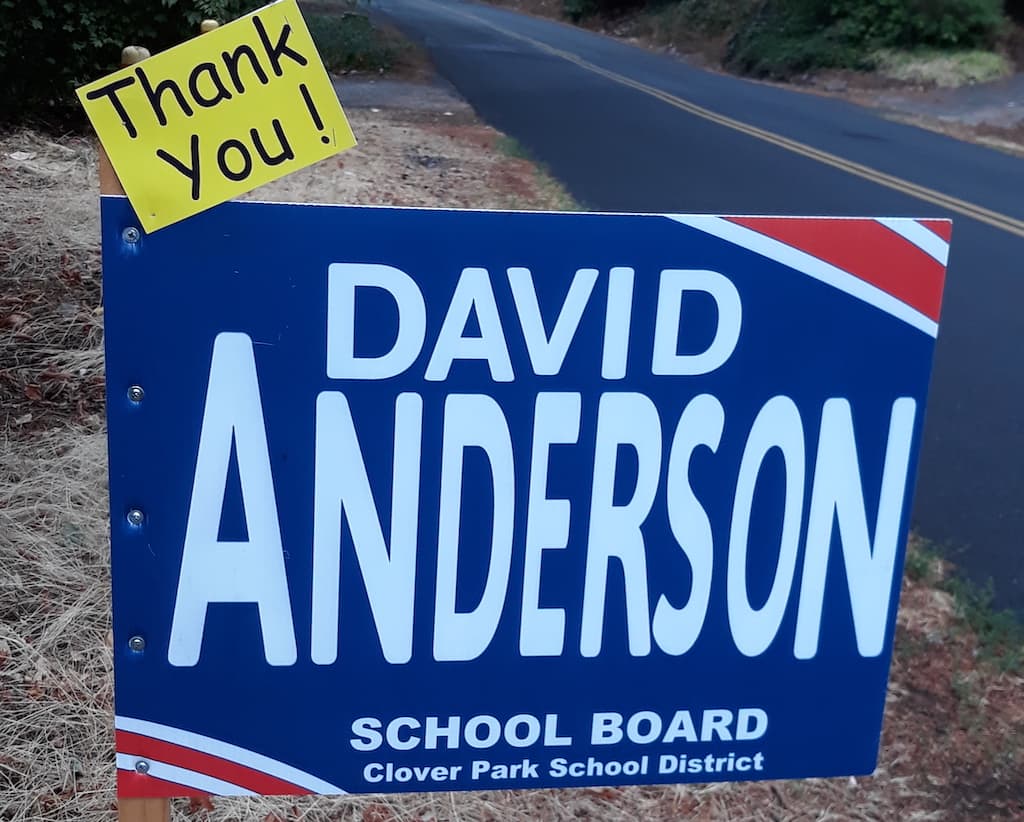 After 3,001 homes doorbelled, 44 days to do it, a lot of wonderful people met, and 7,301 votes cast in the race for Clover Park School Board District 4, I am trailing the incumbent by only 345 votes!
Thank you, Lakewood voters!
We're on our way to the General Election November 2!
Should our team be able to raise the necessary funds, we may have a possibly-never-before-done-locally October surprise! If you'd like to help financially, there's a means to do that on my website.
If you'd like a sign for your yard – like 68 currently out there and another 48 on the waiting list – you can indicate that in the comments here or via the comment form on the website.
And, of course, if the 2,190 who voted for me each recruited five friends to do the same, how awesome would that be?!
If you believe, as I do, that a school board director is not elected to preside over the institution of education but rather to pursue outstanding excellence in education for our children;
If you believe, as I do, that your voice, not just your vote, is to be sought so as to be heard before, during and after the election;
If you believe, as I do, that preparing each individual student to meet the challenges of life after high school is an economic and moral imperative for our country and for this city;
Then I humbly ask you to take any of the steps above that will allow me to serve you on the Clover Park School Board.
Let's do this.
Thank you.