What a great idea and follow through. Tacoma Musical Playhouse Managing Artistic Director, Jon Douglas Rake ran on stage and welcomed everyone to the theatre. After being in the dark for well over a year, live theatre was back in Tacoma. The ten-minute musicals originated with Theatre Now New York. They have an anthology of one hundred ten-minute musicals. Jon targeted the musicals and then the directors were able to select the one they wanted to direct and the actors. TMP provided two chairs, two tables, and several boxes for the stage. Directors were able to use these and add other simple props for their production. The results were somewhere between a black box theatre and minimalist views. These all worked well with the audience's mind's eye of imagination.
"Theatre Now is an artist service organization dedicated to the development, production, publication, and circulation of short and long-form musicals, by providing ongoing support for writers and their work in order to nurture voices and forms that push the boundaries of musical theatre."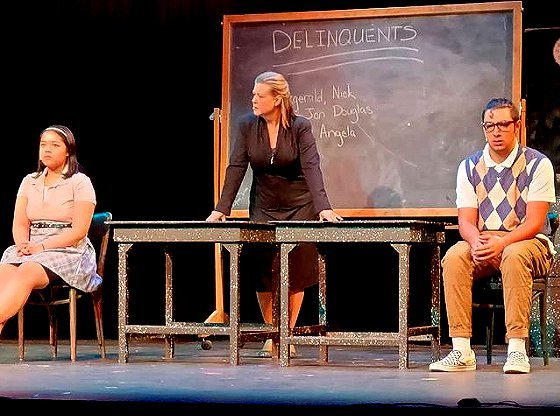 There were three shows performed: Friday night, Saturday night, and Sunday afternoon. The normally full to over-flowing TMP seemed empty, but I'm guessing it had perhaps one hundred and fifty enthusiastic people letting the actors know at the end of each play, how much we all enjoyed the productions.
A Relative Relationship was first up. Half-siblings brother and sister were called into the principal's office. The principal ably played by Linda Palacios, gave them the bad news: One would be expelled for their combined antics. Nicklis Marston, a junior at Silas High School faced off with Thea Frances Yumang as the students. Nick Fitzgerald was the director. At the end of the first musical, I pitied the next six performances.
Answering Machine also featured three actors. On the phone calling her boyfriend was Sophia Palacio, playing Lauren, (daughter of Linda Palacio of the precious production?), a recent graduate of Steilacoom High School, who had a great stage presence and voice. The boyfriend, Ben (Donovan Mahannah) and his buddy-roomie Stafford (Kevin Coleman), are two young partying and drinking jugheads. Staff creates outrageous outgoing messages for their house phone that illustrate his crassness. By the time Ben realizes he's lost the woman he loves, it's too late. Zach Forbes was the director. I first saw Donovan at CenterStage in "Bye Bye Birdie" and the last time was at Tacoma Little Theatre in "Shattering."
Dead Flowers featured six actors: Chris Bolduc (Javier's Friend), Russell Campbell (the wandering husband), Lizzie Conner (Javier's friend), Roycen Daley (Javier), Michelle Koenen (wife's friend), and Lucy Page (the wife). Lucy was a patient and long-suffering wife with a mate with a wandering body part. Javier is a soon-to-be friend who encourages her to enjoy her life. We enjoyed Campbell in The Full Monty. Michelle Koenen and Lucy Page both have experience at the Evergreen Playhouse in Centralia. We didn't even know there was a theatre in Centralia! We'll have to check them out. Matthew Michael Flores was the director.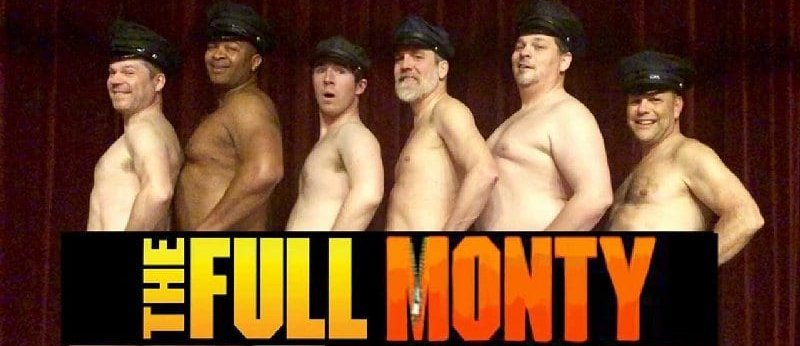 Book Lovers had the largest cast with seven actors: Emily Brooks as Helen of Troy, Adam Collins as Lancelot, Zach Forbes as Cyrano de Bergerac, Anamaria Guerzon, (Maria, the repressed anti-romantic bookie), Maria "Masha" Rojkova as Hester Prynne/Ensemble. She last appeared at Portland Center Stage (a favorite of Peg's and mine). Kody Smith played "Dewey," (the library aide) which is such a good name for someone working in a library. Karen Terry played Juliet Capulet. Andrew Coopman was the director.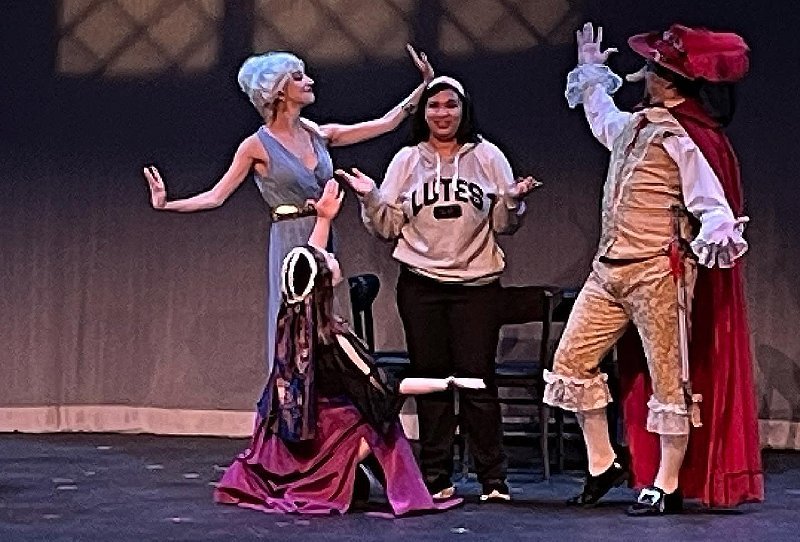 A Most Average Musical featured Chailia Wendland as Jenny, a college girl without a date on Saturday night like her roommates Kendall Minor, Amelia Stiles, and Ariona Thompson. The roommates return all discouraged with their dates only to find Charlie (who never had a BFF, played by Blayne Fujita) coming out of the bathroom. Deanna Martinnez was the director.
The Hipster Sister featured Deshanna Brown (Chelsea, older and more stable sister), Roshawn Johnson, younger and more volatile, and Charlie Stevens, Chelsea's husband). We enjoyed Deshanna in Beehive at TMP. Roshawn did a nice job as the out of work sister who dedicated a sweet song to her hard-working sister. Micheal O'Hara was the director.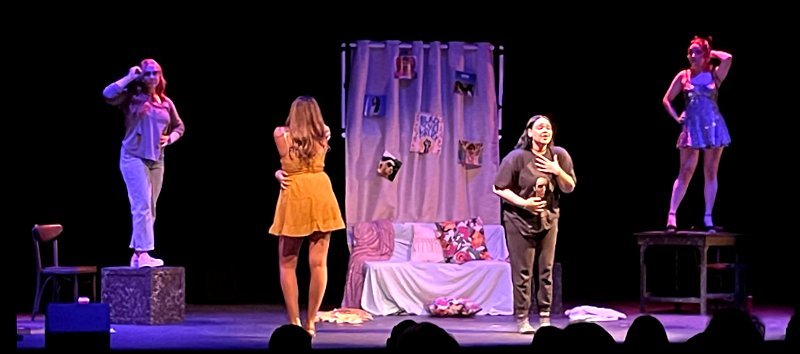 Bittersweet Lullaby, the most polished playlet, featured Michelle Blackmon and Ania Briggs as the older and younger versions of the same woman with the piano. Both actresses have extensive theatre credentials. Bittersweet Lullaby required perfect timing playing the invisible piano. Their voices blended nicely. Harry Turpin was the director.
Each musical received well deserved applause and whistles. For the curtain calls, each musical's cast came out on stage together and waited as all the others came out, all staying with their acting troup.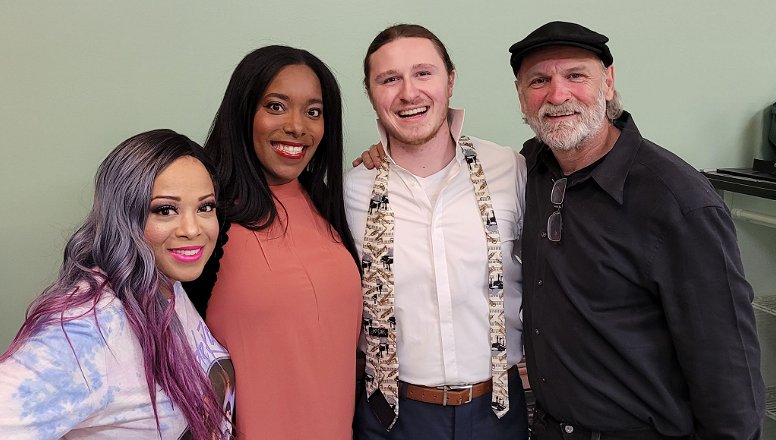 In first looking over the program I thought to myself the last three musicals will be the best. I was familiar with Deanna Martinez (A Most Average Musical) having just seen her production of "A 1940's Radio Christmas Carol." I've seen Micheal O'Hara's (The Hipster Sister) work before, most recently "Assisted Living" a streaming video during the COVID shutdown.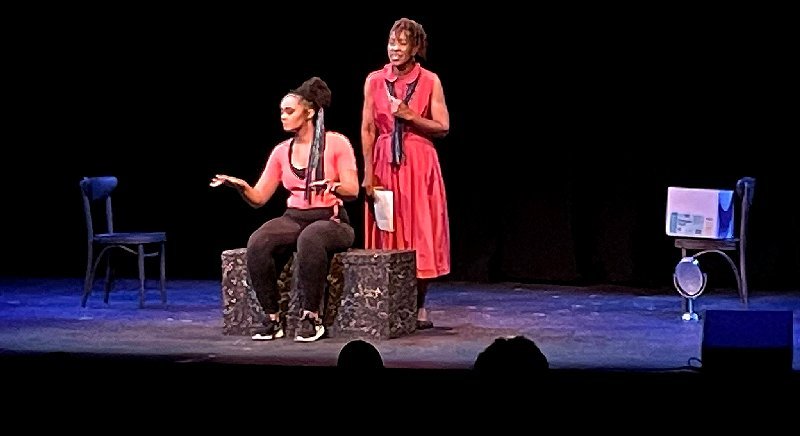 With the initial musical, "A Relative Relationship" the thought crossed my mind that the others were going to have to be really good to compete. They were. There really was no competition. We really enjoyed the format and applauded and yelled for each production. What a marvelous way to provide live musical theatre: short, sweet, succinct and altogether enjoyable. We love, love, love musicals!