A press release from City of Lakewood.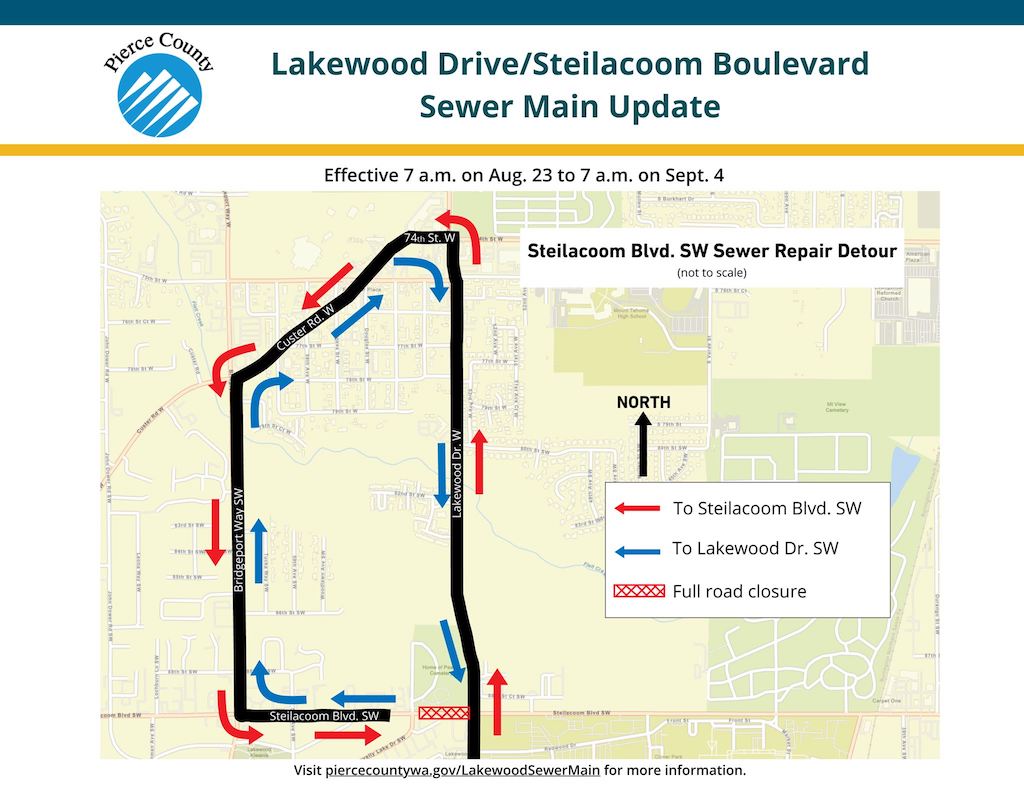 A sewer main beneath Steilacoom Boulevard near Lakewood Drive collapsed in late July. Steilacoom Boulevard will close between Lakewood Drive and Gravelly Lake Drive between Aug. 23 and Sept. 4 for repairs. Refer to the image above for a detour route.
Bookmark our map of all current Lakewood road work for future reference.