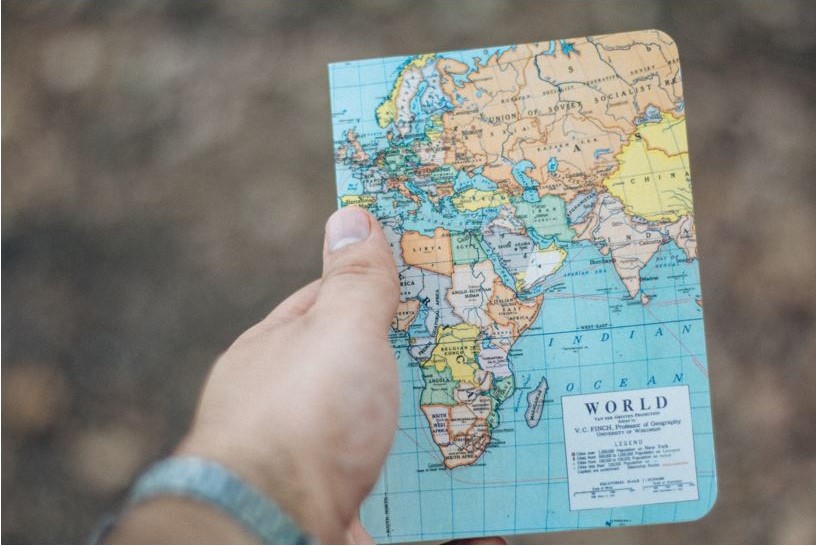 It is summer, and although a lot of people are usually traveling for their vacation, a certain virus has curbed our options big time. Some find it deeply disturbing. Traveling is a symbol of freedom, after all. At least if one can choose one's destination, can take along anything one wants, and finds all the amenities one cares for at the destination. Which makes me think of all those who are currently traveling just in order to achieve freedom, none such other luxury thoughts involved. But that is a different story.
When I was a child, traveling was a luxury. Even having a car was not a given. You traveled by train. If at all. Of course, there were those who could afford traveling abroad. They returned tanned after the summer vacations from magic places like Formentera, Majorca, or – how exotic! – from Mykonos, Greece. That was before "All inclusive" took people even farther around the world. And after a second vacation per annum, a skiing one in the Austrian or Swiss Alps, had stopped being something that deserved an extra exclamation mark.
Well, my family traveled inside Germany during my first ten years of life. After all, my parents reasoned, what is it good for if you don't know anything about your own country and somebody else asks you about it? Wouldn't it be sad if you could only shrug? So, we explored castles and churches galore, went to historical, natural history, and art museums, visited famous people's birth houses and tombs, climbed hills and boated on lakes, and read up on everything before, during, and after the trips. It was quite intense. I loved it.
I didn't even miss out on foreign encounters. My great-aunt and my aunt, who had both emigrated to the US in the 1920s and the 1950s respectively visited with us and brought along friends and stories from the world out there. If they brought friends, English was the language used in our home. A neighbor of ours had a Canadian au pair girl from Montreal; my mother invited the lonesome girl over more than once to have coffee and cake or pretzels with us and to chat with her in her native French.
But above all, my family was one of keen readers. When my father came home from work in the evenings, he took a book to the kitchen, where my mother was prepping dinner, and started reading out to her. I'm not sure he knew he had another avid listener. Sometimes, they were mere adventure books with a foreign geographical and cultural background. Later, we immersed in Sven Hedin's "From Pole to Pole". In Goethe's "Italian Journey". We listened to radio programs such as road trip reports throughout Europe or historical ones such as about Medina Azahara outside Cordoba, Spain. We took out my father's school atlas and looked up the places on the maps. To this day, maps belong to my absolutely favorite items. I never travel without them – forget about GPS.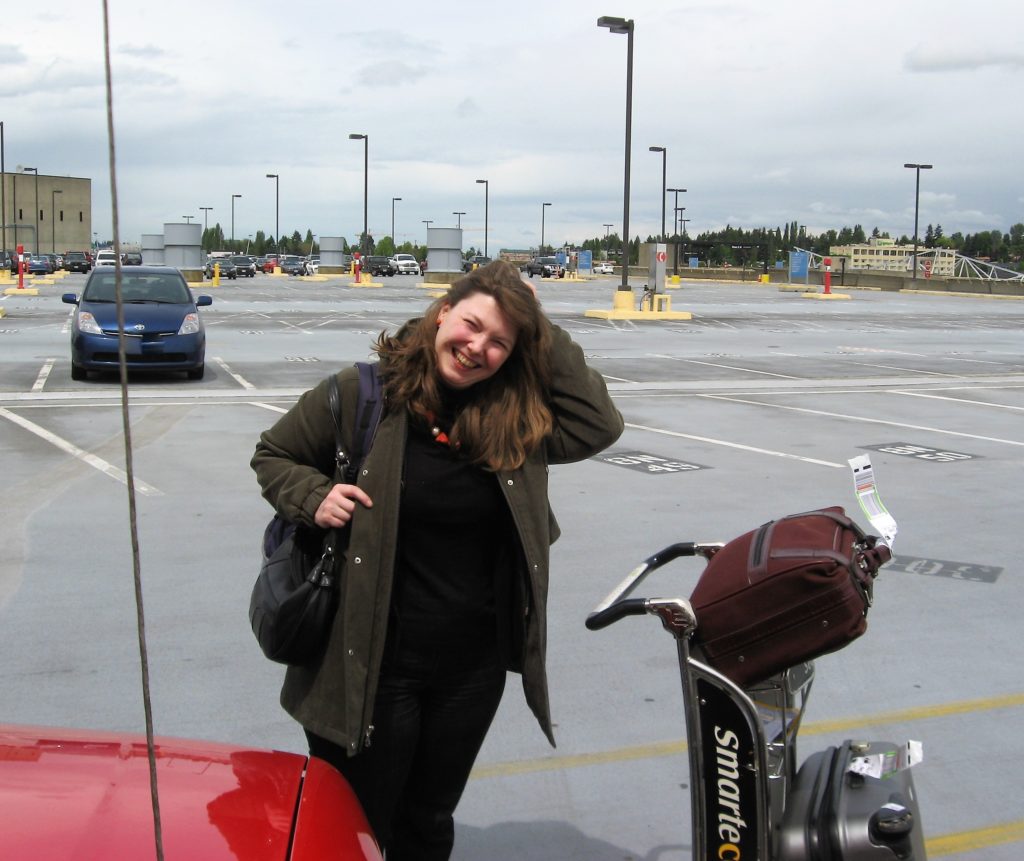 These first ten years turned me into a traveler, one in the mind as well as physically. At age twelve, I started a pen pal-ship with a teenager from Kathmandu, Nepal. I read every single book I was able to find about this country, its culture, history, and geography. Unfortunately, our wonderful friendship was cruelly broken off by an earthquake – a letter of mine was returned.
At age 15, I visited the US for the first time. And my later life as a journalist took me all over Europe, the U.S., and even to Shanghai, China. I had no clue that my farthest trip in life would be that into another, a second life. But that's a different story, too.
Today, I travel again by reading history books, biographies, books about different cultures. Though I haven't been traveling outside Washington State these past two years (one weekend trip to Seaside, Oregon being the exception), I am absolutely not bored. Because my mind does the traveling for me. Comfortably from an armchair by a window with a view of our quiet driveway.