Submitted by Jeff Reynolds, DMD.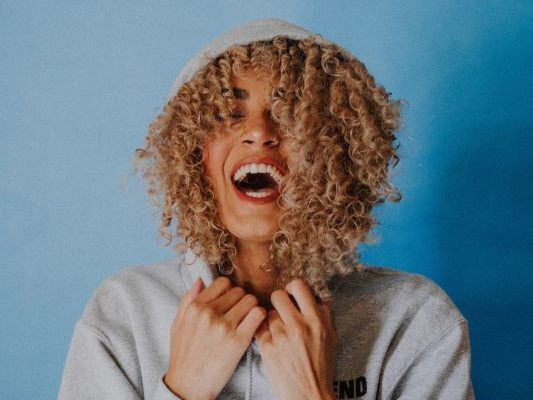 With the relaxing of COVID-19 restrictions, retailers are reporting a big boost in the sale of teeth whitening products as face masks begin to come off, and people resume flashing their pearly whites – which has people asking which teeth whitening methods are recommended for bright and healthy smiles.
Teeth whitening is a simple process in which peroxides penetrate tooth enamel to break up the molecules of teeth stains, causing the teeth to whiten. For the safest and quickest results, I recommend professional whitening performed in-clinic by a licensed dentist, or with at-home kits available through your dentist, which use custom bleaching trays molded to fit each person's mouth.
While over-the-counter whitening trays are available, they are typically one-size-fits-all and often fit your mouth incorrectly, causing the bleaching agents to spill onto soft tissues or to be ingested. The benefit of custom whitening trays made in the dentist's office or lab from impressions of your teeth, is that they whiten all of your teeth with less risk of irritation.
For those who opt to go the do-it-yourself route, store shelves are filled with products touting whitening ingredients – from toothpaste and mouthwash to dental floss and chewing gum – leaving many people to wonder which products are both safe and effective.
The most common concern among dentists about over-the-counter whitening products is that overuse can damage the tooth enamel or gums, and result in hypersensitivity, so it's important to read the product directions and talk with your dentist before using.
In general, teeth whitening is dependent upon the following:
The type and amount of teeth stains
Concentration of peroxide in the teeth whitening products
Length of time bleaching ingredients are in contact with your teeth
With that in mind, I want to share with you the following insights for use of over-the-counter teeth whitening products – and what you should avoid.
White Strips – Generally whitening strips are easy to use and are one of the best over-the-counter options, assuming a good seal on your teeth which allows for better results. With strips it is important to keep them on your teeth for the recommended time, as extended use can penetrate the outer layer of enamel into the dentin, causing temporary dental sensitivity and possible inflammation to the nerve. For some, the strips are too large, in which case it is recommended to trim them to better fit your teeth and avoid gum irritation.
Toothpaste – Whitening toothpastes are more abrasive to help with surface stains, but can be damaging to enamel over time. It's important to discuss with your dentist, and if using be sure to limit use.
Chewing Gum – Similar to whitening toothpaste, many whitening chewing gums contain abrasives which scrub the surface of teeth and help remove some surface stains. Because abrasion over time can be damaging to enamel, sugar-free whitening chewing gum should only be used in moderation.
Mouthwash, Rinses & Dental Floss – Because effective teeth whitening results from the length of time teeth are in contact with active bleaching agents, mouthwashes, rinses and dental floss are a less effective whitening choice. Similarly, rinsing with hydrogen peroxide dangerous if ingested, and therefore not recommended.
Whitening Pens & Syringes – These products should be avoided. When applied to your teeth – there is nothing to keep the product from your mouth's saliva which will wash it away almost immediately upon application. In addition, many of the products contain levels of hydrogen peroxide beyond the amounts allowed, which can put your health at risk.
Charcoal/Natural & Homemade Remedies – Activated charcoal whitening products are becoming increasingly popular as people are reducing their exposure to chemicals in healthcare and beauty products. As a short-term solution to whitening, it comes with serious long-term damage and should be avoided. With its abrasive properties, charcoal may lead to enamel deterioration which may cause tooth sensitivity and make your teeth appear more yellow in color because it will expose the dentin of your teeth. This can also lead to problems such as cavities down the line. Similarly, many home remedies – including apple cider vinegar and fruit – contain no whitening properties and are highly acidic which can cause enamel erosion.
LED Lights – These lights claim to whiten teeth from a combination of heat and bleaching agents, but the claims are unproven.
There are many reasons for teeth discoloration, including what you eat and drink. Coffee, tea and red wine are staining agents that can affect the white enamel portion of your teeth. Tobacco use, which includes tar and nicotine, can also stain teeth. Aging, some medications, and even injury or trauma to a tooth, can all make our teeth more yellow and less white.
Whitening products do not work on veneers, caps, crowns or fillings, or do they reverse the effects of tooth discoloration caused by medications or an injury – and that it's best to consult with your dentist before using any over-the-counter teeth whitening products.
For additional information about teeth whitening, including how white spots on teeth can potentially be treated through whitening procedures and other bleaching questions, visit https://www.deltadentalwa.com/blog.
Jeff Reynolds, DMD is Delta Dental member dentist and serves as the Dental Care & Dental Director for Community Health Care (www.commhealth.org).