During my half-century as a Lakewood citizen and City of Lakewood pioneer, I spent 15 years patrolling the streets of Lakewood as a police officer. During my last ten years in Lakewood, I wrote over 700 plus columns for The Suburban Times titled Westside Story.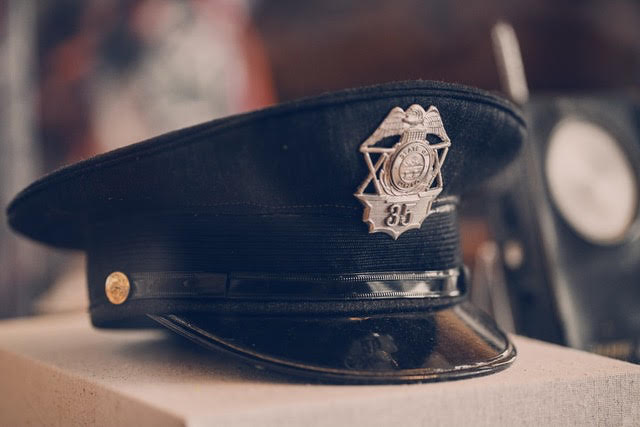 I still claim to be on the West Side but confess that I am now west of the Atlantic Ocean as a new Delaware resident. Despite living 2849 miles away from all of you, I still care about my readers, friends, and the citizens I left back in Washington State.
Politicians recently created an unnecessary problem in your Washington State Capital. As a result, I feel compelled to write a guest column for The Suburban Times using my old byline, Westside Story. My purpose is to share my knowledge, experience, and thoughts regarding recent political foolishness. Additionally, I wish to share a warning. The foolishness I am referring to will negatively impact residents of my old home town of Lakewood and Washington State as a whole.
Do you remember the incident in the mid-1990s when a young white male illegally carried a gun to what was then called the Lakewood Mall (Currently known as The Lakewood Towne Center)?
The suspect acted tough by brandishing his firearm in the food court area, terrorizing many mall eaters with his demented actions.
Six shoppers, including an innocent 4-year-old child, were shot to death as this mad gunman roamed the mall.
If you do not remember this heinous mass shooting incident, there is a good explanation for your lack of memory.
Only part of my description, including a young white male who acted tough by brandishing a firearm in the food court, is factual.
Six shoppers killed represents the kind of tragedy that can and has occurred around the country. Thankfully it did not happen at the Lakewood Mall on the day in question.
There is a significant reason no killing took place on that day. At the time, the politicians and governor had not yet handcuffed the police by outlawing the crime investigation principle/tactic known as Reasonable Suspicion.
I was one of the police officers responding to the mall that day. In responding, I was in position to be an effective police officer. I was not handcuffed with the brand new cozy sounding, freedom friendly sounding, racist fighting sounding law passed in Washington State and signed by Washington's governor. The new law eliminates law enforcement's Reasonable Suspicion investigation tool.
The 911 caller described the suspect as a 5′ 10″ white male wearing blue jeans and a red flannel shirt.
As an unarmed mall security officer and I searched through the mall on foot for the man with a gun, we reached a star pedestrian intersection inside the mall. When I visually scanned to the left, I spotted a young white male about 5′ 10″ tall wearing a blue flannel shirt. So I barked out to my mall security partner, "There he is!!"
My partner told me, in no uncertain terms, that I was wrong. He said the man I pointed out could not possibly be the gunman. He reminded me that the suspect was reported to be wearing a red flannel shirt, not a blue flannel shirt. The mall officer was confident I was mistaken. My search partner could have been correct about my having made an identification error. I am quick to admit that, and at the time, I knew I could be mistaken. Still, I had Reasonable Suspicion that justified my investigating the subject further. I did not have Probable Cause, so I could only investigate at that time. I could not arrest the young man based on my Reasonable Suspicion.
My good partner was blind to three concepts that, as an experienced police officer, I possessed.
CONCEPT #1 – REASONABLE SUSPICION: I was trained and authorized to use a lawful investigatory concept called Reasonable Suspicion.
Reasonable Suspicion had nothing to do with police abuse, civil rights abuse, or racist behavior. Instead, Reasonable Suspicion had to do with common sense investigation, problem-solving and protecting the public.
CONCEPT 2 – WITNESS ERROR: As an experienced police officer, I knew honorable witnesses often make honest mistakes. A witness might easily state the suspect was wearing a red flannel shirt when the shirt was blue. Some of the descriptors from the witness reporting to 911 matched the subject in front of me, such as a young white male, 5′ 10″ tall, wearing blue jeans.
Reasonable Suspicion allowed me to make contact with the subject to determine if he was the suspect or not. The simple question before me was, is this the man with the gun or not? Reasonable Suspicion provided me with an opportunity to disrupt any evil he may have intended. The result was lives may well have been saved so the six shoppers could shop another day.
If my contact were with the wrong person, I would remove the handcuffs, "dust him off", and apologize. In a positive public relations gesture, I could suggest that he would have an exciting tale to share with his buddies and future grandchildren. I had an excellent track record for parting Reasonable Suspicion contacts as friends since my contact did no actual harm.
I ask you and your Washington State governor which scenario is better for the public at large? The possibility of having the police inconvenience an innocent person by detaining, cuffing, and investigating the subject based on Reasonable Suspicion or six people being shot to death? The answer is obvious, but not to your Washington State governor and many Washington State politicians.
CONCEPT #3: – BODY LANGUAGE: As an experienced police officer, I had made it a practice to learn about body language. My study of body language led me to develop a new type of body language. which I called vehicular body language. I became pretty effective at reading body language. I captured four car thieves and recovered a 30 day old stolen Mercedes Benz in University Place using vehicular body language and Reasonable Suspicion.
As I scanned the entire mall looking for a man wearing a red shirt with a gun, I observed a subject wearing a blue shirt.
The pivotal moment that provided me with Reasonable Suspicion was the subject's body language. The subject moved his right arm and wrist about 4″. That was all I needed to do, what any intelligent, reasonable, knowledgeable police officer would do. I focussed on this subject as the man with the gun.
I saw the subject move the thumb side of his right hand, wrist, and arm toward his body until his wrist and thumb made contact with his untucked blue flannel shirt at his belt line. That, ladies and gentlemen, is what is called a "gun check".
Most law-abiding citizens authorized to carry a concealed pistol store the firearm safely in a holster.
Most subjects who are not authorized to carry concealed pistols, especially criminals, often do not use a holster. Instead, they jam the firearm in their belt. If the cops start chasing them, the suspect can toss the gun in the brush. Once the cop catches up with them, there is no tell-tale empty holster to give their illegal behavior away. If they wear an empty holster, an experienced officer will check the chase route to look for a gun. The officer might even bring in a K-9 to find the weapon.
The gun-check phenomenon is a common physical move made by those naturally nervous about the gun falling out or slipping down inside their pants.
So we were in a major mall intersection: one cop, one security officer, one suspect, and multiple citizens. At that moment, I did not have Probable Cause. All I had was Reasonable Suspicion. Under today's new law, your Washington State governor would have forced me to ignore what I saw and knew. I would have had to walk away from a situation that was ripe for investigation. The governor's new law outlawing Reasonable Suspicion will make living in Washington State much more dangerous.
Back in the 1990s, investigating based on Reasonable Suspicion was lawful. So I zoomed over to the subject stealth-fully sliding in behind the suspect. As I took hold of one of his arms from behind, I said, "Police. Put your hands behind your back." I handcuffed and detained the subject.
Using the Reasonable Suspicion law, I was about to find out if I had the right man. Did he have a gun? If your Washington State governor's new legislation had been in effect during the 1990s, we would never have found the man with a gun. The gunman would have been free to kill innocent mall visitors. The death of six victims would make it more likely to establish Probable Cause for arrest, which is great for the governor's law but too late for the innocent six.
My contact investigation based on Reasonable Suspicion paid off. I reached around from behind as I held the subject by the handcuffs. There it was: a gun. We removed the suspect and the weapon from the mall—no one suffering injury or death.
Are you still curious about the confusion related to the red shirt vs the blue shirt?
During my post-Miranda interview, the suspect admitted to wearing layered clothing. He ditched the red shirt by tossing it into a mall garbage can to throw us off track. While that was a slick criminal-minded move, he failed to erase all Reasonable Suspicion.
Here we are in 2021, and things have changed. The 1990s suspect with a gun could not eliminate Reasonable Suspicion. Instead, Washington State politicians and Washington's governor have managed to destroy Reasonable Suspicion with a pen. As a result, Washington State residents will soon begin to suffer from increased crime. When you dial 911, know that the law enforcement's ability to help you has been dramatically crippled. In many cases, police will be prevented from stopping crime before it happens and solving crime after it happens. a
The new law taking away Reasonable Suspicion will victimize Washington State victims a second and third time, all from one criminal incident.
Capturing and returning stolen property to victims will be significantly reduced. More criminals will be able to get away with burglary, rape, and homicide, along with many other crimes.
Handcuffing the police falls right in line with those who want to destroy America by destroying the Second Amendment, defunding the police, emptying the prisons, and stripping law enforcement of police powers. Handcuffing the police means the police will not be allowed to be as effective as they once were in handcuffing the criminals.
Criminals, scofflaws, and felons love how your legislature and governor protect them instead of you. But, unfortunately, lacking consequences and lacking effective police investigations means the criminals will enjoy a free-for-all.
I hope those living in Lakewood and Washington State can encourage the politicians to return to common sense policing. It is a smart move to give law enforcement the tools they need to protect the citizens, including Reasonable Suspicion.
If you live in Lakewood, you are on your own. The criminals, not you, have been put in control by the politicians.
It has been suggested that citizens might fight back to regain their safety by utilizing Washington State's Initiative process.
As you see and experience my predictions coming true, organizing and supporting an initiative to support your law enforcement may be your only hope. Show the politicians you want the police to be in control of criminal investigations instead of the criminals.
To better understand Reasonable Suspicion, click on my LINK, REASONABLE SUSPICION.
To better understand Probable Cause, click on my LINK, PROBABLE CAUSE.
Your Washington State governor and the politicians could benefit by doing enough police ride-a-longs inside a police car. Walking in cop's boots will help them see the obvious harmless benefits of allowing law enforcement to use Reasonable Suspicion. as an investigation tool for eliminating and solving crime.
Good luck, Lakewood and all of Washington State.
Joseph Boyle – Former Lakewood Resident – 51 years / Police Officer 23+ years.