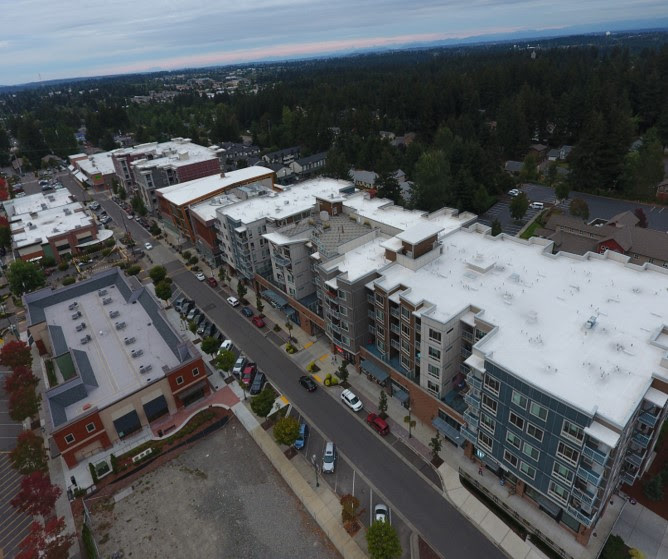 A story from City of University Place.
Since it was first used in 2015 by the developers of the Latitude Building in the Village at Town Center, the City of University Place eight-year Multi-Family Tax Exemption program has helped spur close to $120 million in private investment.
The program is open to developers of multi-family housing in three specific areas of U.P.:
Town Center (Village at Chambers Bay)
Northeast Business District (Mildred and 19th streets)
Town Center South (south of 40th Street)
Director of Community and Economic Development Kevin Briske said that in addition to the Latitude project, the developer of the Bridgeview 125 Apartments at 3610 Bridgeport Way W. also took advantage of the tax abatements, which take effect when construction is complete. Two additional projects, the Larson Apartments at 3706 Larson Lane W. and another at 4201 Bridgeport Way W., also plan to take advantage of the tax incentive, which applies only to the structures and not the land on which they are built.
"This program has enabled us to encourage development on under-utilized or hard-to-develop parcels," Briske said. "In addition to creating more housing opportunities, our financial analysis reveals that over the course of 10 years, these projects have benefitted the City at three times the property tax rate. We project that in 20 years, that number will increase to eight times. That means that any short-term losses in property taxes during the eight-year abatement are more than made up for with increased overall property value and future tax income."