Submitted by KM Hills.
Several months ago I left a comment which referenced the "improvements" the City of Lakewood made at Harry Todd Park and the lack of Life Guards at the City owned beaches.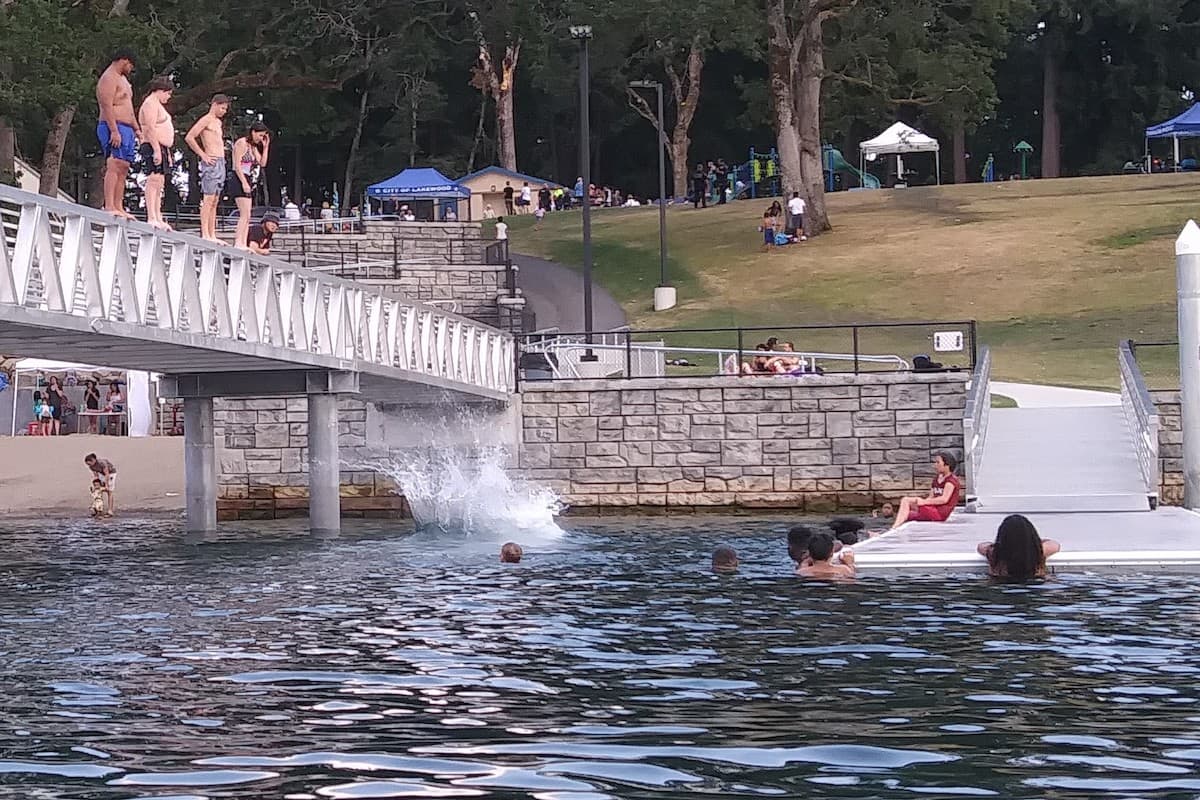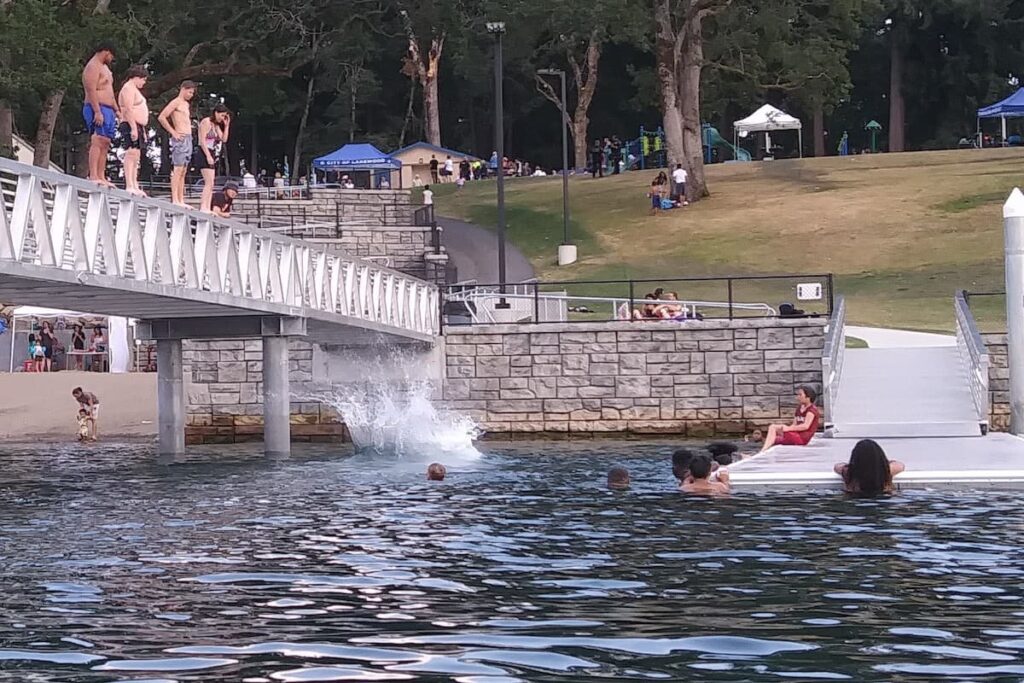 As I finished a swim Tuesday evening, at Harry Todd Park, I noted the local youth doing just as I had predicted, jumping from the new fishing pier. As you can see from the picture not only are they jumping from the pier but from the top rail, about 3 feet higher.
I question the City approved design of the pier, to be that high off the water. Is the fishing better from that height? It is my belief the Parks Department has put the City at risk of litigation, when someone does get hurt. That could come to fruition when someone slips and falls back to the pier itself, gets hurt landing wrong in the water (potentially in water that is too shallow) or if someone dives off and gets stuck under one of the water level docks, which is within feet of the pier itself.
How is it that no staff from the Parks/Planning Departments or members of the Citizens Advisory Board didn't envisioned the potential risks? I question how long it will be until the tax payers are on the hook for a multi-million dollar law suit.