If I sit down to write something for my Facebook page and my mind is a blank, I check to see if there is a national celebration for something of interest. I was not disappointed on the 28th day of July. The only real thing of interest was "July 28th is Buffalo Soldiers Day."
"The first peacetime all-Black army regiment, which we honor on Buffalo Soldiers Day, July 28th each year, was formed mainly to keep order in the Wild West after the Civil War. In such a rough-and-tumble place, where unknown natural dangers and thieves abounded, the buffalo soldiers had extremely low desertion rates. These brave men of the 9th and 10th Cavalry Regiments were inexplicably named the 'buffalo soldiers' not by their own leadership, but by the Native American tribes they came into contact with — and no one quite knows why! These troops helped catch cattle thieves, protect national parks, ensure the safe travel of settlers from the East, and much more. Today, we honor their service in helping to keep our country safe. It's a groundbreaking step towards greater racial equality in the military."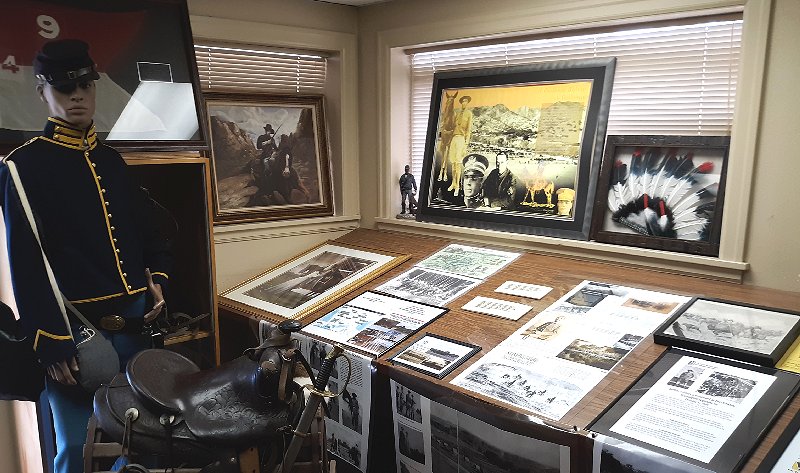 Informative video about the Tacoma Buffalo Soldiers and the museum follows…
As the Chinese say, a journey begins with a single step, but I was already miles away from a single step. I knew Tacoma had its own museum for Buffalo Soldiers and I knew exactly where it was. I posted the information on the national version of Buffalo Soldiers and then focused on our home brand. I quickly did a second post including a video about the Tacoma Museum and listed the days they were open (Wednesday and Saturday) along with their address: 1940 S Wilkeson St, Tacoma, WA 98405 and phone number – (253) 272-4257. They have a very informative website – buffalosoldierstacoma.org/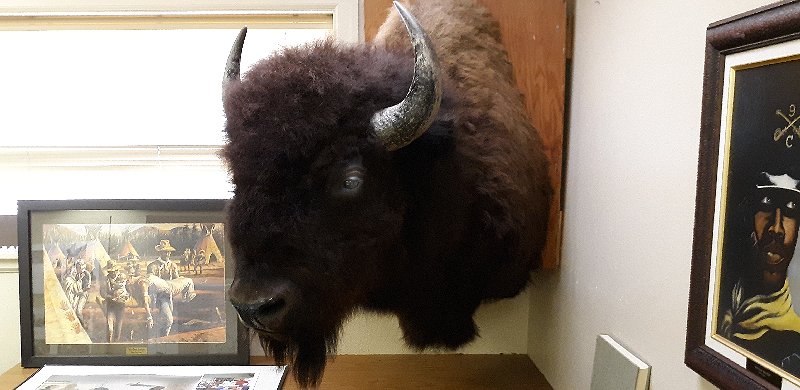 In looking over their website I noted that they are sponsoring a golf tournament on August 27th at the Eagle Pride Golf Course (JBLM). I was already involved in an article about three community golf tournaments, so I thought perhaps I should write four community golf tournaments. For the other three tournaments I was planning on donating framed local sports celebrity autographs. I chose three for the Tacoma Buffalo Soldiers: Shawn Kemp (Seattle Sonics), Shaun Alexander (Seattle Seahawks), and Earl Thomas (Seattle Seahawks) and hopped into my car and drove to the museum.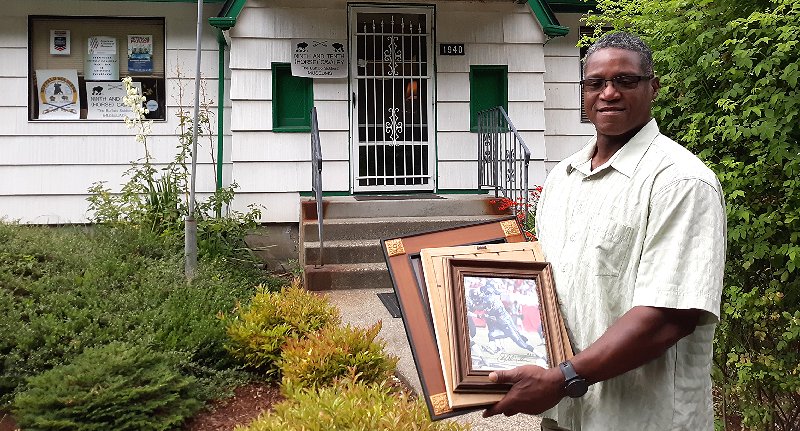 I parked my car outside the museum and walked past the entrance to a yard protected by a chain link fence. The gray slat-sided building behind the fence was smaller than I remembered. I grew up in this neighborhood years ago. I lived about four blocks away on a road that is now part of the freeway system. I attended Stanley Elementary, which is only about two hundred yards away. My dad was the bookkeeper for Howard Chapman Plumbing and Heating. I used to climb the rocks and hills of the reservoir that is still across the street. It doesn't seem as high and steep as when I was a child, but I felt at home.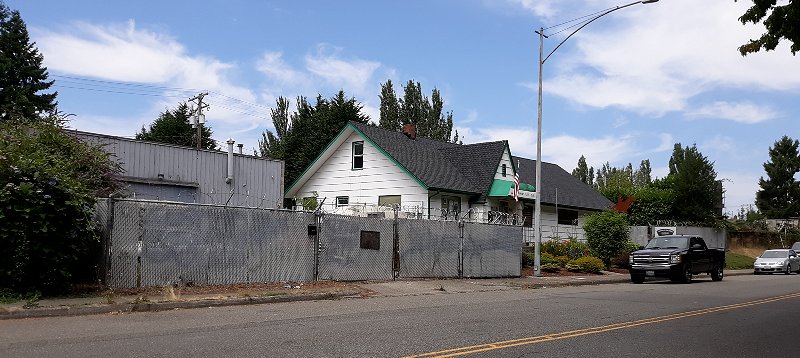 I walked up the sidewalk and stairs and went let myself through the screen door (with bars) and looked around for a few seconds until I was welcomed by Jackie Jones-Hook, the Executive Director of the Buffalo Soldiers Museum. She gave me a short tour and showed me a copy of a newspaper article about military history and the Korean War, dated 1953. I smiled and said, "I was probably walking on the sidewalk outside here when that was printed." She revealed that the museum and the property was purchased from Howard Chapman by her father. I enjoyed the tour and the friendliness of Jackie.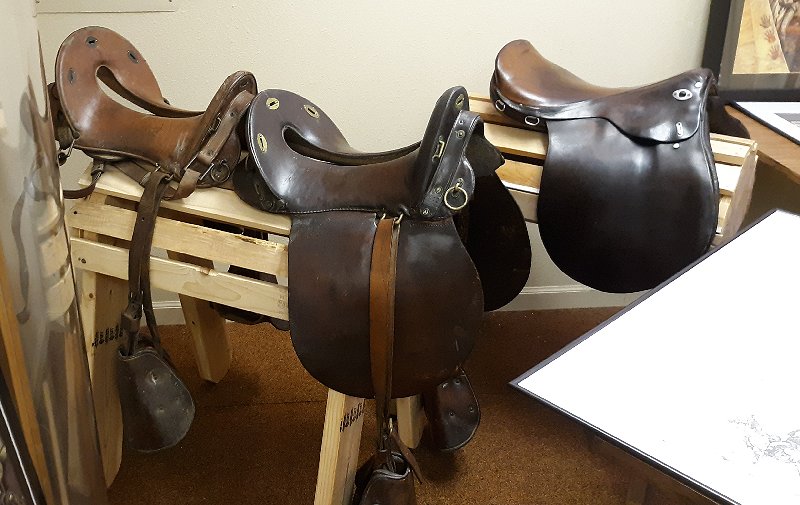 There are plans afoot to move the museum to Fort Lawton in Seattle to make it more of a destination spot like Fort Warden in Port Townsend. The museum, for all of its smallish appearance from the street seemed full of interesting photos, paintings, as well as loads of interesting historical relics including an actual McClellan cavalry saddle.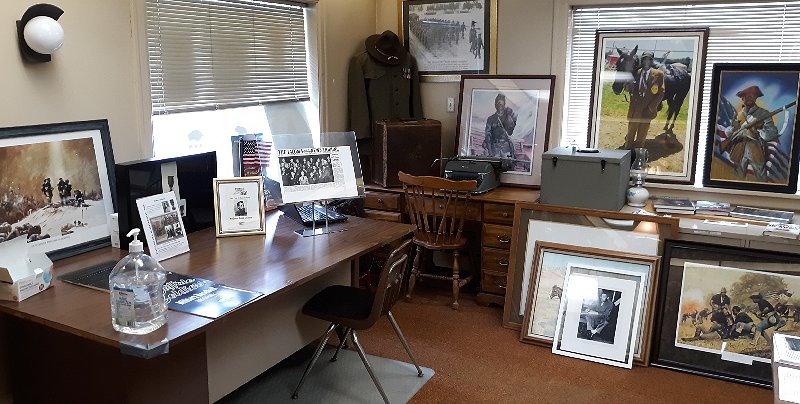 The museum is a mixture of stories, documents, uniforms, and newspaper articles. One wall I looked at had faded copies of the Emancipation Proclamation. It was an honor to be there in awe and ask questions.
As I was leaving, I was offered a brownie, "If you would like . . ." I responded, "Does it look like I've ever turned down a brownie before?" It was a good brownie. I highly recommend visiting the museum.