Older Alice lives alone and is pretty happy that way. She sits down at her typewriter and begins her looking-back tale. Older Alice is played by Penelope Wilton. I recognized her from "Shaun of the Dead" (2004) and "The Best Exotic Marigold Hotel" (2011). Penelope has had numerous appearances on TV as well.
London born Gugu Mbatha-Raw plays Vera, the close friend of younger Alice. Gugu has appeared in several of my favorite films: "Larry Crowne" as an American, "Free State of Jones" as an American, and "Concussion", as an African. She looks different each time I see her, but I think it's her eyes that I remember most. Younger Alice, played by Gemma Arterton, was a new face for me.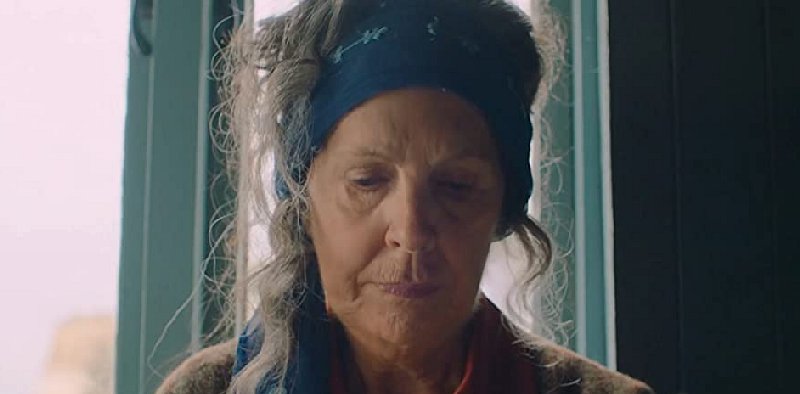 In 1920s England, two young women, Alice and Vera, fall in love. Vera ends the romance because she dreams of being a mother. Alice is left in shambles. She is a budding non-fiction writer about myth and folk lore. She lives a singular and lonely life. Her home is in small town just off the Dover cliffs. The townspeople give her a wide berth and keep away from her acid tongue and solitary life style.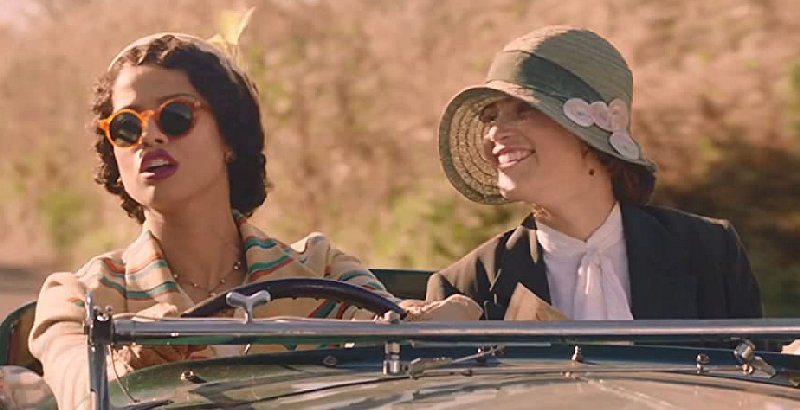 During the Battle of Britain (1940), children were transported from London, where there were almost daily bombing raids by the German Luftwaffe, and sent to the countryside. "The Battle of Britain was a military campaign of the Second World War, in which the Royal Air Force (RAF) and the Fleet Air Arm (FAA) of the Royal Navy defended the United Kingdom (UK) against large-scale attacks by Nazi Germany's air force, the Luftwaffe." – Wikipedia
Alice is shocked and irritated when she finds out that she is to house and look after Frank, a London refugee played by Lucas Bond. This is an intrusion of her very, very, very private life. She finally gives in and says she'll watch him for one week only. Alice is a curmudgeon; she does not suffer conventional small talk, stuffy village customs or questions about her personal life.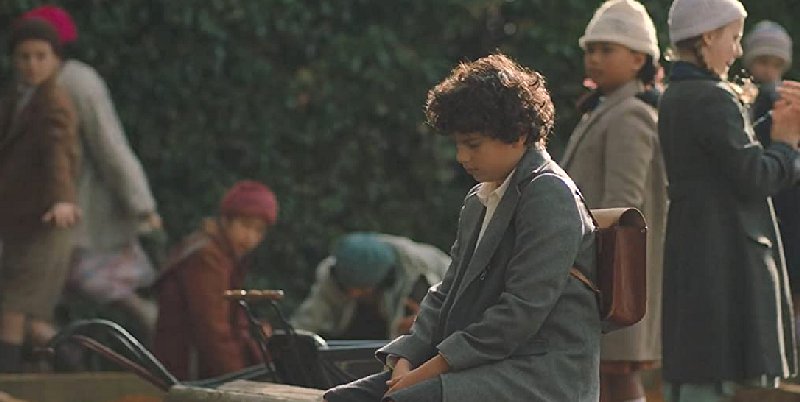 "You know what you can do for the elderly? You can bugger off."
Frank and another new refugee Edie, played by Dixie Egerickx, become quick friends. Edie wants to know about Alice. The local children think she is a witch. Frank accepts Alice as she is and defends her. In spite of herself, Alice likes Frank because he has a curious mind. Frank likes Alice because she's interesting.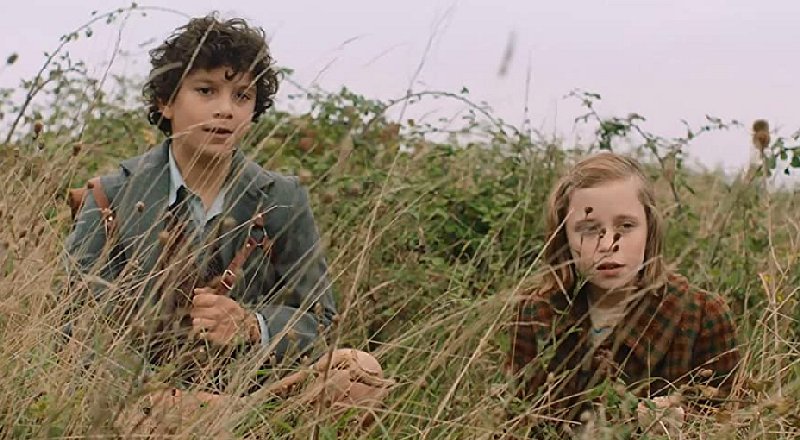 The Luftwaffe upsets the balance of life from London to Dover. Death is waiting, threatening, and succeeding. Summerland is well worth watching, but it is not a wartime film. It is about people and whom they care for. Some other reviews have called the film magical. They could be right.
"Because Stories Have to Come from Somewhere"
The views expressed in this article are the writer's own.