GyroBites is located at 6409 6th Avenue #9, Tacoma. The Google image of the address shows the back entrance behind Tower Lanes. GyroBites is kitty-corner from Ben Dews in the same shopping center and perhaps a hundred yards east of Grocery Outlet.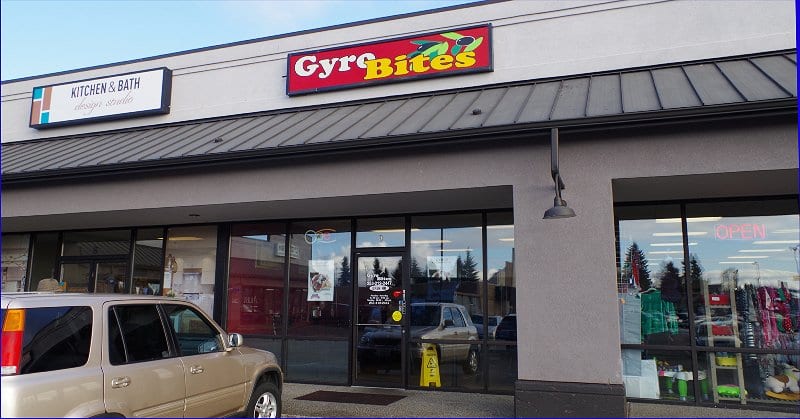 In their "Your North Tacoma/University Place Local Shopper" ad they advise "Call Ahead For Take-Out Orders." You Local Shopper is a great magazine offering specials at several local restaurants. My buddy Jim and I arrived about a quarter to noon. While we were there only one other person came in. They had called in their order. They picked up and left immediately.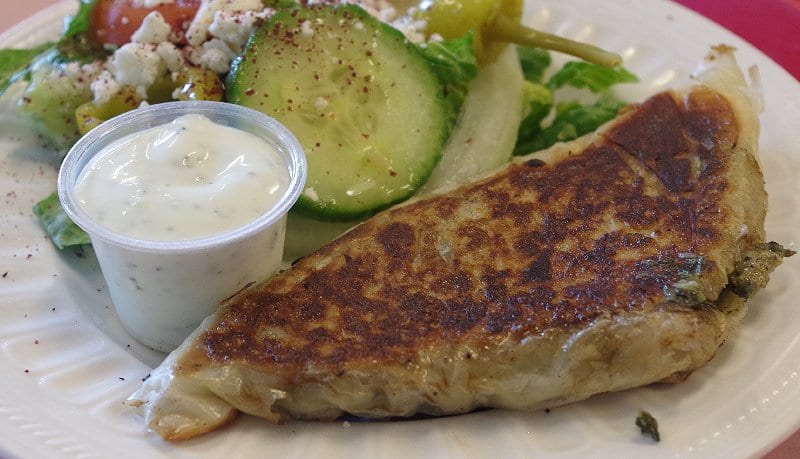 Spanakopita is basically spinach pie. It's an authentic Greek dish with a flaky phyllo dough. I didn't get the flaky phyllo dough feel or look, however. It came out looking more fried, but it was really rich: stuffed with spinach, onions, cheeses and herbs. I shared a bite with Jim. We both enjoyed the taste and texture. It was served with a small salad of greens, a raw, sliced onion ring along with a slice of tomato and cucumber. There was feta cheese sprinkled across the salad in addition to a pickled pepperoncini. In comparing the GB spanakopita to It's Greek to Me (near Jason Lee Middle School) or Georgio's in downtown Puyallup they came in third for looks, but I did enjoy taste.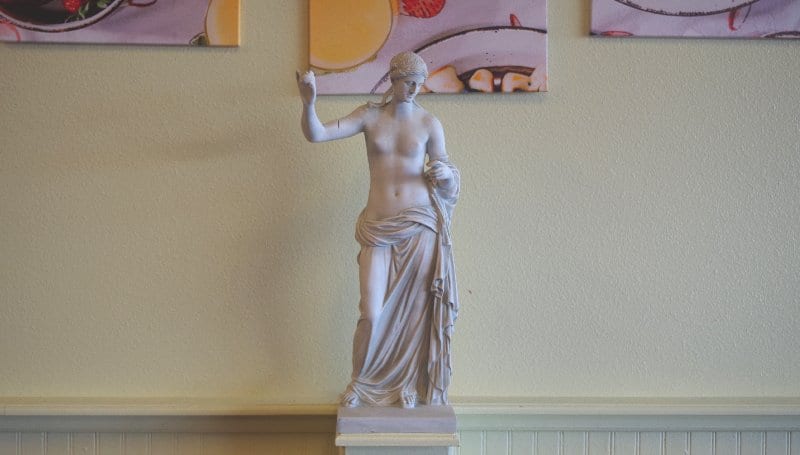 We stayed at GyroBites a little over two hours telling stories and enjoying the food. The inside is clean and colorful. A small Greek statue stood out from the simple wall decorations. While GyroBites boasts "Authentic Greek Cuisine," they only have a very limited menu. The prep time was a little slow, but over time that should improve as the menu grows, more help is hired, and customers come in from Gig Harbor, University Place, and Tacoma's West End.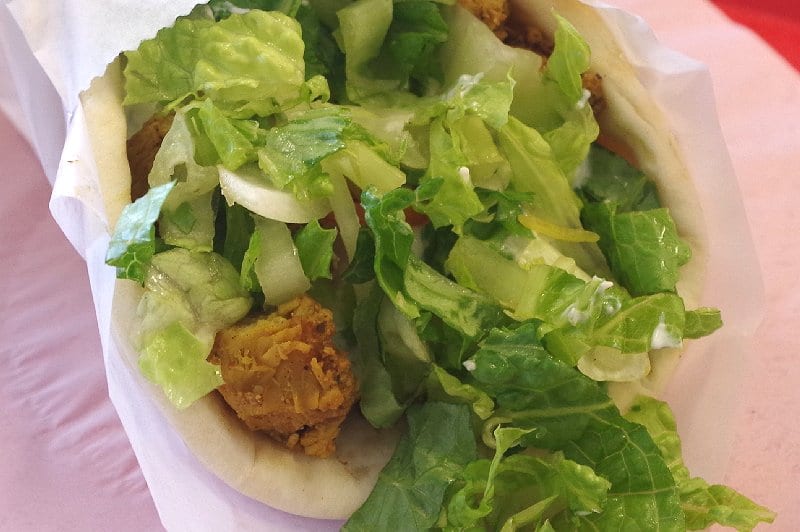 I had the Chicken Shawarma, a Middle Eastern dish in a savory yogurt sauce served on a pita. My buddy Jim had the chicken sandwich which is approximately the same, but without the savory yogurt. There's lots of flavor and lettuce crunch. The pita bread was fresh and held the sandwich together nicely. The sandwich didn't look that big in its small white paper bag, but it was hefty. There was plenty to eat in that sandwich . . . and it was good.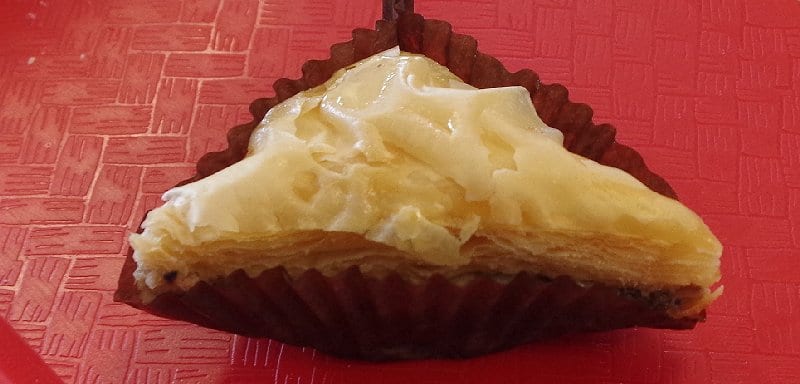 As first time customers we each sampled a free triangle of baklava. Baklava is another filo dough creation. There are lots of chopped nuts sweetened with honey. I don't know if they bake their own or have it delivered. The baklava would have been perfect with morning coffee. With Diet Coke it lacked a bit, but was still good.
GyroBites is under new management. I know nothing about the old regime, but was happy with the young man who served us. He was friendly and polite. That and the food will bring me and my wife, Peg in to try more items.
Call 253-212-2447 – or visit facebook.com/pages/category/Greek-Restaurant/Gyro-bites-2040049342988205/