The idea of women artists creating portraits of women who influenced their lives and art had been in the mind of Amanda Gamble, artist, marketer of luxury goods and entrepreneur, since 2017, but it took moving to Tacoma to bring it to fruition. Since summer of 2018, Amanda began contacting local women artists to contribute to her show SHEnlightens: A Women's Collaboration Art Project. The sheroes had to be inspirational female role models, past or present, known or unknown.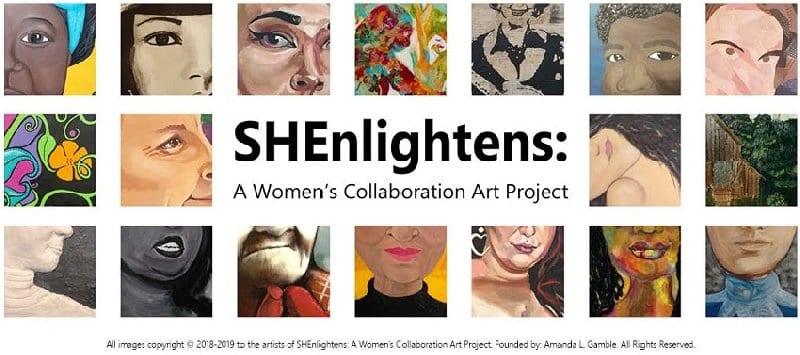 Finding the artists was the first task and took a while. Amanda found twenty-three local artists to undertake the project alongside her. Finding the exhibit venues was the next task. The YWCA Pierce County had the perfect space, Sunshine Hall, for the early exhibit.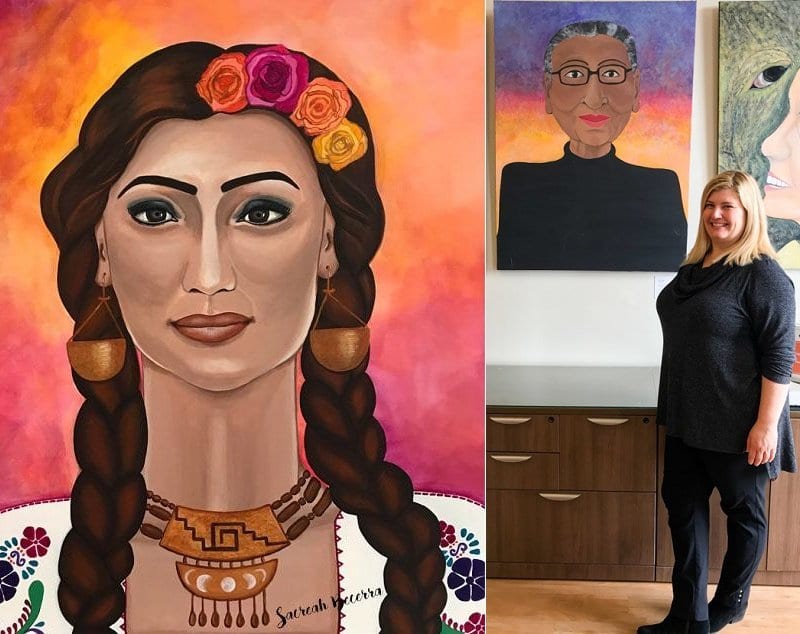 The portraits feature women such as Lila Downs, a Mexican singer-songwriter who performs music across many genres infuenced by Mexican traditional and pop music, as well as indigenous Mexican music. Her storytelling style informs, inspires, and celebrates. Art by Sacreah Becerra. Betty Reid Soskin, largely recognized today for being the eldest National Park Service ranger in the United States at 98 years old. She is a lifelong activist for the growth and betterment for us all. Art by Amanda Gamble.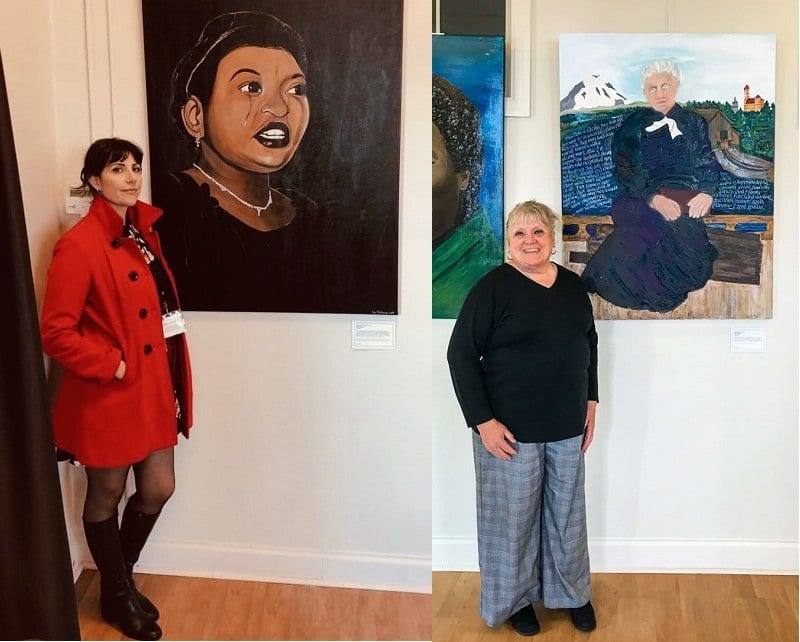 Mamie Till-Mobley, mother of Emmett Till, was an educator and activist for over 40 years. She continued the fight for justice for her son, 14, who was kidnapped and brutally murdered for allegedly whistling at a white woman in Mississippi. Mamie Till-Mobley's decision to have an open casket funeral was pivotal in the civil rights movement. Art by Sarah Fahlbeck. And Thea Foss, Norway immigrant and founder of the Foss Tug Company bought a boat one day and began an empire in Tacoma known as the Foss Launch and Tug Company. The barge and towboat industry she began is still active today. The Thea Foss Waterway is a beautiful park dedicated to her pioneering entrepreneurial spirit. Art by Kathryn (KaCe) Whitacre.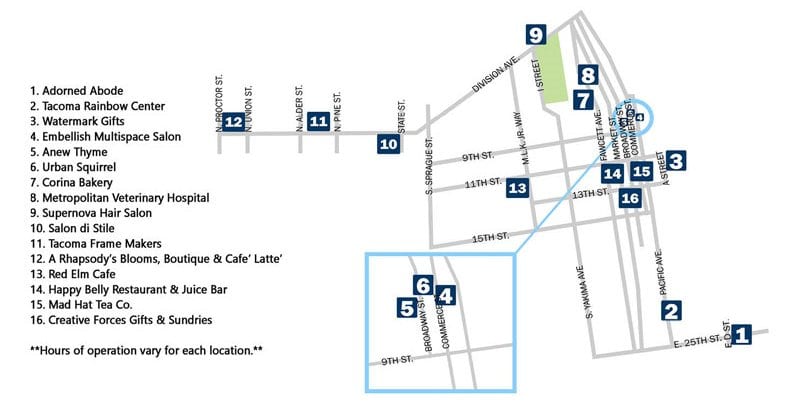 Through December 31st, the portraits may be seen in 16 locations which include Tacoma women owned businesses and the Tacoma Rainbow Center in downtown Tacoma, Freighthouse Square, and along the 6th Avenue corridor. View a map of the locations and list of the businesses at SHEnlightens.com website. Join the quest today and pick up a handout which you fill with stickers upon each visit. Once completed, turn it in to its final destination, Creative Forces Gifts & Sundries, and be entered in a drawing for a chance to win a starter portrait art kit. The drawing will be held in February.
Winter 2020 – Save the Date! SHEnlightens is scheduled to be displayed in the Tacoma Art Museum's TAM Local: Community Art Space from January 11 to March 26, 2020. The Community Art Space is located on the second floor and the museum has free third Thursdays from 5-8pm.
Winter through Fall 2020 – SHEnlightens is excited to announce that a returning exhibit is scheduled in Sunshine Hall at YWCA Pierce County on Broadway and North Fourth streets for two rotations. Visit SHEnlightens.com for more details!