Washington's legislators are feeling benevolent.
Or maybe embarrassed.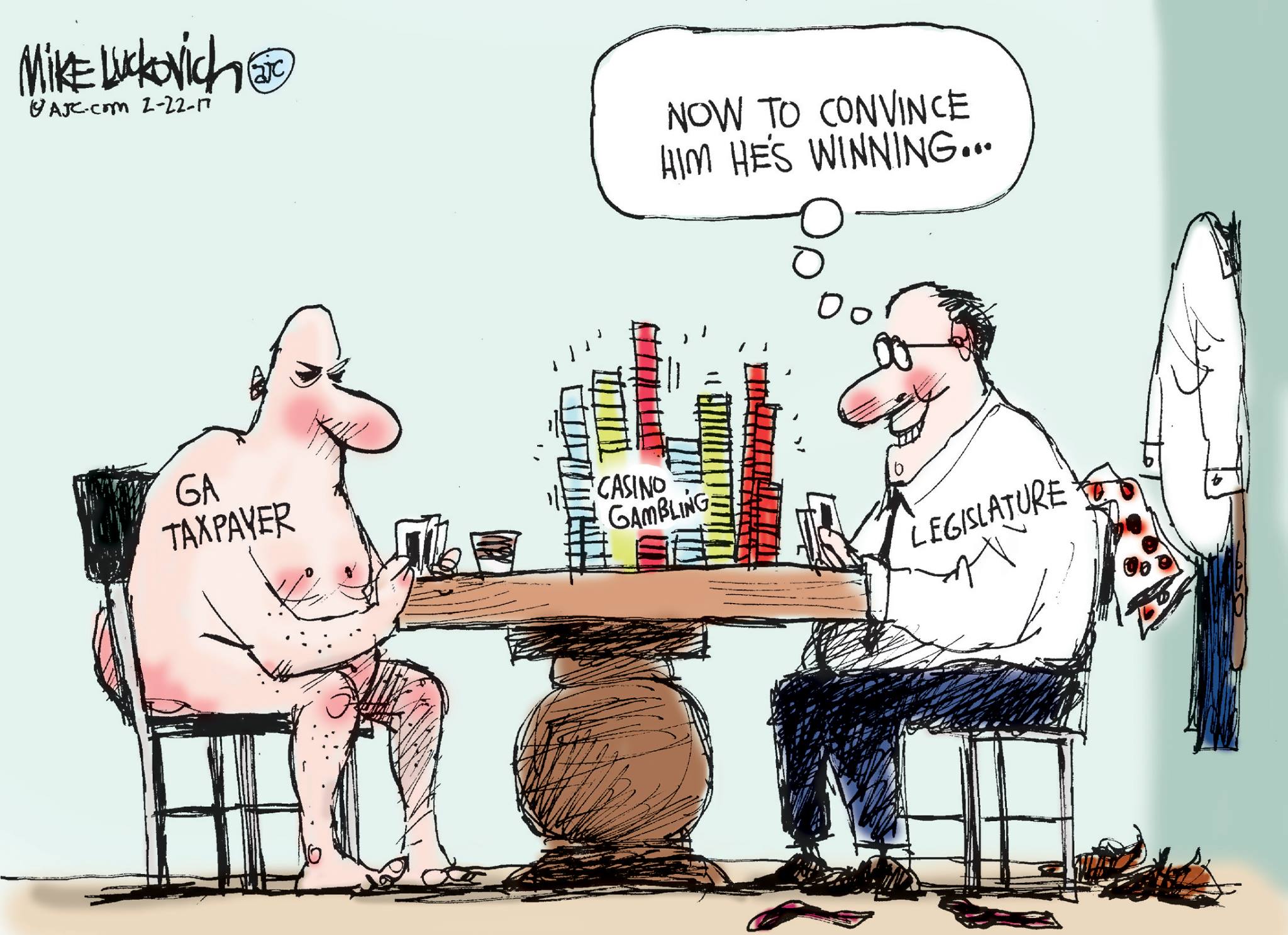 Fourteen years ago, was the last time lawmakers looked into the state's problem gambling policies.
Since then "the gambling industry has nearly doubled to more than a three-billion-dollar industry."
'Industry', used twice in ten words or less by the lawmakers, is often meant to describe "economic activity concerned with the processing of raw materials and manufacture of goods in factories."
Also known as hard work.
Synonyms are industriousness, assiduity, and labor.
There is sweat involved in an industry.
Not sure pulling a lever on a slot machine qualifies.
Nevertheless, for this 'industry', and for the gamblers who don't seem to get it, which is to say they've gone and got themselves addicted, House Bill 1880 would establish – for the first time in nearly a decade-and-a-half – a study group.
The study group would study gamblers gone bad.
The first step of this study is the establishment of a preliminary study group.
The preliminary study group would study the matter of problem gambling and make available the results of their study to the Joint Legislative Task Farce (sorry, Force) which would then study the findings of the preliminary study and, based on their study of the preliminary study, the JLTF will make recommendations on this problem of Problem Gambling to the Legislature.
But first, or actually second since the preliminary study is first, there must be found, appointed, selected or otherwise corralled 12 members (a-l) for the JLTF who are willing to serve on the study group.
There's also an 'm' category labeled 'others' that the JLTF is responsible to seat at the table and their job will be to form subcommittees to study the matter further.
After all, one of the already predetermined possibilities (p.3, line 5, letter i) of all this study is that further study may be needed.
Whaddyawannabet that'll happen?
Regardless, even if the JLTF determines more study is needed, there is a drop-dead deadline – of sorts – by which this study of the study and recommendations as a result of the study's study can no longer be studied and that is 21-months from now at which time a preliminary report of all the studying will be made, and a year following that a final report of their studies will be due.
Meanwhile, bless their hearts, House Bill 1975, that would authorize sports betting conducted by the tribes, is moving right along.
Post-script: For comparison purposes, New York last year – according to a study – had "229 cases of people seeking care for problem gambling."
New York spends $2,600,000 annually for gambling treatment and prevention.
That's $11,353.71 per problem gambler (if you don't count advertising to draw them in to the 17 state-funded outpatient clinics).
In contrast, the National Institute of Health (NIH) which cares for chimpanzees, received $9,400,000 this last year from the Federal Government for the monkeys' "care, maintenance and transportation" (p.171).
Since there are 504 NIH-supported chimps, that's $18,650.79 per chimpanzee (presumably including bananas).
Conclusion: Chimps are better served that casino chumps.
Although that made need more study.