Barbie and Ken were – well, let's face it, they were mannequins. Plastic, life-size, and for years they sat out in front of Coffey's Frame Shop in Lakewood.
Every day the shop owner would dress them appropriately and seat them in their own chairs in front of the store.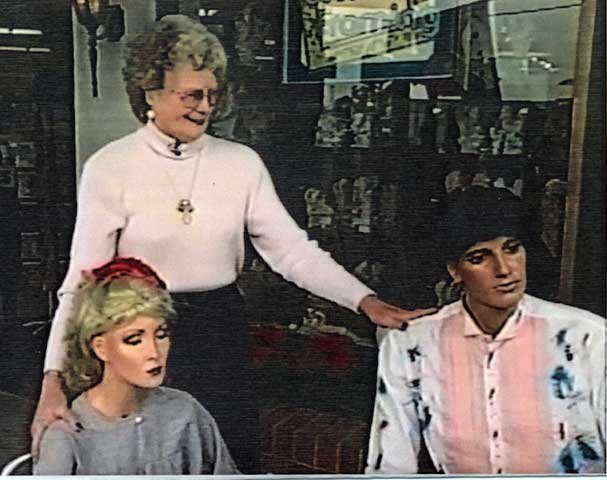 As time went on, it appeared that Ken and Barbie, who were definitely NOT named after the children's toys of that name, anyway it appeared that they edged their chairs closer and closer. Romance was in the air.
Then, the way these things work, romance bloomed! Ken and Barbie had a wonderful wedding, and Barbie eventually gave birth to a plastic – well, whatever mannequins give birth to.
They were ideally happy but then, one morning, catastrophe struck. Ken was missing.

He was never seen again!! (roll dramatic sound track) The heartrending end of this sad romance is covered in the Lakewood chapter of True Tales of Puget Sound, Dorothy Wilhelm's new book from The History Press.
Plan to join Dorothy at Lakewood Barnes & Noble on Saturday, January 26 from 12:00 pm to 4:00 pm.
If you don't want to buy a book, she'll even give you a complimentary handout with the rest of the story. Of course, if you don't buy a book, Dorothy will look at you with those sad, betrayed geriatric eyes of hers, but hey, that's the chance you take.

Drop by, anyway, Dorothy will welcome the company, and we all love Lakewood B&N. Saturday, January 26, 12:00 to 4:00. At least come and keep her company. She's pretty old to sit around by herself for four hours.