Not every time, but quite often when I visit the Dollar Tree on Sixth Avenue in Tacoma, I purchase a bag of Brach's Maple Nut Goodies. Memories fade, but I seem to recall them available by the pound at Woolworth's in downtown Tacoma in the early 1950s. They always looked interesting. Here is how Brach's described them, "These goodies feature roasted peanuts nestled in crunchy toffee. But it's the maple coating made with real maple syrup and added flavors that's the star." The package shows a 1904 stamp, but I think the ones in the stores are fresher than that.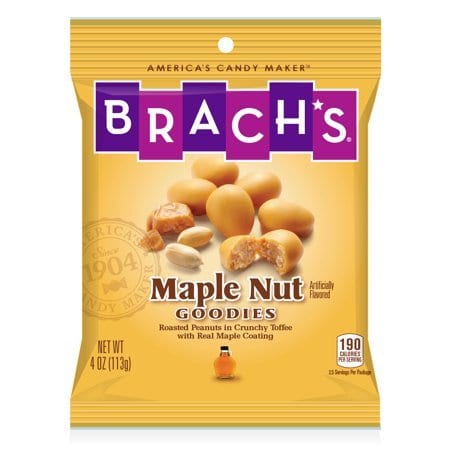 Maple Nut Goodies are the color of khaki tan like U.S. Army summer uniforms from WWII. They have kind of a waxy marzipan texture to them. I don't know if General Eisenhower ate Maple Nut Goodies, but his uniform pretty much matches the candy color.
Here is how one candy blog writer talks about them, "I got the package home, opened it up and the devils were hard as rocks. I must have gotten an old bag. So I kind of dismissed it mentally. About a year later a co-worker gave me a bag and I experienced the same issue – they were rock hard." – candyblog.net/blog/item/brachs_maple_nut_goodies
They are not like peanut brittle, but they are tough . . . not rock hard . . . maybe sandstone hard. I wouldn't suggest them if you have loose teeth. Your teeth sink into the covering a little bit and then you crunch through the tasty center. I usually eat them two at a time. I think they're are good exercise for the teeth. It is my belief that they give the jaw such a good workout that you can lose weight by eating them . . . of course, I could be wrong.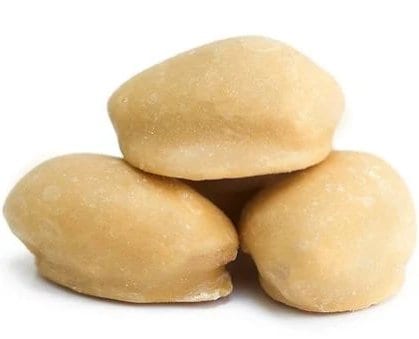 Nutrition:
Serving Size: 6 pieces
Calories: 160
Fat: 8g
Sugars: 15g
Sodium: 55mg
I think there's a dozen pieces in the bag . . . one bag lasts me until I arrive home. It just depends upon how many stop lights I hit.