It was a good week for my little sister. She celebrated the twentieth anniversary of her divorce. He was not a good provider and relied on drugs to make it through each day. We were all happy when the divorce was final. He has never helped with finances.
Sis in an independent woman. She has a steady job, not a high paying one, but a steady one . . . and she is frugal. She loves her two daughters and grandchild. She loves them all . . . even more than she loves Elvis . . . and she really loves Elvis. Okay, so maybe it's a toss-up.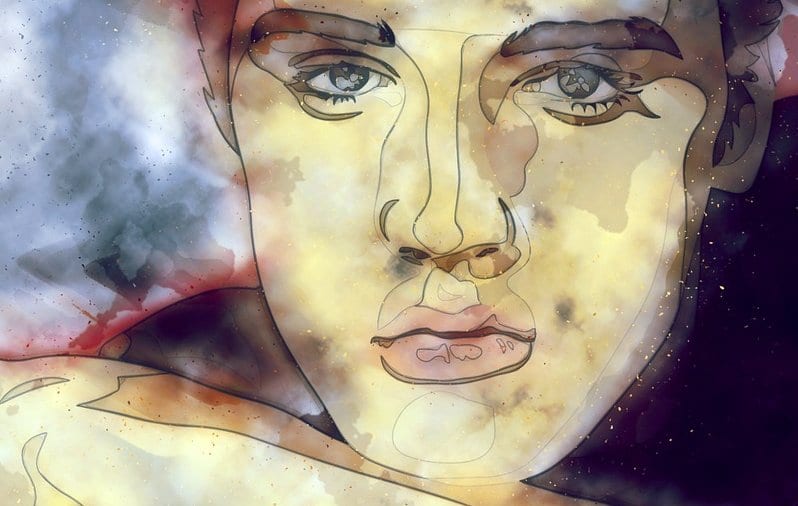 Part of her entertainment dollar is spent gambling. She never spends more than she can afford to lose. Once a week she visits the casino and dances to the music of an Elvis impersonator . . . a successful Elvis impersonator. She either dances by herself ("I have my spot!") or with fellow Elvis impersonator devotees.
Sis stopped by the other day with a shopping bag of birthday presents for me. She gave me two containers of Almond Roca and two collectible metal trucks (still in their original boxes). She knows I will donate the trucks and the money will go to help people. As we chatted and laughed, she told me a story.
A few days earlier she had a call from her youngest daughter asking for a lift home after work from near Sixth and Proctor. She had a dead battery. The daughter didn't get off until six, so my sister had an hour and a half to kill after leaving her own job. She went shopping at Bartell Drugs at Sixth and Union. She bought me two canisters (original and cashew) of Almond Roca for my birthday. Finding nothing else of interest she drove down the street to Walgreens at Sixth and Stevens. It was already dark.
As she pulled into the parking lot she saw a car with a man sitting in the passenger seat with the door open. He partially closed his door with his legs still sticking out. Sis left two empty spots between her Soul and the other car. As she got out of her car she thought she saw, out of the corner of her eye, money on the asphalt. Thinking it might be a lure with a cracked head and robbery in the offing, she ignored it and went into the store. She looked around a little bit, and bought a can of Coke. It was about five-forty.
As she pulled into the parking lot she saw a car with a man sitting in the passenger seat with the door open.
As she left Walgreens and walked toward her car she saw that two cars were now parked where she thought she had seen money. Since she still had time to kill, Sis sat and waited until the cars left . . . leaving the parking lot empty and no one around to knock her in the head. From inside the car she looked around for the money she thought she had seen, and then she realized that it was further back than she had initially remembered. She got out of her Kia . . . and saw what had originally caught her eye. She walked over and picked it up. She thought it was a one dollar bill. However, it turned out to be a well-used twenty. Never question found money, especially when it's discovered a week before Thanksgiving and almost a month before Christmas. Beaming, she stuck the bill in her pocket got back into her car just in time to answer a call from her daughter, who was getting off ten minutes early. Sis drove three blocks and picked up her daughter. Twenty-three hours later she was in line at St. Vincent de Paul near South Tacoma where she scored a Detroit Redwing shirt for a dollar. Score one for a favorite relative.
I laughed at her story. Although it wasn't her regular night for Elvis, she said, "Well, gotta go. There's a dance spot with my name on it!" God, I love her.