I was searching on Google for an image of the Elvis RV from the movie Cars. Instead what I found was a cute little off the road vehicle called the Ferves Ranger. At first I thought it was similar to the Amphicar, which I first saw on TV or in Popular Mechanics in the early 1960s. But no, it was strictly for travel on land.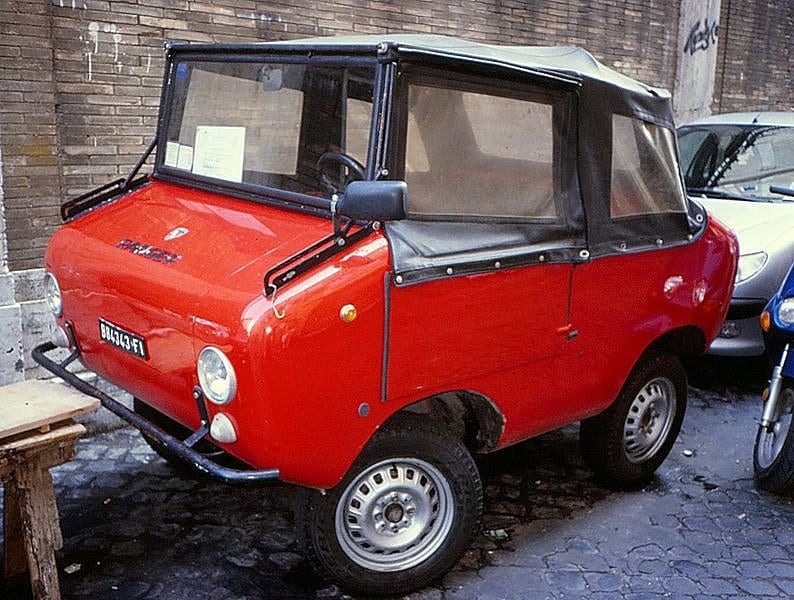 The name Ferves comes from: FERrari VEicoli Speciali, which translates as Ferrari Special Vehicles. Yes, it was designed by Ferrari. Rather than a sleek vehicle that speeds around like the wind, if it was painted brown it would look like a potato on wheels. Our neighbor, Idaho missed out on a state vehicle.
The Ferves was manufactured 1965-1970. Only 600 were produced. The car was based on the Fiat 500 with some parts of the Fiat 600. It cruised at 46 miles per hour. It featured the engine in the rear and from behind, it resembled early Volkswagens with the back wheels canted in.
Actually, the Ranger closely resembled the German Schwimmwagen, which was a World War II innovation designed by Porsche. The Schwimmwagen was a jeep-like vehicle that like the Amphicar could travel on both the land and the water.
What's strange is that I think both the Ferves and the Schwimmwagen would do well in today's market. Hunters are now using off road vehicles to travel through the woods in search of deer and elk over various terrain featuring creeks and streams. Why not ramp up the speed of the Ferves, make it electric, and drive to your favorite hunting spot and then go off-road?