"The prescription for bringing the GOP back from the dead around here is daunting: Dump Trump. And dump God from politics."
So opines Danny Westneat, November 9, 2018.
Westneat is a columnist for The Seattle Times.
Westneat is also a self-admitted atheist.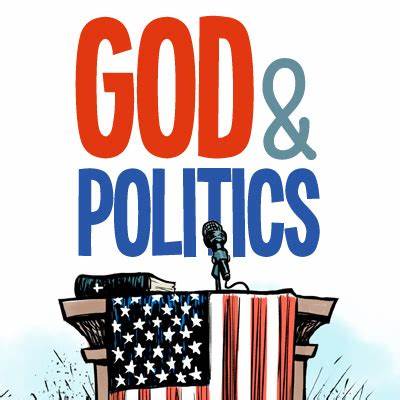 "Born-again Christians," claims Westneat citing statistics, "now make up only 18 percent of the Washington electorate."
A winning formula, per Westneat, is to jettison Jesus, if, that is, according to Westneat, what is dead is to be brought back to life.
Westneat has a point. God and politics mix about as well as gasoline and water. Which combination will certainly foul an outboard motor, even as a bible thumper will run afoul of a political machine.
So?
Interestingly today, November 13, the One Year Bible reading – for what it's worth – continues in the 'Hall of Faith' chapter – Hebrews 11.
Ironically, Abraham – to borrow from Westneat's 'the GOP is dead' no thanks to the party's supposed identification with God – "accounted that God was able to raise from the dead" that which, without God, certainly did indeed look hopeless.
And what impact do you suppose that had on son Isaac of his dad's faith?
And how did their story end?
Four verses later – and it's been four days since Westneat's pronouncement – Moses was hid three months by his parents despite the political pronouncement of the pharaoh.
His parents "were not afraid of the king's commandment."
Four verses after that – and some 40 years gone by – Moses defied the political powers-that-be, "not fearing the wrath of the king."
And how did that story end?
And where do you suppose Moses had instilled upon him such political-defying principles?
His parents.
Far from tossing our faith when we toss our hat into the political ring because, after all, to hear some tell it 'Christian conservative politics in Washington are dead' or, 'sometimes you have to sacrifice principle to get elected', the elephant – not a reference to the Republican Party – in the room, to identify where we went wrong – to hear Isaac or Moses tell it – is not politics but parenting.
Where, pray tell, does the wherewithal come from to "obey the dictates of their heart and conscience not fearing the wrath of the king"?
Not pundits.
Not political aspirants or incumbents.
But parents.
And God, not necessarily, doesn't have to have anything to do with it.
P.S. No sooner did I place the period to that above than this was just posted: "Teens record themselves throwing bottles at cars, post it on Snapchat."
Good for the concerned mother who saw the video on her daughter's phone and reported it.
And now?
The family of the mother who turned over to authorities what she saw on her daughter's phone is receiving threats.
For doing the right thing.
So?
Without such parenting, said the mother, "'If they went out again next weekend, and I had done nothing and maybe someone died – I would have lived with that forever,' the mother told KFOR. 'That would have been my fault because I could have said something.'"
But she did say something and for her daughter – God or no God, threats or no threats – parenting, that youngster would learn, is about doing the right thing.