"Everyone has a story and it's almost cathartic for people to tell it," says Pulitzer Prize winning photographer Carol Guzy. I love stories and so do most people, specially if it's about someone you know . . . or a relative. We just listen and enjoy.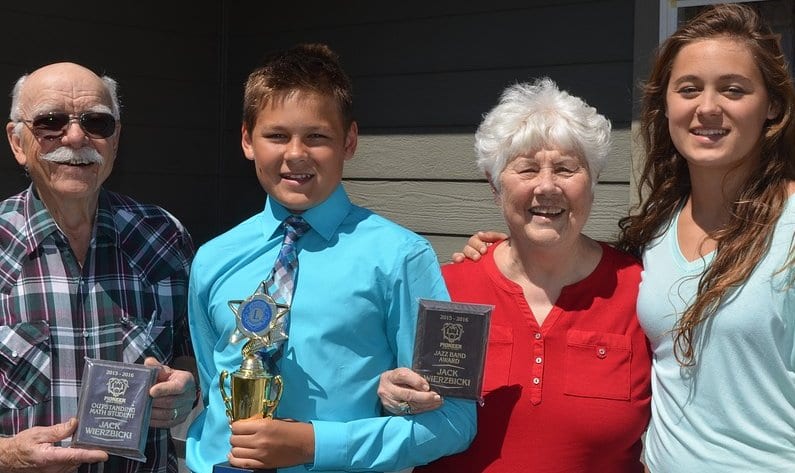 Stories are all around us. I joined the Rotary Club of Tacoma #8 in 1990. I would sit at a different table at each meeting to meet people and listen to them. Erwin Kettner told about coming to America on board a luxury liner. He and a buddy would sneak up on deck where the more affluent travelers were and they would play music and entertain for money. When they landed in Canada they bought an old pickup truck and drove down the St. Lawrence filling their radiator with water and fishing for eel. Sometimes they would eat them and sometimes they would sell them. I met Dr. Kurt Blau who used to play our national anthem at each Rotary meeting. He joined Peg and I for dinner one night. He told us how he came to America from Austria just one step ahead of the Nazis. He lost his mother and other relatives who didn't want to leave the old country. He survived during and after the war by playing piano in a little dance band. He played that evening just for fun.
While buying fresh fish in Old Tacoma I met the very dapper, piano playing Art Mineo. Art was Mr. Nightclub (The New Yorker) in the Tacoma area in the 50s, 60s, and 70s. It turned out he lived just a few blocks away from us. I loved his stories of growing up in New York (usually told while wearing his New York Yankees baseball cap), and Art and his wife Toni's musical compositions, and working together. I was a pallbearer at his funeral.
I've shared family stories before in the Suburban Times like my grandmother's trip in a covered wagon from Texas to New Mexico. – thesubtimes.com/2017/08/28/mary-lavinia-coker-a-covered-wagon-journey-from-texas-to-the-land-of-billy-the-kid/. Just imagine, she was born in the 1800s and here we are in 2018. I wish I had video taped her telling the story. My wife Peggy wrote down her story and asked questions for details and clarification,
I recorded Earnest Brazill. He told of the near riot in 1967 when young African-Americans in the Hilltop area wanted to demonstrate and confront local police as in other cities during that Light My Fire summer. I can still hear Ernie say in a composed, soft voice, "No, you don't. No, you don't." They listened. My wife and I recorded hundreds of interviews for our cable-TV programs in the 1980s and have used video to record stories of people as well. When I first joined Rotary I recorded the five most senior Rotarians and then for our 100th anniversary I recorded a dozen past presidents. I also recorded some of Art Mineo's stories about movie stars and gangsters. A few years ago we brought my aunt and uncle, Jim and Natalie, down from Alaska and spent three days recording their stories. Their stories were shared on DVD with members of our family.
Since 2015, NPR has encouraged a new Thanksgiving tradition: Children recording interviews with their grandparents. They even have an app for it. – storycorps.org/participate/the-great-thanksgiving-listen/ – The past is mysterious and so is the paths we take. We need to share those stories as we would a family recipe or a favorite book. My friend Jan Runbeck and I are included in StoryCorps.
If you don't know were to start, you may download our Personal History Interview Questions. There are more questions than you need, but questions trigger and activate thoughts. You can use the ten pages of questions to help plan an interview. – pnwvideo.com/Reflections.html You can record your own videos, or have a professional handle it for you.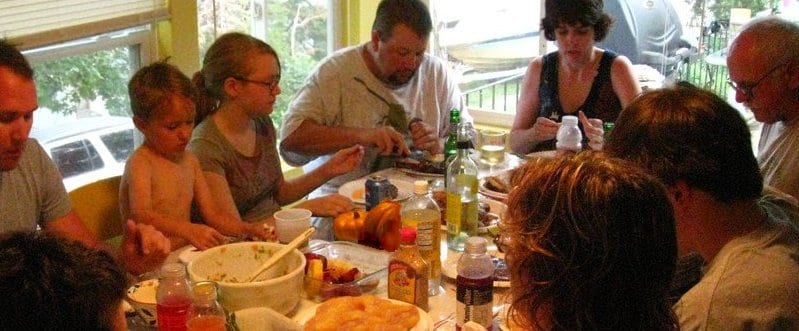 Personal video interviews bring up things you never thought of and possibly many things the interviewee had long forgot. Here is a previous article from the Suburban Times of Sharing and Saving Memories. – thesubtimes.com/2017/09/27/recording-sharing-and-saving-memories/
Today's world is moving and changing so fast, it's difficult to think of a few years ago as being almost ancient history, but it is. The Television age and the computer age, and the cellphone age have rocketed communications well beyond regrouping and pausing to evaluate. They threw wide open the door to a confusing world of possibilities; leaving the past behind. Every day we lose moments of time, memories, and elements that make us what we are. Nothing just happens . . . every innovation, and every piece of knowledge work together to make us who we are and what we can be. But we are not just the future, we are also history. We can't just let it pass and be forgotten. We need to record and savor the stories of our heritage.