"Service Desert Germany" – unfortunately that is one of the self-bestowed nicknames of my mother country. At least it was true in many ways when I lived there. Who knows where it derived first or whence? I guess it all started when Germany recovered from World War II. At first, pretty much everybody was lending a hand to make survival possible in a totally destroyed country. But with the onset of a healthy economy, with the food wave of the Fifties, and the traveling wave of the Sixties, obviously quite a few people forgot what it means to lend a hand. The first so-called guest-workers were transported into Germany from Italy. Later, there came more from all over the Mediterranean countries. When the Iron Curtain vanished, people from the former Eastern Block states arrived.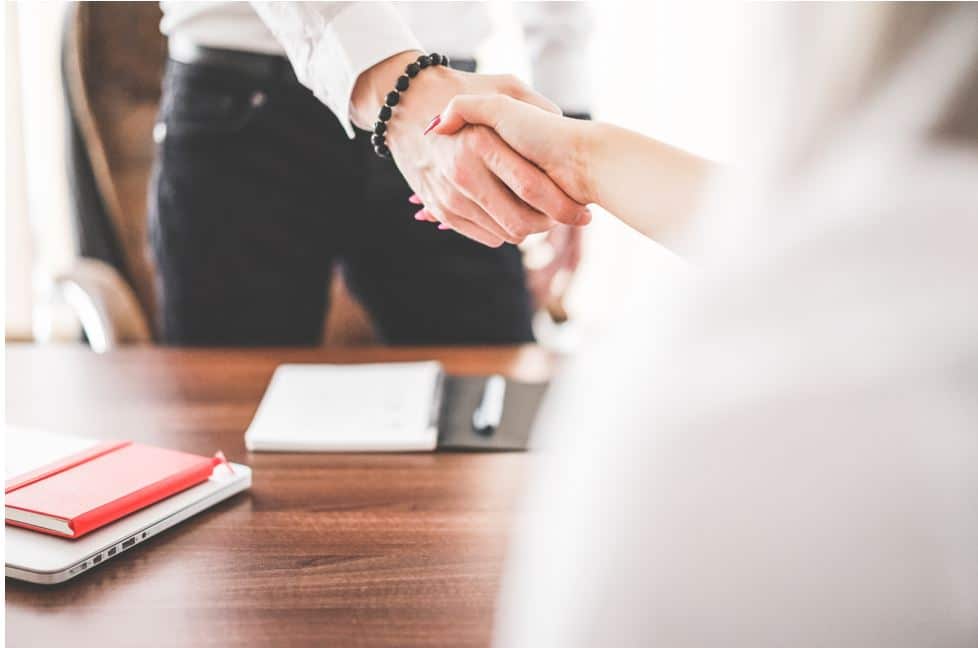 Today, a huge chunk of the German gastronomy is in foreign hands. So are small grocery stores and delicatessen, gas stations, dry cleaners, shoe makers, or locksmiths. The public services such as garbage are mainly operated by immigrants. Trades such as carpentry, construction work, plumbing, or car mechanics are often learned by the children of former immigrants. Whereas Germans either charge more or offer less service, their businesses rely on traditions in which the family plays a big role – and that enables them to offer good service at lower prices. If anybody complains about so many businesses and services in Germany not being in German hands anymore: the desire for quick money with as little effort as possible is the sad reason.
Arriving in a small-town in Washington and trying to find my way around, made me aware that service is not a question of ethnicity. For my first experiences were with sales assistants in supermarkets, with officials at administrations, and with staff at a military hospital. Let me share it with you.
Doing groceries on my own for the very first time over here, I had to scan aisle after aisle for everything that I needed, of course. It took me long to get to the bottom of my short list, with many detours and returns to a number of aisles. Surely – and don't ask me why – one of the articles I "needed" was anchovies' fillets, and I simply couldn't find them. Not knowing what the product would look like (would it come it in a glass or a can?) didn't make it easier. A sales associate noticed my cluelessness and asked me what I was looking for. I didn't expect her to be much of a help. The most I expected was being sent to another aisle – because that's what usually happens in Germany: "Das ist da hinten" – as in "you'll find it back there". Instead, the sales associate took me to a specific aisle, she also checked the shelves until she found the can I'd been searching for. Ever since I've kept coming back to this supermarket, experiencing the kindest service imaginable. It feels unbelievably comfortable, and I have developed real friendships with quite a few of the service personnel – amongst them that lady who helped me that very first time.
Grumpy officials in administrations? I needed to see Social Security a month after I had arrived over here as my "Green card" hadn't made it in the mail to me. The lady at the window was not only focused on her job, she also seemed to know what worried me. So, she didn't just check her computer about it, but she actually filled in forms with me – and the very next day I had my paperwork in my mailbox. I call that customer-oriented! Service was friendly and impeccable. For sure, German administration employees are also friendly. But they usually don't get to that level of personal communication I found over here in Washington.
Though I had heard rumors galore about unfriendly staff at a nearby military hospital, I would see for myself when I had to go in for an emergency. Not only was the receptionist very friendly, but also the nurse who took over from there. I bet she didn't earn a fortune, but she gave away a fortune in kindheartedness and emotional support. Later she saw to it that I didn't feel forgotten in the waiting room, but kept coming off and on to see to me. Memories flood back of a time I spent as a teenager in a German civilian hospital. Nurses there left me, a then very shy teenager (too shy to ask for anything) thirsting in my hospital bed for an entire long night, and they almost let me walk with a catheter still in my arm. I recall gruff nurses at another German hospital with church connections. It reminds me of German doctors who wouldn't tell you that they were performing minor mouth surgery on you until they were done. In doctors' offices and hospital over here I feel like a person, not like a case that needs to be rushed through. I call that a holistic approach to medicine.
There are countless situations each of us experiences each and every single day around here. If you grew up here, you are probably used to that. I find the level of individual involvement at all kinds of institutions and businesses often exceptional. This high level of service is often delivered in places I don't expect it. It's not only delivered by ethnic minorities who want to make a living. I find it at all levels of hierarchies and over all ethnicities. And I certainly realize how much of my daily level of feeling good derives from these friendly service encounters.