"Sitting down with Dorothy Wilhelm to record a podcast about The Suburban Times as the 2018 Lakewood Film, Art, Book Festival was coming to life, adds just one more square in the warm quilt that is our community."
That's what Ben Sclair said about his recent stint on Swimming Upstream, the hybrid radio show where you meet people you'll never find anywhere else. It's a very reaffirming interview and is guaranteed to make listeners feel good about that community quilt Ben creates for us 52 weeks of the year.
Listen to "Ben Sclair – Publisher of the Suburban Times," on Spreaker.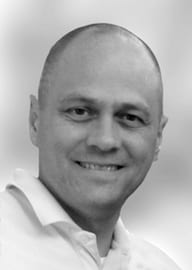 The conversation between Ben and Dorothy is also bound to make readers realize what a gem The Suburban Times is and how lucky are those of us who enjoy this warm quilt. In the interview, Ben talked about how the current Suburban Times came to be, building on the community newspaper his parents, Dave and Mary Lou Sclair bought in 1975. Of course, you'll want to hear the whole interview. Just go to itsnevertoolate.com or sobradionetwork.com.
ou can find out more about Ben at the Lakewood Historical Society
To contact Dorothy Wilhelm with program ideas, itsnevertoolate.com or 1-800-548-9264.