Sometimes I wonder what it will be like when I'm a couple of decades older, my fingers not as nimble and my wrists not as strong as now. It usually happens when I'm fighting another packaging of something and I feel that either I am incapable or the package designer totally unempathetic. Also, it is something that hardly ever happened to me back in Germany.
Of course, I had my difficulties opening one or the other German product, too. That occurred e. g. when the rim of a can was higher than my can opener would work; which ended me up with three different can-openers, one of them electric. Or when tiny shards of a bottle neck had worked itself into the screw top of a bottle, obviously a production or transport accident – I had to use a special jar opener. Once or twice in my almost 42 years over there, I found myself with the lifting ring of a can on my finger instead of with an open lid. But that's pretty much it.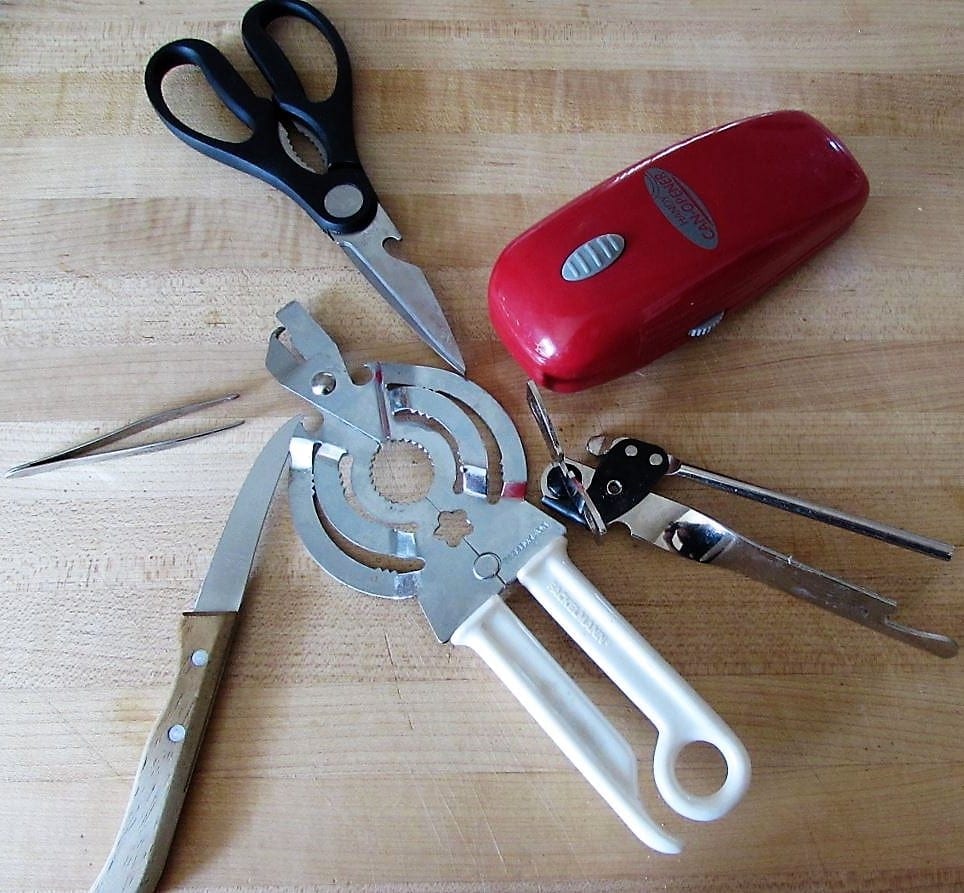 My issues with opening packaging started here almost immediately. Open a big cup of yoghurt – even if you go very carefully and try to detach the aluminum cover with a slightly circular movement from the rim, you will probably end up with a lid half-ripped and the yogurt from the inner side slapped against your hand. Or tiny mozzarella balls in brine – don't even try to pry the plastic film from the cup. There is simply no other way than to use a knife and cut along the rim. Ruined finger nails ensue when removing the seal on top of a salt box metal dispenser. Ripping lines along zip locks don't rip where they are supposed to be ripping which either makes you use scissors, after all, or ends you up with a messed-up zip lock. Resealable covers most often don't completely reseal – or they rip in a place that was not even meant to be resealable; I end up piling the contents into household ware. I have fought fights with childproof jars and bottles containing such dangerous stuff as juice or jam – even my jar opener wouldn't work in a couple of cases.
But let's face it – the worst packaging designers seem to have specialized on pharmaceutical products. Apart from having to lean your body weight into the bottle while screwing off its top, by the time you have reached the pills in the bottle, your fingers are stuck in the aperture because you made the mistake of trying to get an entire pound of cotton wool out of the jar. So, you let go of the wad in order to get your fingers out and start the process over again – you need to have pincers to do so. Or these phenomenal packages with tablets in single foil compartments. Either the cardboard-plastic-lining is too thick or I'm too weak – but the tiny cut where you are told to "rip open" never works for me. I have to find extra-scissors. Or those ingenious ones where, once you peeled off the cardboard layer successfully, you find an indomitable layer of foil that prevents you from getting to your medication without a knife. Thick plastic seals around bottle necks with a perforation that doesn't start where you are supposed to rip call for another cutting tool.
I keep asking myself whether these designers ever try their own packaging or whether they don't use the products they design the packaging for. Why make life simple if it can be so much more adventurous, right? Especially when it comes to medication and patients are near a heart attack before they reach their pills or drops.
Just the other day, I had to use my teeth to open the packaging of a hiking snack because there was not even the pretense of a ripping line. I didn't really enjoy the taste and feel of plastic in my mouth, not to talk of the thought whose fingers in what condition might have touched the packaging before I did. I'm glad I have healthy teeth and I hope I will still be able to go for long walks even when I have my first tooth replacements or an entire set of dentures. Though I might have to figure a different choice of hiking snacks then. Ones that don't need tooth and nails to be fought open.