Submitted by Joe Boyle.
For many decades our local US Post Office provided us with a drop-off mail box in the parking lot across from Little Church On The Prairie on Whitman Av SW close to Motor Av SW.
While my wife and I did not use the mail drop box all the time, we used it frequently when our travels and errands took us in that direction. It was so comfortable and convenient to drive up to and use. This location was much safer to negotiate when compared to other parking lot locations. Alternative parking lot locations made it feel like I was participating in a demolition derby.
Disappointment struck several months ago when the box was removed. We suffered in silence for several months.
Good news. The box is back. More good news. The color of the new box matches the color of my car. Good thing I do not drive a pink car.
I tried to find the answers to two questions by calling the Post Office. 1. Why was the box removed? 2. Why was a new box installed?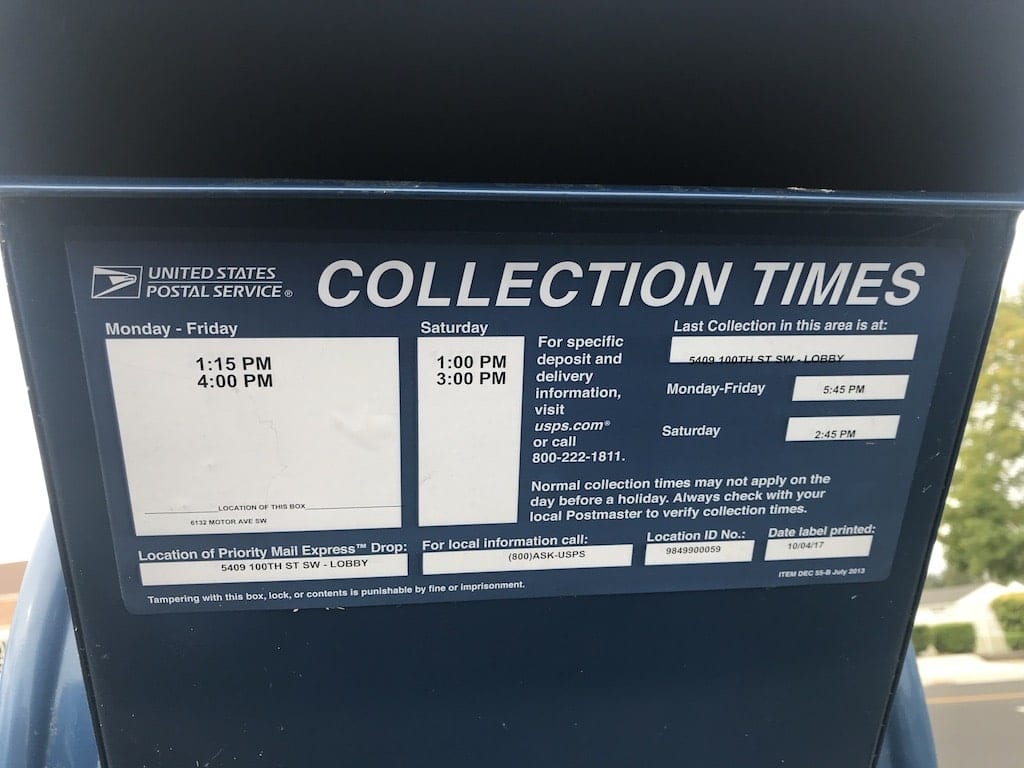 When I called the post office the helpful man I talked to could only give me his best-educated guess. He told me one of two explanations probably provide answers to my two questions.
The first theory was that boxes are removed if the Density Test shows the box is not being used often enough to justify maintaining a box in a particular location.
The second theory is boxes are being removed as a part of a regular security maintenance program and then replaced with an upgraded anti-theft style box.
Why did it take so long to complete this task? One explanation is the maintenance division for the post office has been moved out of Tacoma to Seattle. Whenever Seattle is involved, Pierce County can typically expect poor service.
If you do not think Seattle can be a self-serving bully, just look at the history. There was Seattle's effort to change the name of the Seattle – Tacoma International Airport to the Seattle International Airport. Then there was Seattle's self-serving effort to alter the name of Mt. Tahoma to Mt. Rainier. Seattle did not want any name that sounded like Tacoma. How about the license tab tax for rapid transit for their city that will not help us in Pierce County for decades?
Be sure to use the mail dropbox as frequently as you can. We do not want to fail our Density Test and have the box removed again.
If any of my readers know why the box comes and goes, please share your insider information.