Submitted by David Anderson.
At first it seemed the normal console containing a computer keyboard.
However, it was hooked into a voice synthesizer that could comprehend over ten thousand verbal commands, make the appropriate reply, do your research, and actually carry on a conversation.
"Sound effects, imitate animals, sing – though not too well – and pronounce 'supercalifragilisticexpialidocious', even if not programmed to its exact definition, and say it backwards."
Such is the fictional creation of New York Times bestselling author Clive Cussler, his computer-human concoction appearing throughout his innumerable tales of intrigue, murder, revenge and world conquest; his heroes in search of treasures lost and sometimes found from the highest of mountainous ravines to the caverns of the deepest sea bottoms.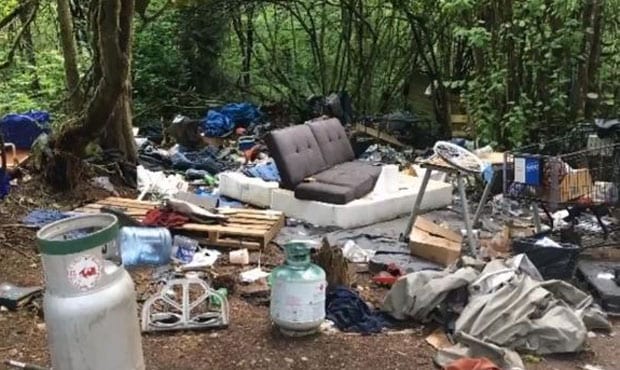 "The voice was a little weird, sort of like Hal, the giant computer in the movie 2001."
Her name, as this is the female version of Hal?
"Hope."
"Hope?"
"Yeah," said her designer. "We hope she'll come up with the right answers." ("Cyclops," p.67).
Coming up with the wrong answers, but hoping it works, is the Seattle City Council as it concerns itself with the ever-growing homeless population.
"As I've said a million times," said Dori Monson, afternoon talk show host for KIRO Radio in Seattle, "there is no correlation between spending money and reducing homelessness. We spend more per capita on homelessness (over a billion dollars on homelessness in Seattle and King County over the past 10 years) than any other city in the country, and the problem has only gotten dramatically worse – because of our politicians.
"The fact of the matter is — and nobody seems willing to acknowledge this truth — that the majority of the people on the streets have sadly decided that that is their lifestyle of choice. When they swept that homeless camp a few months ago, nearly all of them denied the offers of assistance from law enforcement.
"As long as we enable and tolerate that as a city, as a region, then all of the addicts around the country are going to say, 'Let's go to Seattle — they'll let us live in tents and shoot up.' You can spend an infinite amount of money, and it is not going to solve that truth."
Monson is right on the money when he says money won't solve homelessness.
Work will. It's a better way.
Even menial tasks, like picking fruit, or picking up litter.
According to the Tacoma News Tribune, July 27, 2018, Washington farmers are said to provide housing and in some cases are offering as much as $20-plus-an-hour to bring in the harvest.
The homeless could do that.
The Department of Ecology hires teens at $11.50 per hour to pick up roadside litter throughout the state of Washington each summer.
The homeless could do that.
Albuquerque has a program that hires the homeless to pick up litter. They call it "There's A Better Way."
Is it?
"Over 6,700 people have been connected to services they may not have known about previously; 426 day jobs have been offered; 92 city blocks have been cleaned with over 41,000 pounds of trash and debris cleared."
Lakewood, Washington, together with Pierce County, as a result of having researched – and Lakewood's Mayor Don Anderson actually even having participated in – Albuquerque's program, "is implementing the H.E.L.P. (Homeless Empowerment Work Program) pilot as part of the 2018 budget, modeled after the Albuquerque program."
It's a model that works because its focus is work.
We used to have a saying where I went to school, actually three sayings, oft repeated by the President to the student body. If we wanted to graduate, we best take to heart the following.
He would say, especially when Christmas Break was over, and the next break was nowhere in sight: "Work through your moods."
And, "Don't ever sit at your study desk in anything but a straight-backed chair."
And, "Plan your work and work your plan."
Seattle City Council's hope in its homeless plan doesn't work because it doesn't put the homeless to work.
As my dad used to say: 'spit in one hand, and hope in the other and see which fills up first.'
Ditto the wisdom of Solomon: "Good planning and hard work lead to prosperity."
Work works.