Submitted by Joe Boyle.
To my way of thinking, it is a fact of life that our modern political campaign process is fraught with elements of wasteful and juvenile political behavior. Many aspects of today's political process remind me of the goofy activities I was involved in when I ran for class president during grade school back in the 1950s. For those of you who are curious, I lost the election. At least I can say I have one thing in common with Hillary Clinton.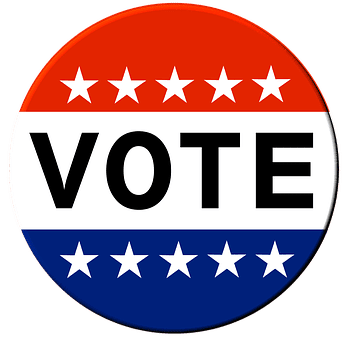 Recently an article appeared in The Suburban Times reporting that a significant number of prominent people endorsed a particular political candidate who is running as the incumbent for the position of prosecutor.
I do not have a problem with citizens endorsing political candidates. In fact, I find accurately based endorsements to be helpful as I make my voting choices. I do find it difficult to consider the endorsements to be of value if the criteria for the endorsement is potentially faulty.
The words that follow are a nearly verbatim quote of my comment made in the reply section of the article referenced above titled, Former Governor Dan Evans Endorses Our Prosecutor.
"Let me try to understand how this political candidate endorsement phenomenon works.
Most, if not all, of the individuals endorsing incumbent Mark Lindquist for Pierce County Prosecutor, justify their endorsement based on the concept that the prosecutor's office has many excellent programs to help protect society.
If we look back in history to the late 1970s, the Pierce County Sheriff's Department had many excellent programs to help protect society.
Using the same logic, excellent programs mandate keeping the incumbent, all the people endorsing Mark Lindquist today would have endorsed incumbent Sheriff George Janovich in the past. Sheriff Janovich went to prison following his endorsement period because of his involvement with corruption and racketeering. Excellent safety programs do not guarantee a superb leader runs the department.
Please vote for Mark Linquist or Mary Robnett for prosecutor based on your intelligent analysis of who is the best candidate. Do not vote for a candidate just because the office currently has excellent programs protecting society.
The significant question before us is which of the two candidates is our best choice to manage, improve, and add to the now existing excellent programs to help protect society?"

In fairness to all political candidates including Lindquist and Robnett, it is mighty difficult to impossible to let go of all the childish practices that seem to be required when you are running for political office. If one candidate decided not to post political signs for the brain-dead, they would soon feel forced to play the childish political sign game to compete with their opponent.
The solution can occur when all candidates representing all political parties become intelligent enough and mature enough to stand up and say we will no longer tolerate childish political games such as political sign blight, deceptive political mailers, faulty advertising and made up mudslinging.
The equation for an effective and intelligent vote equals accurate information plus candidate evaluation plus smart decision-making.
Remember to vote in our primary election August 7, 2018.