Submitted by Don Doman.
When people read my restaurant reviews they assume I eat fried and fancy food all the time. Or they think I don't believe in home cooked meals. For example, every time I see my buddy Buck Thompson, he asks me, "Do you ever eat at home?" It's true I like bacon, biscuits and gravy, pork belly and a really good steak, but most of our home cooked meals, are far from mundane, but they are generally sensible. For example, most mornings I eat granola, with raisins, walnuts, and fruit with either milk or Greek yogurt. I recently shocked my friends on a Sunday morning when I ordered granola, yogurt and fresh berries. Currently accompanying breakfast at home I prefer a tall glass containing a mixture of lemon juice and mango concentrate. 
When people read my restaurant reviews they assume I eat fried and fancy food all the time.
I mention all this as an introduction to a review for a cookbook by one of my marketing clients, Dana Luchini, NPT. For nearly ten years I have seen comments by satisfied clients of Healthy Aging Diet and Dana Luchini. Each month I read her newsletter (sign up online) and I have a copy of Dana's book: Healthy Aging Diet Cookbook, which I recommend. The book contains 178 Low-Carb Recipes for the HCG, Leptin, Ketogenic, Paleo & Mediterranean Diet Plans! Appetizers, Vegetables, Salads, Dressings, Sauces, Marinades, Soups, Poultry, Beef, Seafood & Dessert Recipes.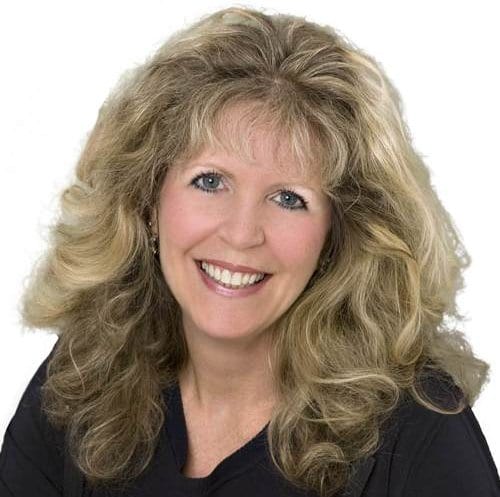 It's easy to find something you'll like in the Healthy Aging Diet Cookbook. As a Nutritional Therapy Practitioner (NTP) Dana Luchini has specific tools for managing clients & assessing the body's nutritional deficiencies using our body's innate understanding. Luchini addresses those deficiencies and weaknesses with a properly prepared, whole foods diet coordinated with supplementation and lifestyle changes. Dana has worked with 1000's of weight loss clients.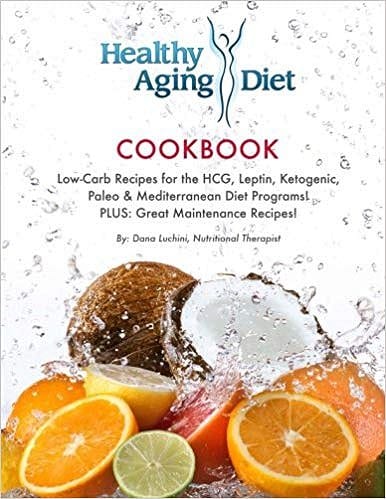 Amazon Editorial Review – About the Author
"Dana Luchini, NTP has been in the health and beauty industry for over 25 years as a Medical Esthetician, Nutritional Therapy Practitioner, Certified Hypnotherapist, Reiki Practitioner and Minister. Believing in mind, body and spirit medicine after working with disease & illness, weight loss, cancer and AIDS patients and owning a healing salon & spa. Dana incorporated a holistic approach to skin care after becoming concerned with toxic ingredients while working with cancer patients. She opened a Natural Health Center, where she combined not only external anti-aging treatments but internal nutritional solutions as well. Dana has had extensive training in organic and toxic ingredients and chemical sensitivities. She believes that toxicity, deficiency, dehydration & pathogens play a huge role in most disease and illness. So Dana worked with a formulator to develop organic and toxin-free skin, body, household & nutritional products. Currently Dana is owner of Healthy Aging Diet Wellness & Weight Loss Clinics in Tacoma & Spokane WA. where she uses internal & external healthy-aging skin & body solutions for anti-aging issues which include the Healthy-Aging Diet™ Weight Loss Program, nutritional counseling & supplementation, therapeutic therapies and the purest anti-aging organic skin care options for rejuvenating and maintaining healthy skin & body. It's Dana's mission to provide healthy organic products and educate the public on the most nutritional solutions to better your well being. Dana's second book is the Healthy Aging Diet Medical Weight Loss Plan which is A Pocket Guide for a Healthy 850-1250 Calorie Lo-Carb Diet. For use with Prescription HCG, Leptin & Ketogenic Diet Plans."
For more information about Dana and her book, please call 253.272.4244 or visit her website at healthyagingdiet.com/