Submitted by David Anderson.
What do plastic bags in Lacey; plastic straws in Seattle; work emails after-hours in France;  after-shave and cell phones in Zurich; tanning beds for teens under 18 in Washington; new casinos in Fife; marijuana retail, gambling, smoking, and – speaking of smoke – fireworks sales and settings-off (the last four in Lakewood, Washington) have in common?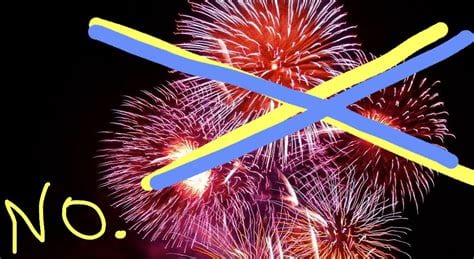 Nothing.  Although close to something.
All are banned except the last three.
Gambling was ok as was determined by a vote put to the public by way of initiative.
Smoking in parks was ok as determined by the city council if folks lit up beyond the buffer zone.  "Overreaching common sense," was how one councilmember put it were government to have played nanny when it came to nicotine.
To ban or not ban, whether it's toxic plastic allegedly clogging our oceans or smoke clogging our lungs (cigarettes everyday) and the air (celebrations twice a year – July 4 and December 31, not including barbecues) there should be, one would think, a common denominator, commonly employed in making decisions of such magnitude (I guess after-shave ranks right up there).
The alternative to arbitrary-free decision-making is trench warfare where the outcome is on a par with the school playground where the bigger bully wins.
I once rescued a timid, terrified immobilized-in-fear mouse for example from a big fat crow which hopped about the little bewhiskered figure, poking and tormenting the poor fellow.
It wasn't a fair fight.
Neither was the one in Lakewood where well-funded casinos for example were clear winners from the first four-color mass mailer to the fourth four-color mass mailer, overwhelming the opposed-to-gambling common riffraff's copy machine propaganda in black-and-white.
Neither does it seem fair for Seattle to put on its Independence Day or New Year's Eve Space Needle smoke-filling-the-air fireworks extravaganza while your child's measly sparkler, Roman candle, smoke bomb box of goodies could get you a $2,640 fine (in Lakewood, CO), extra agents placed on patrol to focus solely on extinguishing your child's pyromaniac propensities.
And what shall we say of your next-door neighbor's barbecue where too much sauce is evidently causing too much smoke whereupon fines are levied by the environmental clean air types, notice of said infraction, minimum $1,000 – complete with photos surreptitiously taken with specialized night surveillance cameras – delivered to your mailbox?
For deciding such toxic issues above, including aftershave in Zurich and fireworks in Lakewood, a modest proposal, a suggested litmus test, where both conditions must be met: common sense coupled with equal parts consideration for the common good.