President Trump has been threatening, badgering, and insulting our neighbors of Canada and Mexico. Two weeks ago was the first shot: "Mexico slaps tariffs on U.S. products days after U.S.-imposed tariffs on Mexican products went into effect. Washington exports up to $250 million worth of apples every year, and Mexico is the biggest customer." – Seattle Times Headline 
Another trade war front opened on Friday. President Trump announced a 25 percent tariff on Chinese imports effective July 6. China responded with penalties on American goods. Tarriffs will be applied to 545 U.S. exports, including farm products, autos and seafood. Corn, soybeans, and wheat tarriffs will shake up not only our economy but harm our farmers as well.
David Reichert, now serving his seventh term as the U.S. Representative for Washington's 8th Congressional District is against the China tarriffs, "Americans will bear the brunt instead of China." Have you ever lost a client? Once a client makes a deal with your competitor, it's almost impossible to get them back . . . no matter what. As soon as tarrifs are added to our exported products, overseas consumers will look for someone else to supply them.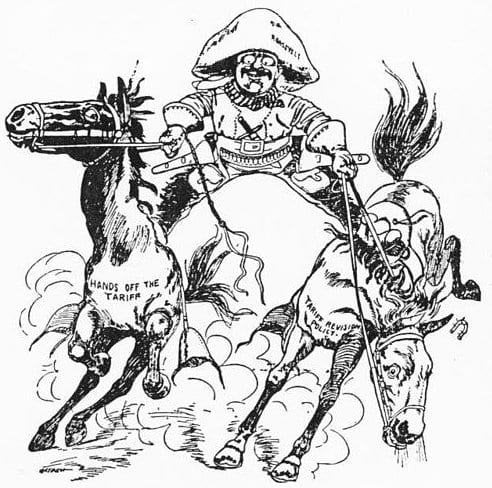 Tarriffs have been around for as long as we've been a country and always have been a bone of contention. Even the political/presidential icon Teddy Roosevelt couldn't harness tarriffs and his own party's support.
The Trump administration says they would like to protect U.S. consumers from a direct impact from the tariffs, but the consequinces of trade wars are unpredictable, and those who have the least to lose, usually lose the most.
In anticipation of the results from Trump's Trade Wars with China and the rest of the world, I tried to purchase the domain name TenDollarStore.com . . . but it's selling for $18,000. I was a day late and $17,990 short.