How else do you explain the results of a recent poll that teens think marijuana improves their performance behind the wheel?
No really.
As the City Council of Lakewood, Washington heads toward the intersection of a decision May 21 – at which time at least one of the council has promised to make his views known – as to which way to turn on the marijuana debate, a collision course between those in support of retail marijuana sales and those in opposition, we're hearing from kids that cannabis and cars are not a deadly mix.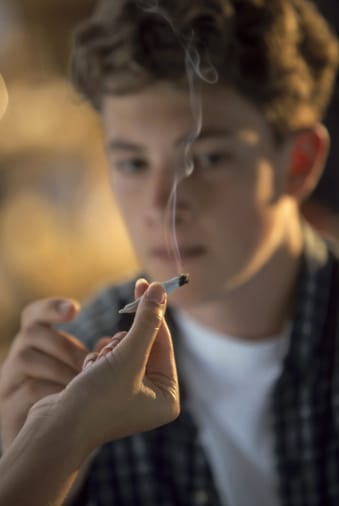 Shockingly, "more than half of drivers age 15 to 20 believe using marijuana made them better drivers," according to a 2018 report by Washington Traffic Safety Commission.
Adults scored only slightly better.
Experts and police officers – 200 in the state in the latter category specializing in impaired driving – see it otherwise.
They want to make the marijuana message clear: "drugs impair driving."
"According to AAA, deadly crashes involving marijuana doubled in the state after legalization."
The kids don't get it.
Who is responsible to explain it?
The parents.
And the Lakewood City Council.
Knowingly perpetuating pot upon the public, promoting a psychotic that impairs – even kills – the barely post-pubescent, is on a par with a bar aiding and abetting an alcoholic hitting him up with another drink before he hits the road.
It's about modeling. It's about character. It's about standards.
Speaking of which – standards – the just published May 14 Lakewood City Council report is, if it's anything, about standards.
There's "Engineering and pavement standards," for example. And Rental Housing Safety Program standards. And Adult family and group home standards.
What standard, communication, message will be set and sent by the council for and to the kids with regards cannabis?
May 21 we're promised an answer.