A just-for-fun-stirring-the-pot-hey-it-could-happen-what-if.
April 20, at 4:20 P.M. no less, counterculture cannabis consumers across the country – encircling this celestial planet for that matter – plan to conduct cannabis cough-ins (not to be confused with coffins, necessarily) celebrating this internationally recognized day on the calendar, code '420', for pot legalization.
So that's cool.
Unless the Hell's Angels care to crash the party.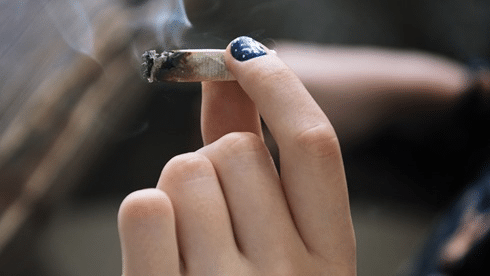 The City Council of Lakewood, Washington has just released it's 109-page pot report (starts on page 051).
"The Clover Park School District Board and the Clover Park School District Superintendent signed a written statement concerning the accessibility of marijuana being made available in Lakewood as a recreational drug" (p.051).
"We do not see the drug as a benefit to students nor increasing their ability to succeed in school or the community," (p.084).
In other words, the CPSD Board and Superintendent are opposed.
"On February 17, 2018, the Planning Commission voted to prohibit marijuana production, processing and retailing altogether in Lakewood" (p.051).
"However," (here it comes), the City Council is considering a Plan B, for Beg-your-Pardon?
Plan B is to permit marijuana (MJ) retail regardless.
Regardless of the Planning Commission's vote (you can read each member's position on pages 062-063).
Regardless of the CPSD Board and Superintendent's opposition.
Regardless of the petitions containing the names of 296 people who "strongly favor the banning of marihuana in our city."
Enter the Hell's Angels (not sure if HA is their acronym but maybe it serves).
The HA don't want MJ permitted either.
Not in Canada anyway.
"Many members of organized crime fear they will lose their way of life if legalization is implemented."
Seriously, or so the pot-helmeted bikers claim.
"It's not the job of the federal government to regulate illegal drugs, they should take care of their own business and leave that to us" said one protestor in the Hell's Angel's article as found in the World News Daily Report.
"I've been selling weed since I'm 12 years old," admitted a long-time HA dude.
"Do you think I'm going to want to go work at Walmart or McDonald's at minimal wage? I don't think so" he told reporters.
It gets weirder.
As if that were possible with weed.
In California – which is about as wierded-out as Canada – with even a city called Weed, some 'get-it-quick-cannabis' companies, following legalization there, were delivering pot "like pizza" promising pot on the porch in 20 minutes or less, one entrepreneur dispatching 31 drivers and even renting a 40-foot bus to bring in customers.
All of which is a new take on shop-(pot)-till-you-drop.
The article did not indicate whether the bus returned to their homes – as a designated driver might – those who may have in fact literally dropped after having consumed too much of their pot purchases.
The article did, however (there's that word again), include a lot of statistics – for those who care about such things, as you would think councilmember- elected-leader-types would – about those who never made it home on the highways, or those they happened to meet on those highways after getting high in states where pot has become popular.
"What were they smoking?" – the headline – refers not only to the reefers but to the representatives – leaders who let linger the lie long enough to be believed, allowing long-proposed legislation to become law.
Will Lakewood?
The proposal before the Lakewood City Council is to either prohibit everything that has to do with marijuana or allow it.
Written comments can be submitted prior to the May 7 public hearing to the City Clerk, 6000 Main Street SW, Lakewood, WA 98499, or emailed prior to 4:30 p.m., May 7 to abush@cityoflakewood.us.
Testimony will be heard the evening of May 7 as well.