Story – Joseph Boyle & PoliceOne
There has been a lot of conversation, argument, marching, demonstrating, and window smashing over what some think is excessive use of force by police departments across America.
PoliceOne, an official national police blog, reported that Police Chief Emma Outatouch in California announced a new "Close Eyes" use of force policy.
This innovative, groundbreaking approach, if adopted by police departments throughout the country is sure to cause the use of force incidents by police to plummet to an all-time low, which will save police departments and cities millions of dollars.
The way it works is any time a police officer faces a challenging, tense, life-threatening, or dangerous situation; the officer is required to close his eyes and count to ten.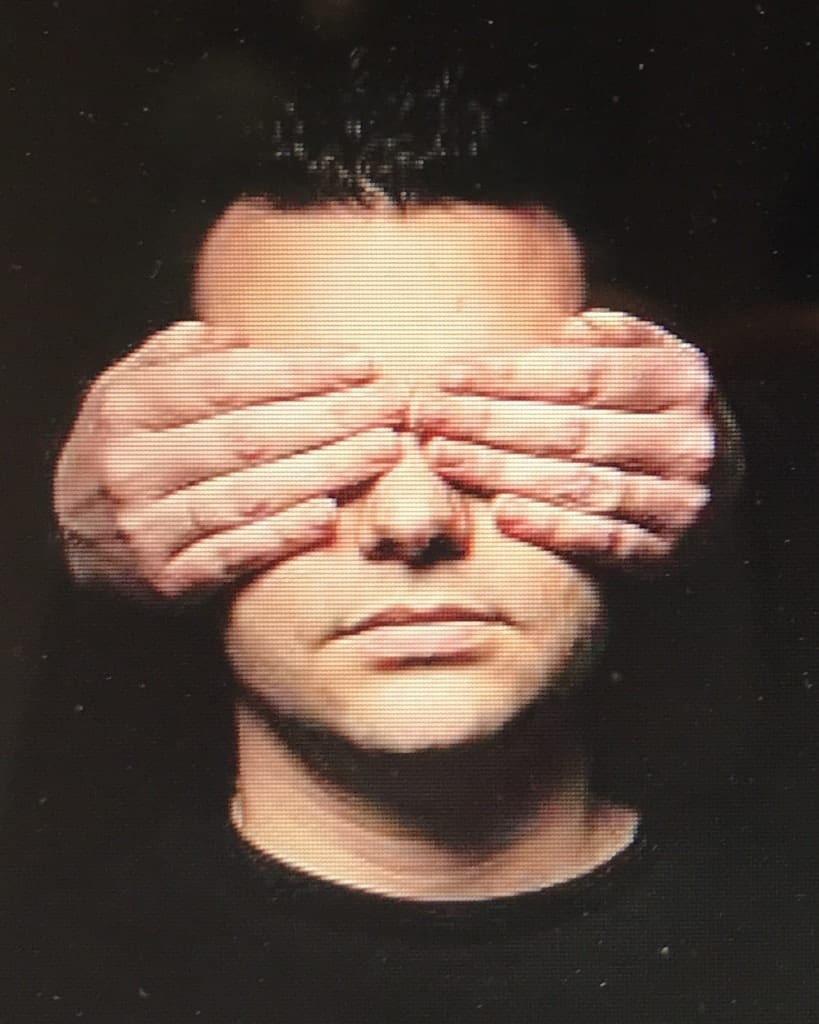 Chief Outatouch came up with the policy after observing her son's kindergarten teacher instruct an unruly child to close his eyes and count to ten. The chief reasoned if it works in the classroom, it can work in the streets.
Last week uniformed police officer Franklin Fuzzy, who had just completed his department's use of force update training, was confronted by a homeless intoxicated mentally disturbed man on drugs who was charging the officer's position while wildly swinging a large knife. The knife wielder was screaming he wanted to kill somebody; anybody.
Instead of drawing his firearm and demanding the suspect drop the knife and risk yet another officer involved shooting, the officer, in compliance with the new policy, closed his eyes and counted to ten.
Officer Fuzzy's action or lack of action confused the suspect who then turned away and disappeared into the night. No shots fired, as they say in the police business. And that is what the rioting law breaking protesting public wants.
A short time later down the street and around the corner, during an attempted home invasion robbery, the same suspect was shot and killed by the victim homeowner.
Chief Outatouch reported there are several advantages to the Close Eyes and Count To Ten use of force policy.
The officer was not required to perform the difficult duty he was hired to do which would have involved using lethal force to save the lives of others.
The reality is police do not have to shoot most suspects. Terrified citizens can now take over this role. In this case, the homeowner, instead of police, killed the man thereby saving countless other citizens from harm without any money grabbing lawyers suing the deep pocket police department or city for civil and punitive damages. Citizens can't sue police departments for not shooting someone.
The timeout gives criminals a real opportunity to reflect on their past and future behavior before proceeding down the typical criminal's lousy judgment path which is especially helpful for those thugs who are later reported by next of kin to have been in the throws of "turning their lives around."
No one gets to abuse the race-card to distract public opinion from the fact that the deceased criminal failed to comply with a lawful police order.
The downside, in this case, was while the officer had his eyes closed the suspect made his get-a-way in the officer's patrol car.
A national representative of the ACLU stated: "We are overjoyed police are finally coming to their senses and realizing that it is their impatience — not the actions of murders, rapists, and other violent criminals who fail to comply with lawful police orders — that has caused so much needless hurt."
I wish to disclose this article is a collaborative effort between PoliceOne and Westside Story. In other words, I lifted, copied, plagiarized, or stole a core part of this article from the law enforcement April Fool's Day issue of blog PoliceOne and then added my own Joe Boyle spin before publishing.
While the article includes a heavy dose of cynical humor, it also contains some serious thoughts to ponder.
Wake up America. Police will not shoot your criminal loved ones if you teach them to respect authority (parents, teachers & police) and comply with lawful police orders. That means no arguing, pointing cell phones, pretending you have a gun, threatening kids, or any other act that has the potential to trigger fatal stupidity.