It was back in the mid-1940s when I gave my darling baby sister, Peg, her first vehicle operation lesson by pushing her off the top of Seattle, Washington's Queen Anne Hill in her all metal baby stroller with sharp rusty edges and no seatbelt.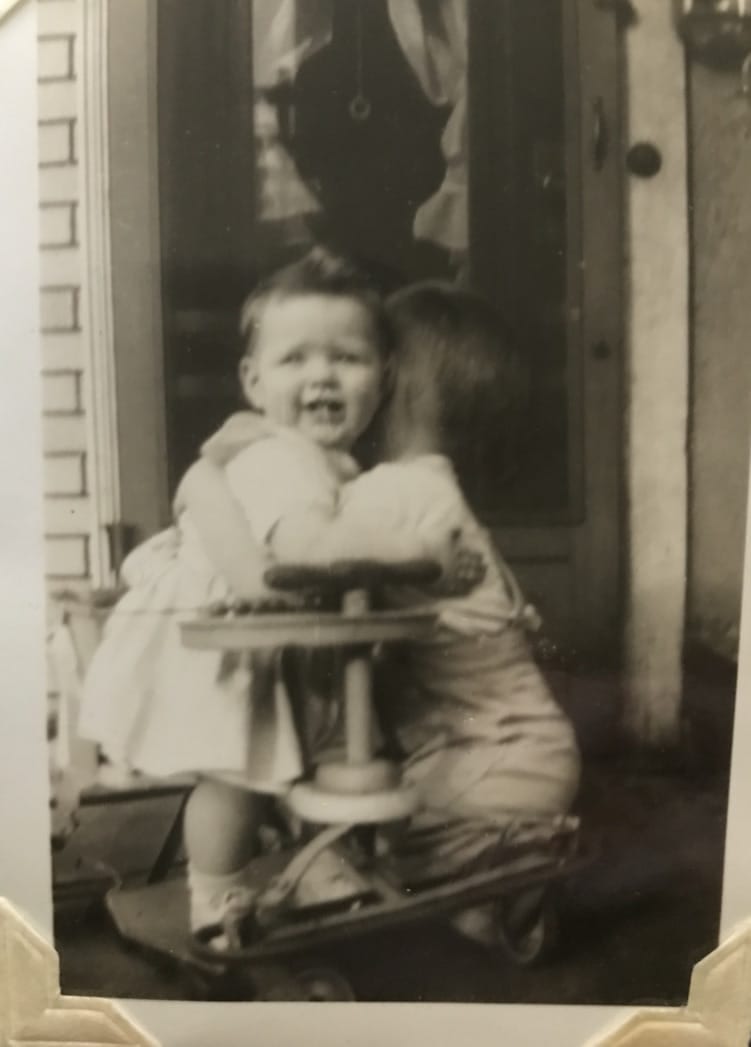 "Our father," and it is here after watching Peg plummet down one of the seven hills of Seattle I thought I would finish this sentence as a prayer… "Our Father, who art in heaven…"
Queen Anne Hill is 456 feet above sea level and runs downhill at a breathtaking 18.5% grade.
Instead of, "Our father" the prayer, our father, as in Dad, ran down Queen Anne Hill and caught Peg. Dad and Peg both slid into the intersection after our father blew off his left slipper. The 18.5% grade offers some explanation for why sparks flew off of our father's right slipper like a rooster tail on a hydroplane.
Father, ordinarily full of Irish humor, was not laughing. On the other hand, Peg thought her brother, Joey, was so much fun. After squealing with glee, she said, "Joey, let's do it again."
Ahh, as time passed, Peg and I no longer needed to haul kids and soccer balls. It was retirement transportation we had on our minds. The two of us are now hurtling through our retirement years with our tops down. Brother and sister with matched transportation units.